Josh and Julie are a great team! They say persistence pays off, and it sure did for us! Josh emailed listings that matched our specific needs and after several months we saw the perfect fit! Josh and Julie facilitated everything - submitting the offer, negotiating and closing. That was somewhat challenging because the closing was done remotely. This is the second property we have purchased with Josh's help, and we now consider them to be "our realtor"!
Kirk
Short and sweet transaction, thanks Josh
Matt
Such a wonderful company that really holds your hand through the buying and selling process! Very prompt with responses and showing our home couldn't have been easier. Highly recommend!
Katie
Experience was wonderful, Josh and team were quick to get us ready to sell and always super responsive/patient to our many questions. Would recommend!
Chase
Thanks Josh for all your help in finding my home! You're the best!
Kristi
Josh and Julie did an excellent job in helping us find our first home. Their help was very much appreciated!
Dominik
Josh was absolutely amazing. He guided me every step of the way with competence, kindness and reliability. I highly recommend him and his team. Thank you so much, Josh, Julie and the rest of the folks at Josh Lavik & Associates.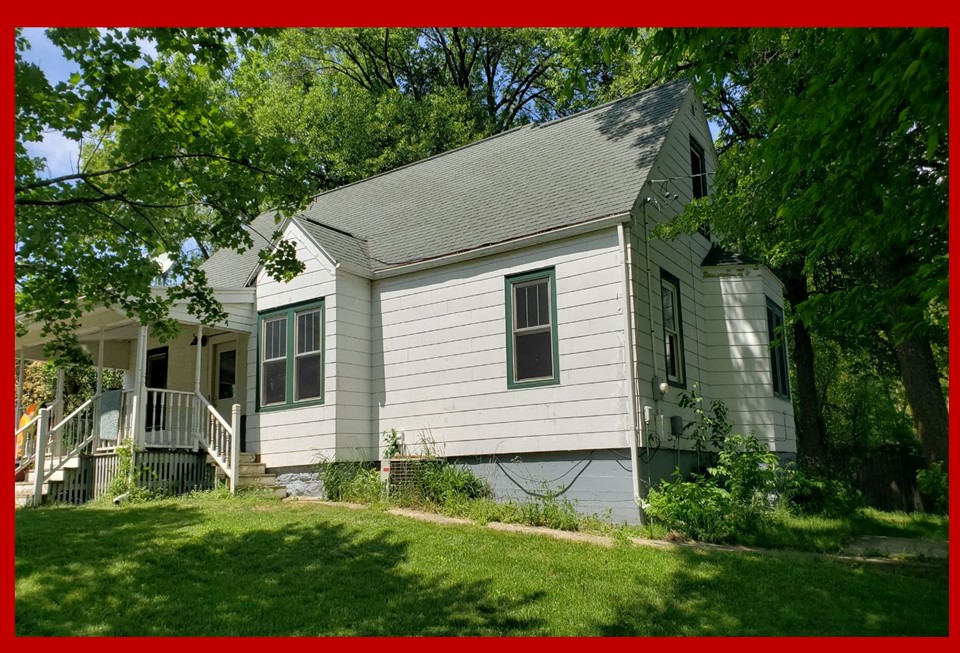 Kat
I've sold two houses and bought two houses with Cortney as my realtor. Each transaction went smoothly and her and her team ensured everything went as smoothly as possible.
Ashlee
Josh and his team are excellent, I cannot recommend them enough for anyone looking to buy in the Madison area
Alexander
I've known Josh and Julie for many years. I'm so glad we used them for selling my dad's house. Highly recommended.
Justin
The agent we worked with was so dedicated, patient and was available to answer all our questions either by phone or email. Kudos to Cortney.
Bridgette
Josh and Julie were a pleasure to work with. They managed to make a stressful situation a painless experience.
Bruce
Awesome people, very honest and this is the second time we have used them. Once for buying and now for selling. Always a great experience with Julie and Josh! I would definitely recommend them to anyone!
Sara
Josh was extremely wonderful throughout this process. He was patient and understanding to our needs. We truly appreciate him and his team in helping us purchase our new home. I will definitely use him again in our new future home. Thanks again Josh.
Embelli
AWESOME! In every way. Truly recommend.
Ginny
Josh Lavik and Associates is top-notch. Service and person-ability are solid. They helped so much with our closing. I would highly recommend!! Josh is outstanding.
Robert D
Hello. I had been searching for a relator to sell our rental property. In fact, one gal and two guy realters popped over and took a look. They were very nice, but when I spoke with Josh, I had a feeling that he and his associates were the team to choose. So I did, and the whole experience from beginning to end was more than I could hope for in as much as professionalism, courtesy, promptness, patience, and fast acting is concerned! I was so nervous and fearful in just the anticipation of the whole venture, but Josh and Julie practically took me by the hand and walked me through it all. We had ONE showing. That's it; it was sold! It sold for more than I had anticipated. As for me, when the decision is made to sell the home I currently occupy, there is no question as to where to go for the best results. I highly recommend Josh Lavik & Associates. Wendy
Wendy
Josh and his team are first rate. Super responsive and patient the entire step of the way.
Grant G
Josh and his team are prompt, professional, and ready to hustle for their clients. Over and above the standard "they're great at their job" assessment, I can offer that Josh helped us through a family tragedy that forced us into an awkward situation with a transaction we were in. Josh helped us through every step of it, with a very amicable outcome—w/o any commission of his own. This type of personal commitment is why Josh and his crew are our go-to real estate team, and we highly recommend them to anyone who will listen.
Dave B
Josh, Julie and their staff have been amazing! They have been able to help and support me as I sold two condos this year. Strange quirky things came up and they handled them perfectly before during and after each of the sales. I am currently working with Josh to buy my next property. Highly recommend the team, especially Josh and Julie. They have always been friendly professionals available and honored my unique situation personality and needs. I especially appreciate all the extras like having a moving truck available and other home parks. I get exactly what I need the way I need it when I need it. I have worked with other real estate agents over the years. This has been my best experience by far!
Amy S
Thanks for the pie at Thanksgiving and great job on selling our house!
Steve
House sold in a week! Josh and Julie kept us in the loop...they were great!
Natalie K
AWESOME! In every way. Truly recommend.
Virginia
Josh was excellent to work with, very helpful, supportive and knowledgeable!
John M
Josh Lavik and associates is too notch. Service and personability are solid. They helped so much with our closing. I would highly recommend!! Josh is outstanding.
Robert D
Working with Cortney makes the buying AND selling process so easy. She takes care of everything so we didn't have to! I can't thank Cortney and the team enough for getting us our dream home and for taking care of selling our other home so we can enjoy the process.
Kristin M
Cortney and Julie were amazing to work with! The team at Josh Lavik and Associates got me an above-asking offer just days after hitting the market. I have worked with them to both buy and sell and they've made the process easy every time.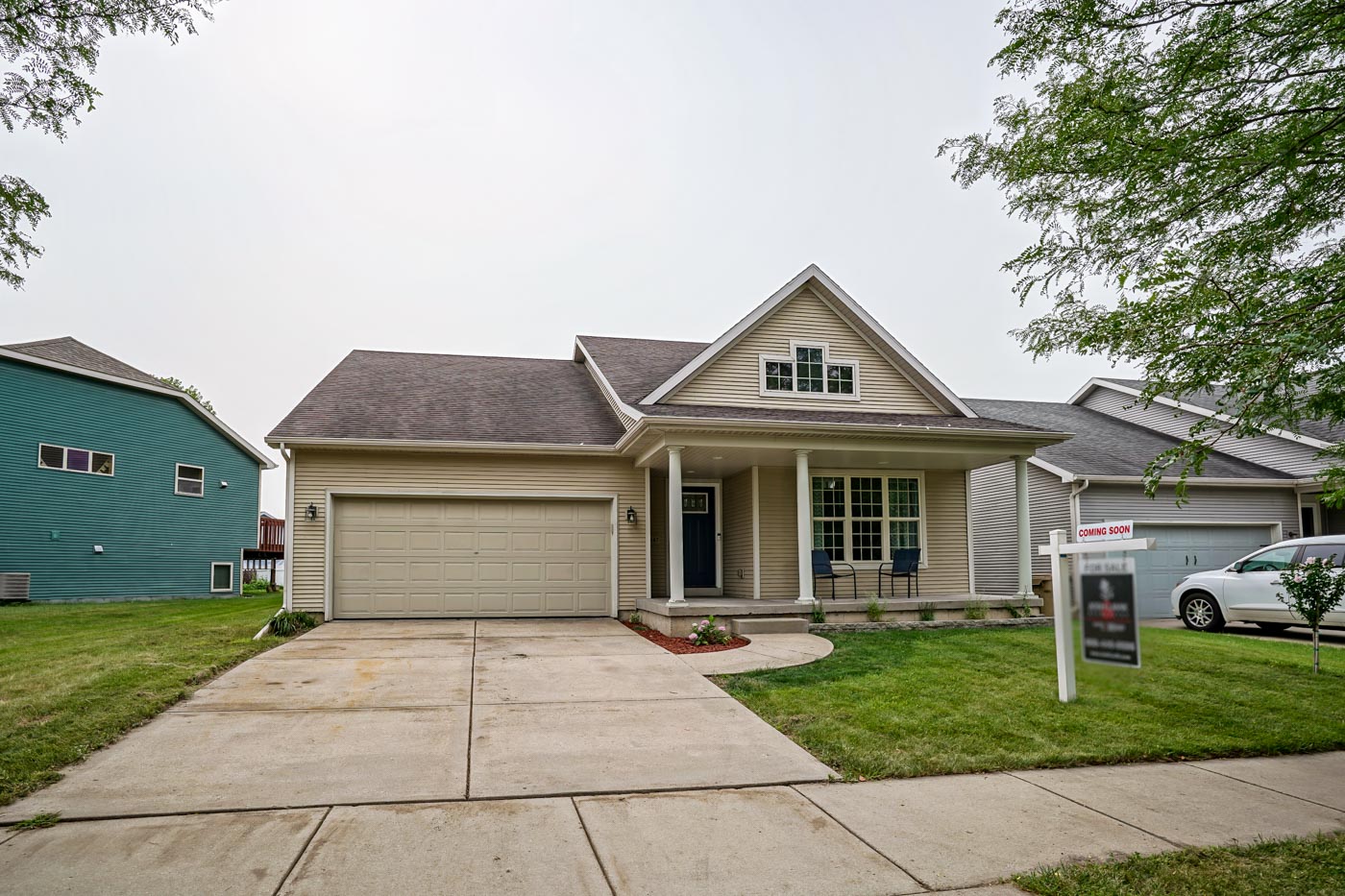 Katelyn S
It's been a pleasure working with you!
Bonnie H
What a magnificent team. From the initial contract to closing it was flawless. I would highly recommend Josh and his team for ANY real estate need.
Kristi K
Josh and his team are the best around! We couldn't be happier with their work!
Heather B
Josh and Julie, this is very cool. Thank you so much!! And Josh thank you for selling my brother's house so quickly. And Julie thank you for going the extra mile(s) with that Edward Jones form! You guys are the best!!
Brad K
Josh and his team are very attentive and have provided excellent service at all times.
William N
We were totally delighted having Josh as our realtor! He went above and beyond our expectations to provide excellent advice and service in the purchase and sale of our condos. Julie was also constantly helpful in the office. We couldn't ask for a better real estate company! We send huge thanks for all that they did and additional thanks for the nice gifts!!
Beth S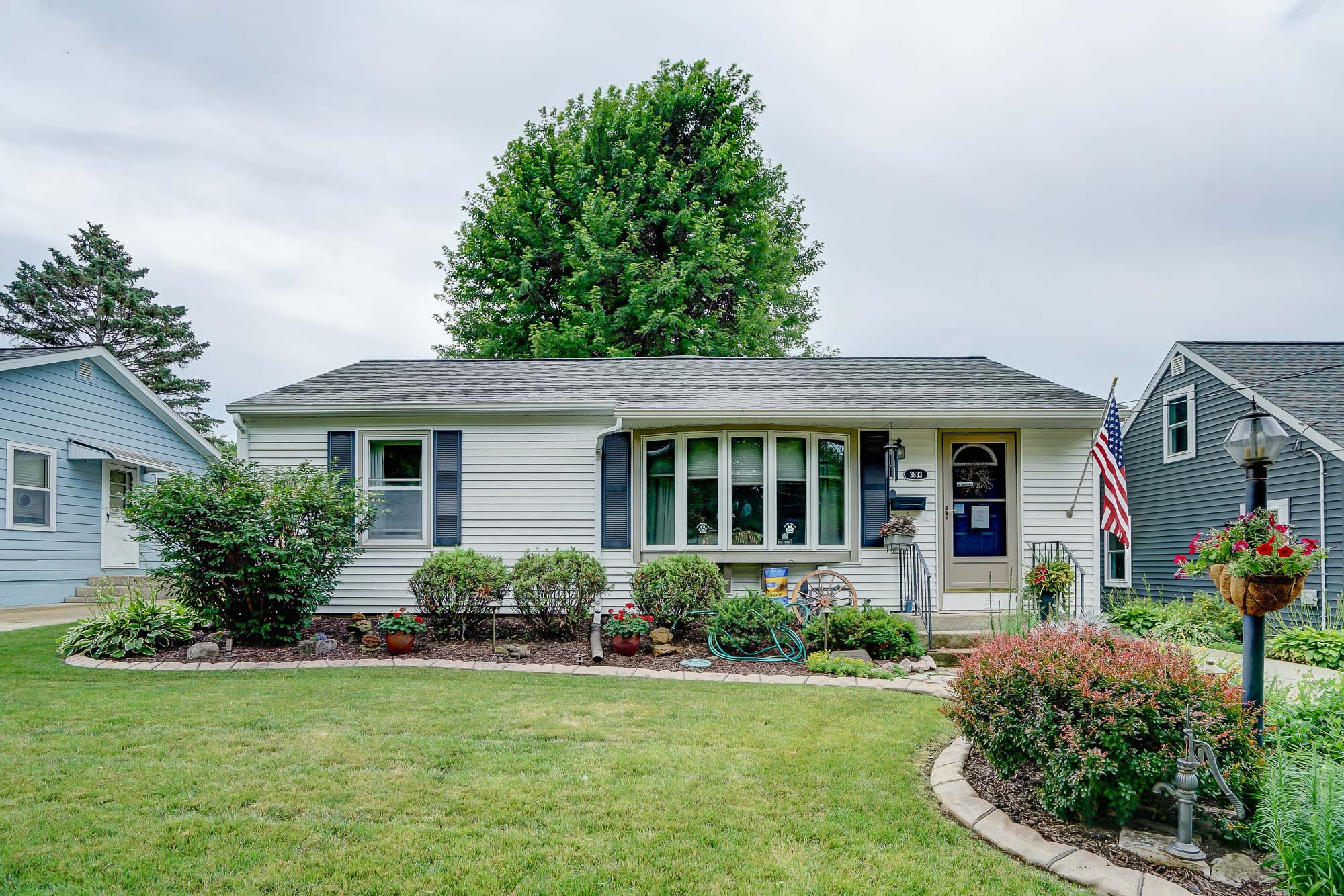 Thx Josh & Julie for getting a good price for my home! And for bearing with me as it was a hard journey after being in the house for 41 years. I know I was difficult at times as it was such an emotional process for me. You were very understanding & patient which I appreciate. Thx again for helping me through each step!
Mari Lynn
Everything regarding the service Josh Lavik and his team (Julie and Cortney) provides is top notch. I have used his services for four moves. A very happy repeat customer!
Ruth L
Josh & julie are perfect!! they were both attentive and helpful, especially personalizing their service to my unique needs and perspective!! I have already worked with them twice and looking forward to the next time!! thanks soooo much!! 6 stars on a 5 star scale!!
Amy S
I highly recommend Josh and his team. In the last 6 months, we have purchased a home and sold another property that had some lengthy legal paperwork to work through. This all happened while my wife and I were on vacation. Along with being time sensitive Josh and his team were doing all they could do to keep things moving in the right direction while keeping us posted. Their continued efforts with our situation made us confident we had chosen the right realtor. Thanks to all their efforts we achieved exactly what we were hoping for along with new friendships!
Wynn D
Such a pleasure working with Josh and Julie! This was our third transaction with them (buy, buy, sell the first one), and each were fantastic. Always helpful, responsive, professional, prompt. Never pressuring or pushing. Always seeking to understand the customer needs. Quick to provide both quantitative data and advice based on years of wisdom, as needed. Could not recommend any more highly! If you're doing anything with real estate in Wisconsin, ping Josh and his team.
Yoav
I worked with Cortney and Julie. They both were excellent. I was somewhat familiar with the Madison area, but having Cortney to bounce ideas off of and to give her expertise on the area and buying process. Julie was able to provide all requirements for the closing process early on and very quickly got back to me with any answers to questions I had. I fully plan to work with them in the future.
Tanya B
Everyone was very helpful and clear in what they needed to complete the sale of my property. The communication was excellent! Being out of state and selling a property in Wisconsin, I need to trust Josh and his team. Working with them was a huge stress relief!
Riley
Josh Lavik & Associates were a fantastic team to work with. They made the process of selling our house amazingly smooth and went out of their way to help with any issues or questions we had. This is the greatest Realtor that we have ever work with and will always consider them in future moves.
Mary G
America's Best Real Estate Professional in Wisconsin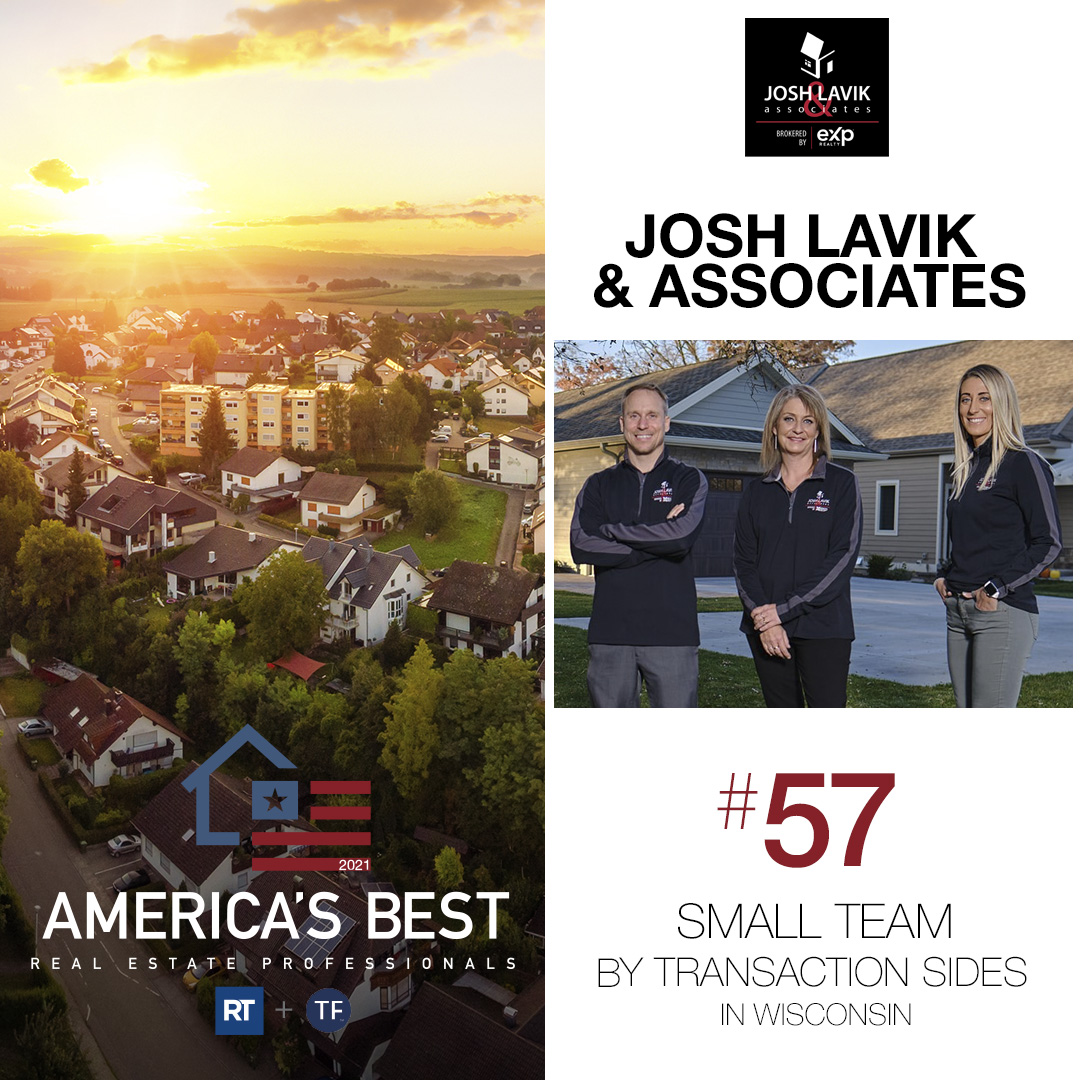 Real Trends and Tom Ferry
Thanks for the long drives up to Milwaukee to support. I know it's not in your normal area, but it was the perfect house. Nice work!
Bill
Josh and Julie, you are a dynamic duo. Really enjoyed working with you and thank you for your patience with me and all my nervous nelly questions. Highly recommend Lavik and Associates for selling or buying your home. Professional, expedient, personnel service, and always available for questions or concerns. Thank you for making the process so stress-less. And selling my home in such a timely manner.
Virginia
"Very happy with my choice of seller agent, as it was my first house sale."
Dennis had lived in his home for a very long time and when it came time to sell interviewed multiple agents to ensure he was working with someone that his best interests at heart and would educate and assist him throughout the process. Providing a better real estate experience is something we firmly believe in and are grateful to have offered to Dennis!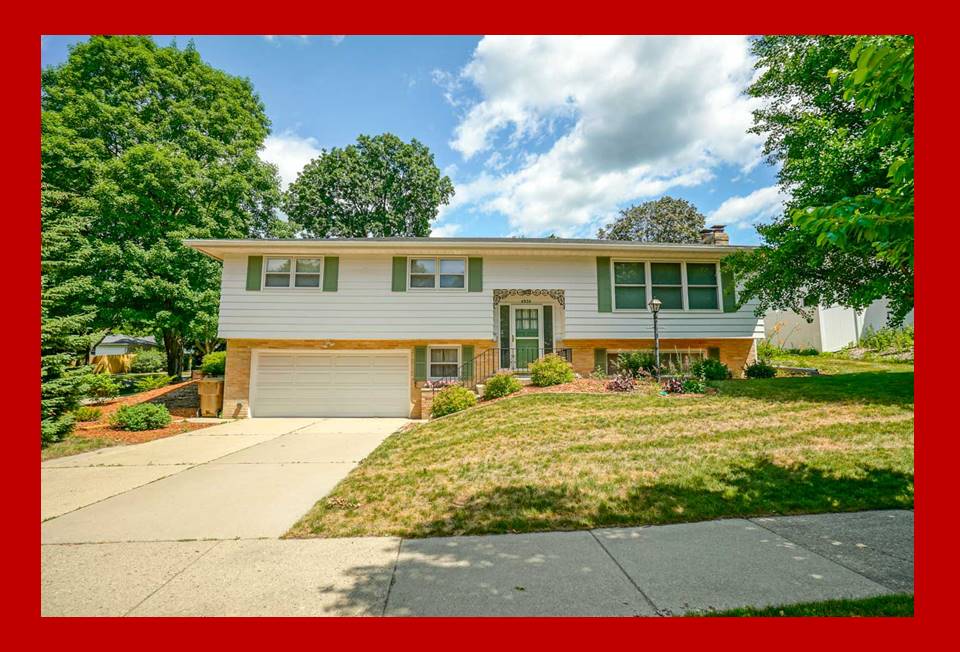 Dennis
Out-of-state moves can take a lot of planning and can be challenging.
The distance alone can present itself with challenges.
However, with commitment and communication, the transition can be a bit easier. It was such a pleasure to help Ken and Susan find their new home in Wisconsin so they could start the next chapter of their lives together! "We started looking at moving several years ago. Life kept getting in the way, but Josh would reach out every so often to see where we were at. That kept us connected. We met in person then COVID hit and derailed us once more. Josh stayed with us in contact. We reconnected and worked with Cortney Covers. Perfect match for us. Josh recommendation for financing was immensely helpful. Cortney was diligent with what we needed to do. Julie helped with the pesky details that made moving SO much easier. No hard sell, just helpful, insightful guidance. Thank you so much. This was a very easy process for us."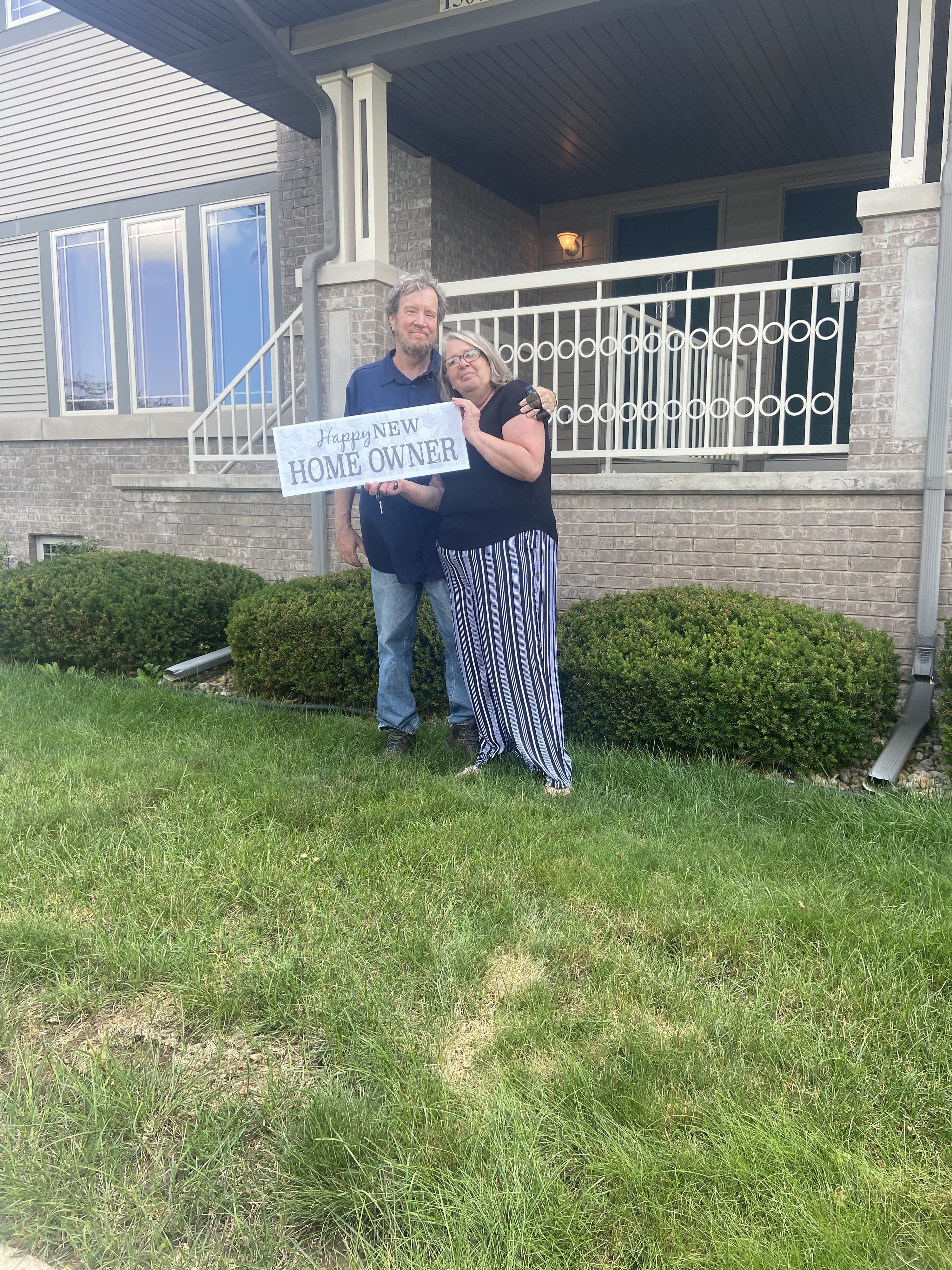 Ken and Susan
It was so much fun helping Matt and his family find the perfect lake home. After many showings, we finally found the one! There were a few bumps along the way but we kept working diligently to find solutions! Matt and his family closed on time on their dream home! "Josh was great! He helped keep us calm during a very stressful close."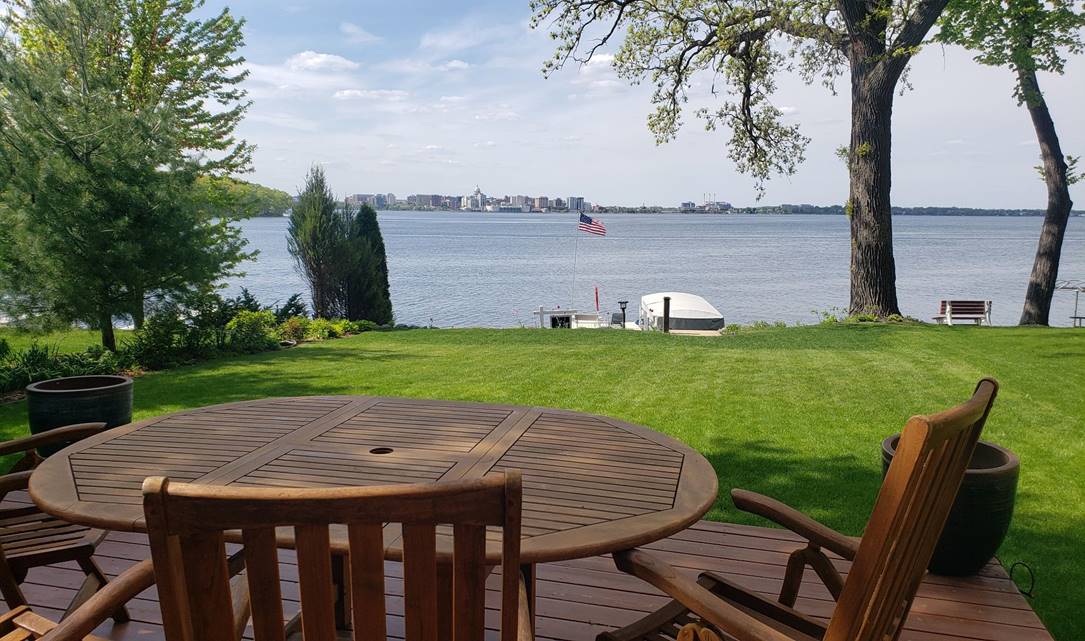 Matt
Josh was great helping us searching for our first home. He took the time to explain all our options on our offer and always happy to answer any questions we had. It was great working with Josh and his team and we are so happy with our new home. Thank you so much for all your help!
David
Great Experience dealing with Josh & Julie! They made our home buying process less stressful! We highly recommend Josh Lavik & Associates!
Al and Mary
"Cortney Covers and the entire group did a great job making this an easy and efficient home purchase especially in this busy real estate market. Great Job and thanks!" Eric knew it was time to move from his downtown location and when Cortney introduced this new construction condo as an option he immediately knew it was his next new home! Cortney took the time to learn what was important to Eric and used that information to search "outside the box" in an intense seller's market to WIN this great property for her client. In the end, this property had everything Eric wanted including the right price!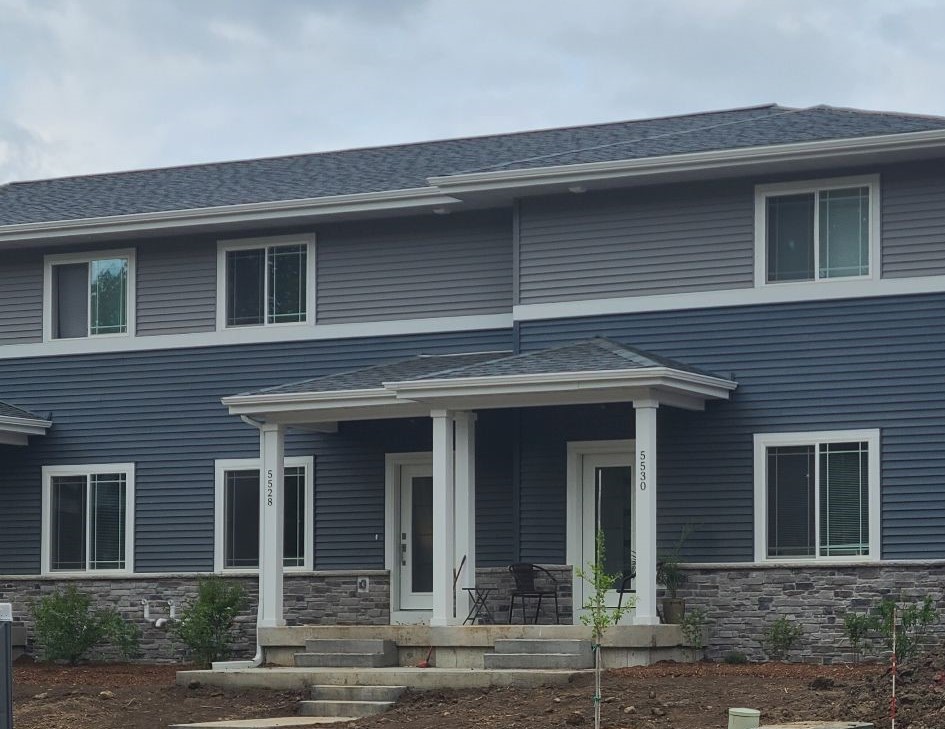 Eric
Josh is the best! So communicative
.
Sue C
"I worked with Cortney and Julie to sell my house and they were fantastic to work with. Cort laid every step out for me and made sure I understood every step in the process. Julie was always quick to follow up on everything and made sure that I got all the information to them so the process didn't get delayed. After working with them, I wouldn't work with any other realtor in the Madison area. We will definitely be working with them for our future home purchase." Luke was looking to make a move into something a little different so he decided to discuss the current market with Cortney. In doing so he decided he might be able to take advantage of the current market and get a good selling price for his adorable home in Madison just off Monona Dr. After 7 days on market, over 80 showings, 30+ open house guests, and over dozen strong offers, Cortney helped Luke sort through all of the offers. After a detailed comparative analysis, he decided on the perfect offer. $30K over his asking price. Luke was able to close on his house in less than a month and was able to start the next chapter of his life with a little extra cash in his pocket.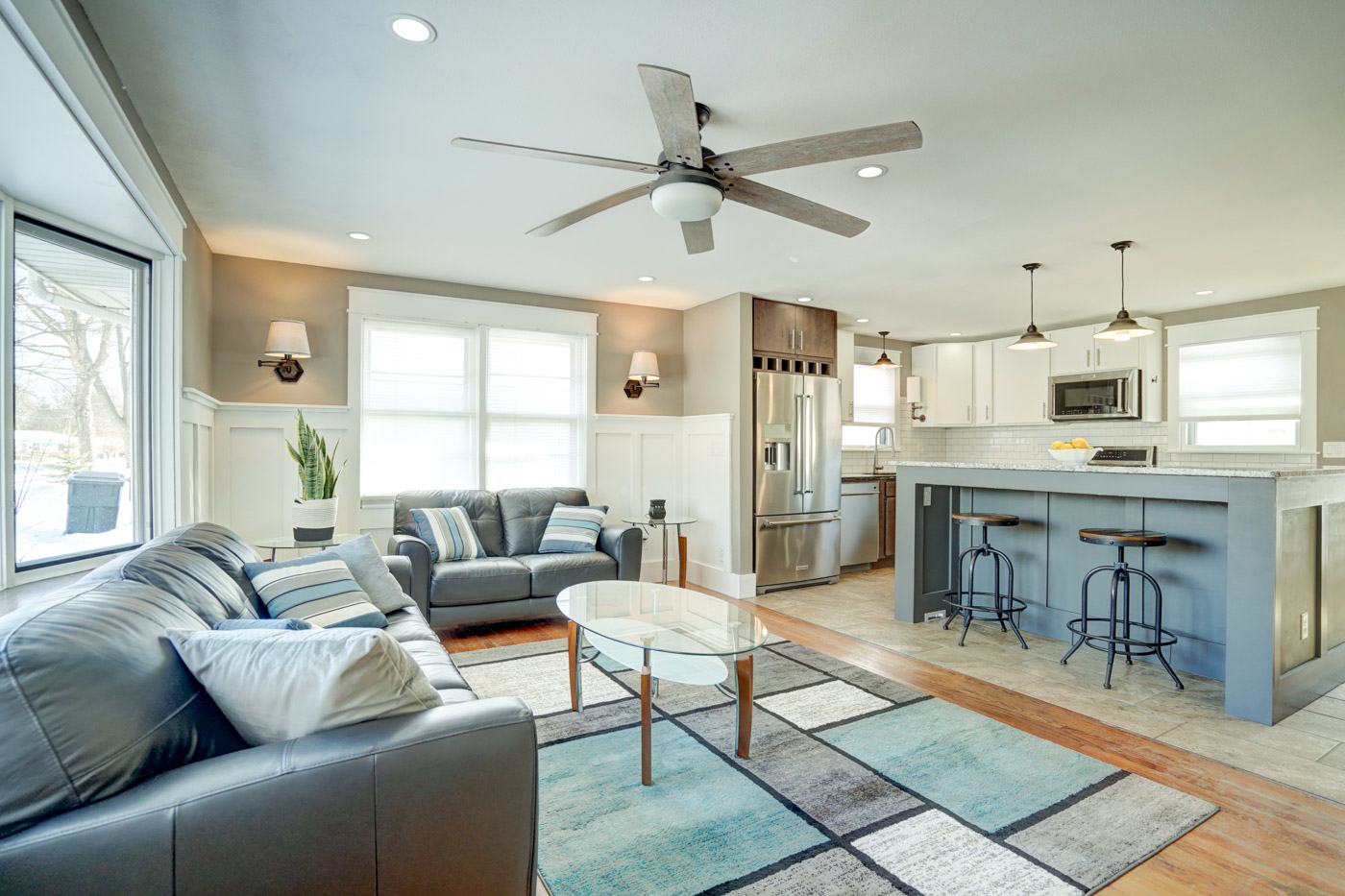 Luke
We really enjoyed working with Josh and Julie throughout our home buying process. In addition to their great professionalism, they helped us tremendously with their skills and experience by making informed recommendations and helpful suggestions - we felt like they were always on our side an trusted them to look out for our best interests. In the end, we purchased a house we love at a great price. We highly recommend Josh Lavik & Associates!
John and Jovi
"Having Josh as our agent for both buying and selling our homes was a pleasant experience. 5 stars. Would recommend to anyone. Easy to communicate with and quick response to our questions and needs."
Moving from a longtime family home can be challenging. So can lining up 2 closings to ensure a smooth transition for all parties involved. Josh had many conversations with them to learn what was most important to Pat and Ed in their move upcoming move and new home. After seeing numerous properties and even writing offers on a few, he leaning on his strong negotiating skills, and industry expertise, to win in a multiple offer situation their ideal home. Next was selling their beautiful Northside home. Josh implemented our 126 marketing plan to bring in multiple offers within just a few days on market. In the end, they were able to sell their house in 6 days to an ideal buyer at $20K over the list price!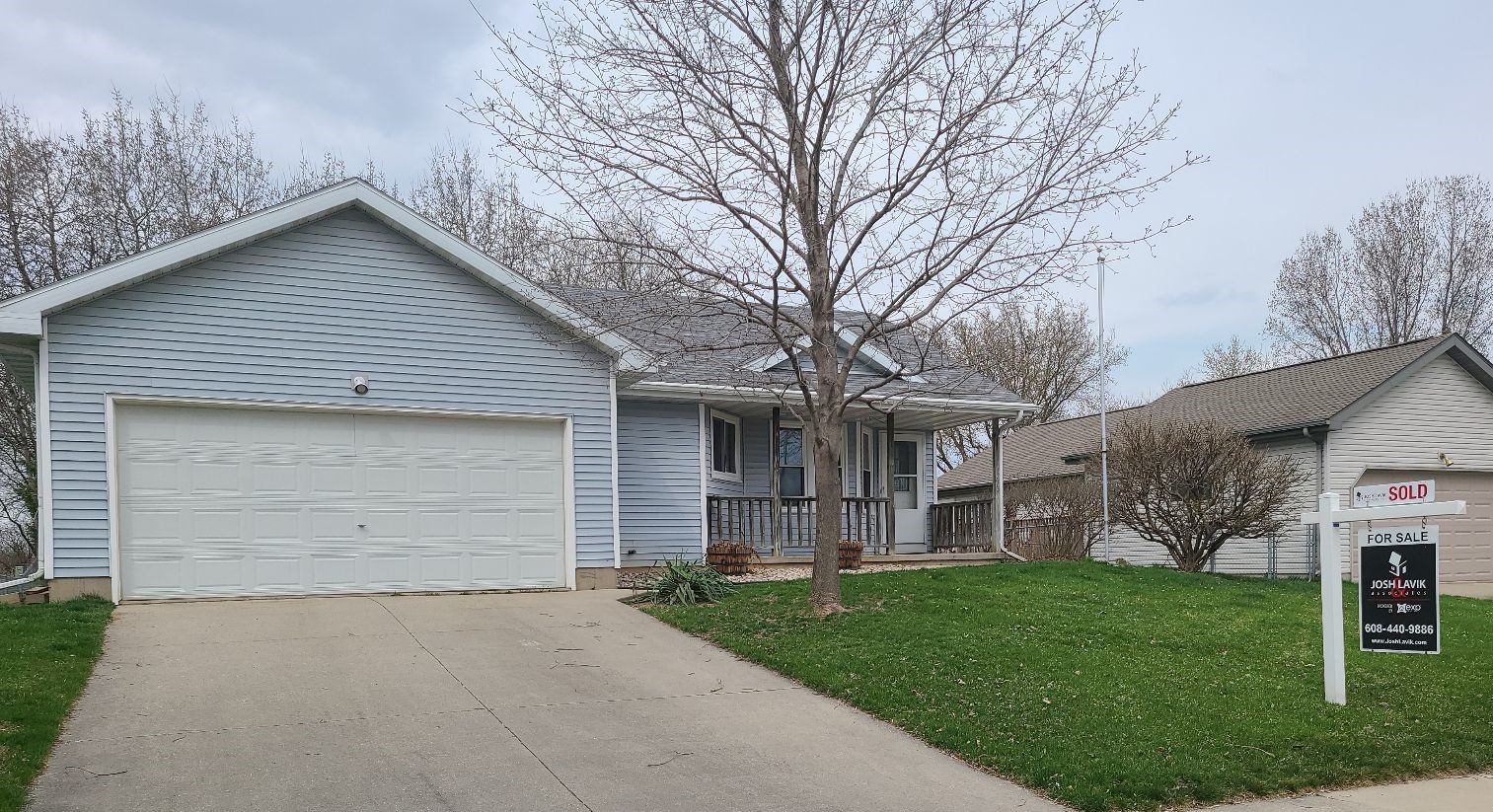 Pat
It was a delight working with this company, they made sure everything was done and turned in a timely manner. I appreciate the extra push to get me into my first home, which was already a stressful yet exciting milestone. They truly go above and beyond and will refer them to others looking to buy a home.
Carla
Guidance was spot on and patience and empathy was much appreciated.
Tammie
Wonderful, professional staff, easy to work with, responsive to buyer and seller needs, questions and concerns.
Ed
Everyone that we dealt with has been wonderful and very helpful!
Kim
Selling a house and moving is a stressful situation. Josh Lavik and his staff did a great job start to finished. They answered my questions timely, generated lots of traffic to the open house and were very pleasant to work with. I would highly suggest to anyone selling their home to use Josh Lavik and his staff. A+ job!!
Anthony V
All I can say is this team is awesome.. They are so motivated, and will help you out every step of the way... They made us feel like family, and took great care of us on the sale of our home. We will miss you guys !! Thank you for everything :)
Dawn and Mike
Your team is truly amazing! Cortney was put through the wringer helping us get our house and we are forever grateful. I can't brag enough about how helpful you all were! Thank you so much!
Jeff L.
Professional and on top of all the details along with a terrific support staff. I highly recommend
Linda
Being very young and not knowing much about the process I was grateful to have Josh helping me through the process. He helped me find a really cute place that was less than rent! It was a stressful situation for me with work and school starting up again in the middle of Covid. It was nice to have the constant reassurance from Josh and Julie. From the day of my first house I looked at through the final day of closing they were there for me and answered quickly with any questions I may have had. They even went out of their way in Janesville for me! Highly recommend them!
Shea
Josh and his team are superb. We used him as our buying agent and he was great, really cares for his customers. I can also recommend him as a selling agent, I know for a fact that he is trustworthy and will not push customers to accept their first offer. Whether buying or selling a home, you can put your faith in Josh Lavik.
Nikolas
I worked very closely with Cortney for the past couple of months (March-May) and Julie during the closing process. Everything was fantastic. Cortney was very knowledgeable of the Madison/Sun Prairie area and helped me navigate the buying process. Julie was able to give rapid response to any questions I had during the closing process. I will definitely be using Cortney as my realtor the next time I am looking at a house.
John Seifert
Josh and Julie are honest, smart, fair and hard-working. We do not know how we would have managed to find and move into our dream Victorian home without them.
We negotiated our sale from California; needed to have a rickety, dangerous garage demolished in order to obtain financing; closed during the Coronavirus lock down; and had to rework our agreements at the last minute when the owner still had their things in every room in the house and basement on closing day. The purchase just kept throwing curve ball after curve ball at us. It was no problem, though, Josh can hit the curve. He handled the negotiations with aplomb, convinced the seller to remove the garage for us, helped us close online during the virus lockdown, and made sure — well after closing — that the house was emptied and cleaned up for us to move in. We were very happy with the price and even happier to have Josh and Julie on our team to coach us through this process.


Tim and Courtney
Thank you very much, Josh and Julie, for all your help! I appreciate everything that you do! Your commitment, expertise and professionalism are remarkable!
Dimitar
Many thanks for assisting me to buy two houses in Madison & Cottage Grove in 2007 and 2018.
Huyen
We recently built a new home with Josh serving us as a buyers agent. He and his staff did a wonderful job. Several issue and problems came up along the way with the builder. His advice and counsel was great. Josh's relaxed personality helped resolve some heated disputes and keep the deal moving forward. We would use Josh's services again and give our highest recommendation!
Joy
Josh was wonderful to work with. We were able to move my property in less than 60 days on the market for a very reasonable price. I would highly recommend his services and his coworkers as well.
Julie M
Patience and knowledge combined with good communication.
Cynthia
Josh was a wonderful liaison in my home buying experience! I was moving from out of town and his responsiveness and timely ness was on point. He was able and willing to work within my time constraints with ease and he and his staff was very knowledgeable and helpful throughout the entire process. I would absolutely recommend working with Josh for your home buying needs!
Christa
Josh and his team are amazing! They went above and beyond to help my hubby and i buy our first home. If i ever need anything else, i will be contacting Josh. Always polite, they are awesome about returning calls and emails asap, and just a pleasure to be around. If anyone is selling or buying, go thru Josh and his amazing team. You won't be disappointed!
Karen
As first time home buyers we were very skeptical about the type of treatment to expect from a realtor. We were expecting someone who was out for themselves, trying to make as much as they can off of us. I am so thankful that I was recommended to see Josh Lavik. He is so friendly and explained everything in a way we could understand as this process was all new to us. Working with our schedule and short timeline Josh and his team worked together to fit as many showings in several weekends as possible. They went out of their way to fight for the lowest price on our home, but gave strategical advice at the times when we needed it. Nothing felt pressured with Josh and his team. It was our decision at every step. After we bought our home, they helped us understand the closing process and prepared us for all the financial shenanigans that came with it. They went above and beyond even after we purchased the house. We borrowed their moving truck for free, as well as a pressure washer to wash our new home. I couldn't have asked for better service, as I wouldn't know what to ask for. Thank you all for making this experience as easy as possible!
Stephanie
We have purchased and sold a few homes over the years and Josh Lavik and Associates is by far the best real estate experience we have ever had! Extremely Professional! A big thank you goes out to Julie!
Al and Mary
Josh and his team are great professionals who respond quickly to emails, texts, and calls. I appreciate their willingness to be patient with me when I am being impatient with the process. They know their industry and support their knowledge with data that they share with customers. I also appreciate their commitment to giving back to the community and their clients. They are the real deal in my mind!
Ruth
Josh Lavik and his team were always promptly on top of every aspect of the sale of my home. He and they were always warm, friendly, professional and concerned. I had the easiest time with the sale. I knew everything was handled in the most top notch way and I had not a single worry even though I
was 200 miles away during the process. He scheduled an open house right away, loaned me a power washer to clean the outside of the house, and I had never seen such thorough, professional, and positive marketing materials for a home for sale. My home was sold in less than two weeks and he guided me through the multiple offers that I received. I would highly recommend Josh and His team!
Lori
COULDN'T RECOMMEND ANY MORE HIGHLY!!! We bought our house with Josh about 6 years ago and then sold with him in 2018 and he is the best. He is extremely reachable and responsive...he came to our house to discuss strategy prior to listing...the pictures he took of our house and help with staging were incredible...and he helped us sell our house for $18k over asking on the first day we started accepting offers! Stop your realtor search now, go with Josh and I 100% guarantee you won't be disappointed.
Kyle and Nicole
Josh was really helpful and knowledgeable and he had guidance and when the time is right I hope we can do business so if you're looking for guidance Josh is the person!
Katrina
Josh and his team did a truly excellent job. Josh helped not only with drafting the contract, but also with lining up inspectors and negotiating around the problems that we uncovered. And we loved being able to take advantage of their moving van!
John and Jill
Amazing team! Great communicators and hard working to get us the house we really wanted. Thanks you Josh Lavik and Associates. We've already recommended them to anyone we know looking to buy or sell a property.Tons of added benefits too, thanks for the moving truck to help us move all our stuff, we'll have to use the bounce house when the weather gets nicer.
Ross and Michelle
Josh and Julie were phenomenal to work with while selling my home out-of-state. Responsive to texts, emails and phone calls. Josh was knowledgeable about the market, kept me informed every step of the way, and provided the perfect balance of advising and listening. He helped me navigate through a series of offers and counter-offers, explaining each so that I could make a sound decision, and demonstrating skill with various negotiation tactics. He even answered my early morning call the day of closing and drove out to let the Salvation Army in to the property...and mailed me the donation receipt afterwards. Julie helped me understand what to expect at the expedited, remote closing and made sure everything was lined up with the title company and buyer. This awesome team gets an A+.
Kati
I can't thank Josh and Julie enough for all of their help during my housing search. They cheerfully worked around my whacky schedule, gave in-depth explanations of otherwise inscrutable details of the housing market, and showed infinite patience through the entire process. There was no pressure at any point, they were always working hard to find the right property at the best price, and I always felt like I was their top priority. Josh even helped out with a water heater issue after I closed on a condominium. I never would have expected that kind of service from a real estate agent who'd already made their commission. I wholeheartedly recommend them to anyone looking for a home in the Madison area.
Robyn
When I was searching for a new place to live in June, I happened to be put in the capable hands of Joshua and Julie at Keller Williams. I was panicked and didn't have much money to buy a place and these two people were constanly reassuring me about how they will do anything to help me find a place or with anything I'd need. The very first day I went looking for a Condo with Joshua, I wanted to see a number of places but figured Joshua had other appointments and would never have t
ime to show me different places. But, I was wrong for Joshua took me to every place I wanted to see and even back to a place we already looked at just to make sure. Well, the place we saw again was what I could afford and we made an offer on it. We even made a lower offer to see if it would be accepted. It was accepted and the ball was rolling. I was then getting more nervous each day as the offer was accepted. Each day I would get a reassuring call from either Joshua or Julie calming my fears about finances and wanting to know if there was anything I needed. They were also very helpful about finding moving help, (which, by the way, were the two of them offering to help me with a big truck and the whole works.) I've never found or heard of a realtor helping me move. I thought they were kidding, but on the hottest, most sticky day of June they were ready to go and helped me move my things in a big truck. I was completely grateful and was never charged a penny for the help. If I had to move again, I would choose Keller Williams and I hightly recommend Keller Williams for their support and dedication to making my whole experience run smoothly from beginning to end. They are great people!
Sally
As first time sellers we couldn't be happier with our agent and his team. Josh and Julie were incredibly helpful and responsive to any questions or needs. Our condo sold for much more than we expected it to! And we appreciated free use of the moving truck. It was an all-around excellent experience.
Ken
Josh is always very responsive.
John K.
Josh and Julie are the best. Your team helped, listened and most of all cared about me.
Wallace
Josh and his team were incredibly
helpful in guiding us through the offer/
inspection/
and closing processes for our home. Josh and Julie were both very responsiv
e to our questions,

and clearly brought a lot of experience

to the table. And thumbs up to their customer appreciati

on program--w

e moved a boatload of stuff in their great van! Now we just need to figure out a time to use the bounce house and margarita maker... We would highly recommend using their team for both buying and selling your home.
Matt and Nikki
Josh and his team had great communication and benefits program was great!
Emily and Ryan
Josh and his team were friendly, efficient and offered timely responses to all needs/requests.
You've been great working with us long distance and especially with the last-minute complications where we couldn't attend closing as planned.
Beth and Keith
My wife and I bought a home in Jefferson which is farther out from the Madison area, and we felt like Josh's team worked with us just as diligently as they would have with anyone else. They were fast to reply and communicate through our entire purchasing process, and were extremely relatable. I
would 100% recommend them as a buying agent to anyone looking for a new home!
Andy and Sarah
Friendly Staff - Everyone went the extra mile. josh's buyer/seller perks are excellent. Will contact again should I decide to relocate.
B.Fieler
So far, I have had 4 experiences with buying a new home and using the services of real estate agents. Most of them were stressful experiences that I vowed never to go through again. However, in my last move, my experience went very smoothly. I attribute this to having had Josh Lavik as my real estate agent. Josh was the first real estate agent I have encountered that really took the time to listen to me, to help me find just what I needed. During the negotiating process, he was considerately prompt in returning phone calls and was thorough in attending to every detail. He never pushed me into thinking about something I wasn't interested in, and he was willing to listen to my concerns. As a person, I believe Josh has integrity. As a professional, he is obviously knowledgeable and prepared as well as enthusiastic about helping people. Josh worked hard for me and I would definitely recommend him as a real estate agent to others.
Mary P.
We were so pleased with Josh's services. The bottom line is that we liked him very much as a person and realtor, and he sold our house really quickly. We moved away last spring, and a previous offer on our house (gotten through FSBO) fell through, so we called Josh and he agreed to list our home and act as our seller's realtor. He was great about keeping us in the loop, responded to our calls and emails very promptly, and was always personable, yet unimposing. He provided useful information and advice throughout the process, and went out of his way to take care of things that went above and beyond the call of duty. We would highly recommend Josh to our friends, family, and colleagues, and would certainly utilize his services if ever we decide to buy in Madison again. Thanks, Josh!
April G.
The best part of our experience was the feeling that they were always working for us to help sell our home and find the right fit in a new home for us. They were tireless.
Andrew & Rita
Josh and his team were very courteous and patient with us as we are first time buyers. Thank you Josh for making our first home purchase a lovely one! We are still in love with our home and cannot wait to create happy memories within. Will definitely recommend.
Stephanie & Corey
I highly recommend Josh Lavik and his team. They are very knowledgeable, friendly, patient and professional. They helped us sell our condo and buy a new home. The process was easy and Josh and Cortney made it a breeze. They answered promptly whenever we had questions.The truck that was made available to us to move was extremely helpful. Both Josh and Cortney have an extensive knowledge of the real estate market. This was our first experience selling a home and the team made it painless. Josh was also very helpful in recommending other businesses such as plumber, contractor, etc. Thank you so much for all your help.
E. Pujol
Josh and his team worked really hard for us to sell our home and purchase a new one. They were available when we had questions, answered them promptly, and handled every aspect of the process in an extremely professional manner. We highly recommend Josh and his team.
Melissa & Brad
Josh was great to work with and he delivered. He recently sold my house. Even though I lived 1000 miles away, Josh and his excellent team made things easy and seamless for me. Josh was always available and quick to respond, he offered all kinds of help and guidance that I needed. Josh was recommended to me through Dave Ramsey's ELP and he deserves that endorsement.
Karim A.
Josh helped us locate "sight-unseen" a condo for our child attending University of Wisconsin. HIs responses were prompt, his knowledge of the market broad and his final advice on securing the deal was excellent. Would definitely use him again.
John K.
Josh is a very professional real estate agent. I would highly recommend him to anyone looking to buy a new home. He worked with us on almost a daily basis to help us find the perfect home that fit our needs and was in our budget. Josh is highly experienced, efficient, and most of all, works for you!
Catie B.
Josh helped my fiancee and I purchase a house several months ago, and as first time home buyers he made the process very easy for us. He helped us understand how the entire process worked, and was extremely quick to respond to any type of communication we used (phone, text, email, g-chat). When it came time to make an offer he explained the negotiation process to us and we had an excepted offer at an ideal price within hours of our initial offer. Overall Josh is awesome to work with and I especially recommend him for any first time home buyer in the Madison, WI, area.
Kyle H.
Josh is infinitely patient! As first time home buyers, my wife and I had a ton of questions, worries, and had a "dream home" in mind. Josh was able to walk us step by step through the process, answered all of our questions, and was always available if we needed anything. Josh helped us make our dream home a reality. If you want a Realtor who will look out for your best interests and help you find that perfect home, then stop looking already....you just found him!
Jared & Emily
Josh is very good at responding to emails, phone calls and texts in a timely and professional manner. I think I most appreciated his honesty while going through the process and would recommend him to anyone interested in buying or selling a home in the Madison area!
Christina D.
You can't go wrong with Josh. Hard working, a good problem solver and communicator. He was very responsive and timely on what needed doing. Give him a shot.
Nick L.
We were very lucky to have Josh Lavik as our agent. Josh scheduled all showing at our convenience which are after work and on weekends. He provided us with outstanding advice about real estate and the buying process. He promptly returned all our phone calls and email which we do have many for him. He was attentive to our needs and was available to answer any questions that we had.

As a person, Josh was a pleassure to work with!! He is easy to talk to, a good listener, easy to contact and above all friendly.
Pao Lee
We are very grateful to have had Josh at our side while selling our house this past summer (2011). In today's housing market we worried that we might have trouble selling our home at a fair price, but with Josh's expertise and market knowledge, we had an accepted offer within a week of listing the house! We feel very lucky to have found the right real estate agent at the right time. We recommend Josh to anyone and everyone looking to buy or sell a property. He was very prompt and responsive to all of our questions, and he kept us informed & updated throughout the entire process. We will certainly be seeking Josh's services for our next real estate transaction.
Brian & Erica
Josh came highly recommended by our son and daughter in law. We really liked that he was in close touch with me and easy to discuss things with. He gave us honest opinions and was very knowledgable about the process and properties. He did very well at keeping us updated during the transaction. One thing that really stands out is his patience and professionalism. The most disappointing thing that happened during the transaction was dealing with unreasonable seller's at the first home that we put an offer on. We would recommend Josh as your Realtor and use him again.
Jim & Lorraine
We selected Josh because he was a friend. We liked his honesty, the fact that he let us take our time, he's not pushy, and he's very accommodating. He does complain once in a while about Charley Horses :-). He did very well at keeping us updated during the transaction. We were most excited when we finally got an accepted offer and did the dance of joy. We would definitely recommend Josh as your Realtor and we would use him again in the future.
Nate & Jen
Josh is personable and enthusiastic. He listens to what you want and need in a home, and his goal is to find that for you. His goal is to get you the perfect home not to sell what he happens to have on the market, and this sets Josh apart. If you meet with Josh, you will leave more energetic than when you began. His enthusiasm is contagious.
Erin O.
Josh is my Realtor and has helped me walk through the pain staking process of buying my first house. I always have numerous questions and Josh has consistently been patient and extremely knowledgeable. He also helped me find exactly what I wanted. Josh cares about his clients and works very hard. A true gem in the Realtor world. Top qualities: Personable, Expert, High Integrity.
Rebecca T.
Josh is the consummate professional. I would recommend his services to anyone looking to buy or sell a home because of his dependability, punctuality, and good natured personality.
Jay S.
Josh was a pleasure to work with. As a first time home buyer, Josh explained and re-explained the home buying process thoroughly and in a manner that was easy to understand. He has a genuine zeal towards his profession and a great attitude. He was willing to put in the time needed to work around my work schedule when it came to showings and even writing offers. I would highly recommend Josh to anyone looking to buy or sell a home.
Josh & Whitney M.
I wasn't really a fan of realtors, but Josh was easygoing, informed, connected, and took the time to understand what we were interested in. He also helped connect us with the perfect home. Try him out. You probably won't be disappointed.
Dan T.
Josh went out of the way to help me find a condo for my daughter. Even though I was out of state, he went the extra mile to send me details and great comps. Even after the sale he continued to help me. As a Real Estate Professional, I appreciated his honesty, integrity and expertise. I highly recommend him.
Cheryl G.
Josh presented housing data in a very precise and understandable manner. I appreciated that he was able to provide print-outs on the housing market in my local area and the probability of selling the house within my asking price. I also appreciated the option of using his moving truck for FREE once my home got sold.
Mayra
Josh et al. were amazing! I highly recommend. Josh was able to sell our condo for $20,000 more than we paid for it just 18 months prior, and we didn't do any renovations. Our property sold quickly. There was so much interest in our place; we probably had 5-6 showings every week. Josh Lavik and associates are the best.
Gregory W.
Josh and Cortney helped us sell our house in less than 48 hours at asking price and buy our dream house within the next two weeks. We were thrilled with their service and would recommend them to anyone.
Jenny S.
Can't say enough good things about our experience with Josh and Cortney last spring! We felt like family :)
Caitlyn F.
Josh Lavik and his team continue to rule long after we bought our house. Their attention to detail and extreme customer service was present at the time of seeking and purchasing our first home - they answered questions and concerns before we even asked... Now, 7 months after closing, we area still impressed with their continued support. Out home buying experience was awesome from start to finish. Thanks Josh!!
Cass H.
Bob and I could not have asked or dreamed of a better experience. From the first conversation through the final use of the moving truck, we were very happy with your team! Thanks again!
Liz L.
Josh and his team work above and beyond to help you get your house of your dreams. Cortney was wonderful and Josh's guidance in this first time home buyer experience was invaluable. I would recommend Josh Lavik and Associates hands down to anyone looking to purchase a home!
Krisa S.
Josh was able to sell our home after other agents had failed. He and his staff obviously worked very hard to execute a good plan and always communicated promptly and clearly. He made the process workable despite my not being in the area which was very helpful also.
Jeremy G.
Josh is knowledgeable, quick to respond, and easy to work with. He answers questions honestly and is very resourceful. I highly recommend him as a buyer's or seller's agent.
Andy
I just moved to Wisconsin on December 1st and got my keys to the condo before the New Year eve. Josh helped me negotiate the condo price below what the buyer is asking for and I was able to stick with my own budget. Not only I got my condo fast and on time, Josh also assisted me moving my furniture to my new place and returning my rental truck. I will definitely ask for Josh again when I am ready to buy a house.
Hung Chei Chi
Josh is true professional. We worked on a transaction together for a mutual client and Josh had all of the documents to me, organized and complete right out of the gate. This attention to detail makes my job much easier. I always ask my buyers how they rate their Realtor in the buying process and these buyers said that Josh is the best, and that they would definitely use Josh again. As a lender, I hope to have many more transactions with Josh. He is model for agents who want to know how to do it right!
Jeff G.
Cortney did a great job selling our home and finding us our new home. She had a great knowledge of the market, made the whole process very smooth and kept us informed the whole way. There is no doubt that whatever real estate we will do in the future she will be our real estate consultant!
Marshall