Downsizing
Have you been living in your home a long time and feel like it's probably time to move into a condo or apartment? Have your kids grown up and now out on their own? Or maybe it's just too big and too much to maintain. You know it's time to downsize, but not sure how to best make it happen. We understand. We have helped numerous clients downsize to smaller home/condo from a larger one.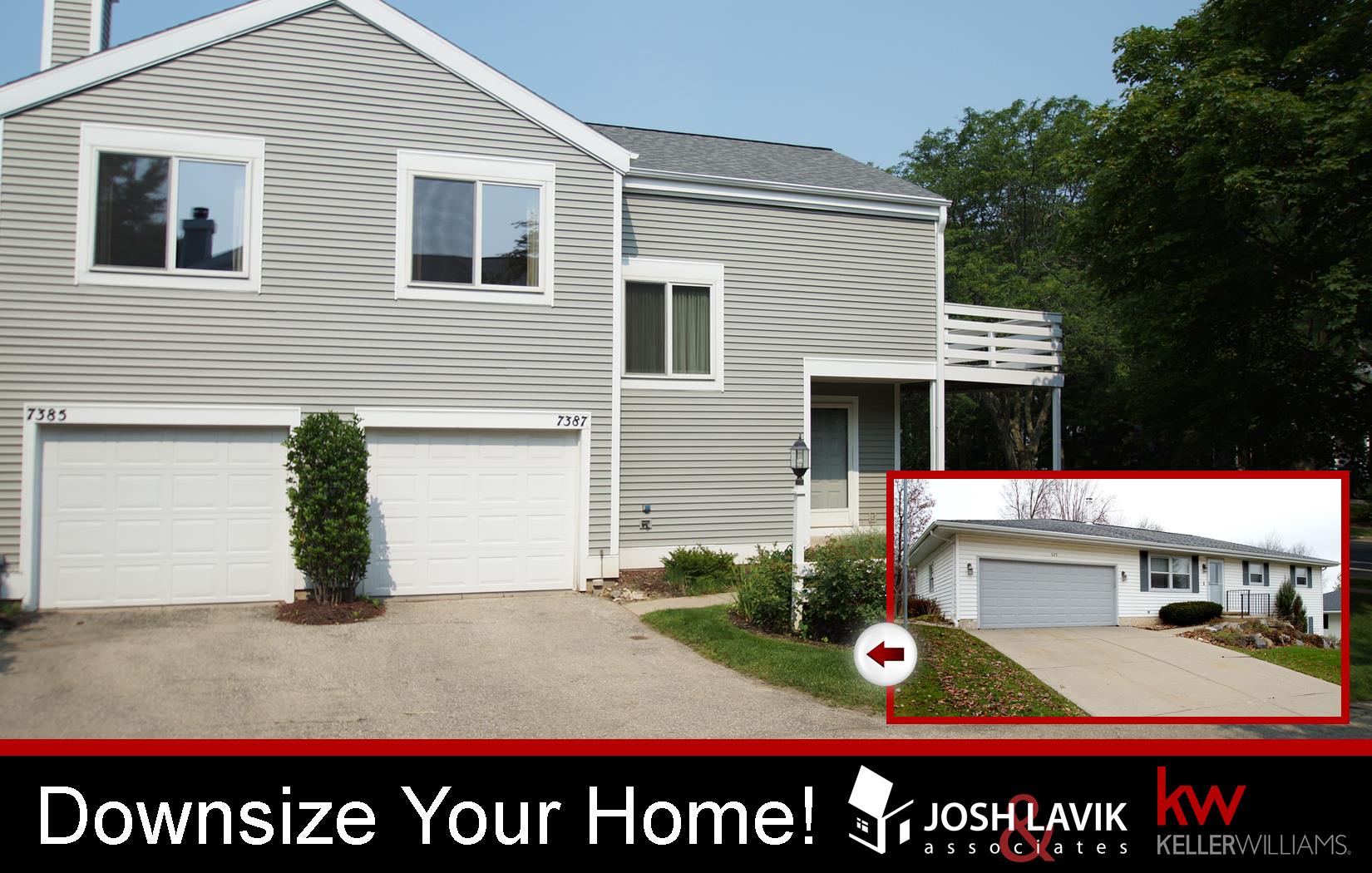 At Josh Lavik & Associates, we are on a mission to give our clients A Better Real Estate Experience. When it comes to selling a home that you have lived in a long time, often this is an emotional challenge. Often the hardest part is figuring out what to do with all the stuff. Don't worry! We have a game plan. If you need to downsize, then we recommend meeting with someone on our team several weeks before going on the market. We can then help you analyze what all needs to be done (if anything) to maximize your equity position when selling. If you need connections to painters or a handyman, then we will provide a great recommendation as well.
Signs it might be time to downsize:
You have lived in your house more than 10 years.
It takes a lot of time and effort to get up and down the stairs.
You're tired of spending the entire weekend cleaning up the yard or the inside.
Your kids are all out of high school.
Your kids keep suggesting that it's time to move into an apartment, condo or assisted living complex.
You're retired now and want to travel more.
Home maintenance becomes a bit more of a chore than it used to be.
You don't want to keep paying that large property tax bill.
You love going to downtown Madison and feel like it would be fun to live there instead of the suburbs.
You know it's time and just need to make it happen!
Tell us more about your situation and what downsizing could mean to you. Again, contacting us early in the process is a good thing. We can then provide advice for preparing the home for the market and connecting you with the right service providers (if needed). Fill out the form below and we will be in touch with you soon.