Why Do People Live Here?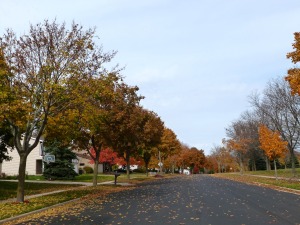 Spacious wooded lots and well-kept greenways are the hallmarks of Wexford Village on Madison's far west side. Neighborhood pride shines in meticulously landscaped lawns, resurfaced bike paths and the pristine Wexford Prairie Recreational Area. But it's not all about aesthetics. Neighbors here organize junior sports leagues, a babysitting co-op and a variety of holiday parties, parades and social functions throughout the year. Wexford Park covers 20 acres at the heart of the community and offers athletic fields, ice skating and tennis courts. And with dozens of acres of parks and green space close by, neighbors have plenty of opportunities to connect with nature as they explore the west side of Madison and Middleton.
What Does the Neighborhood Look Like?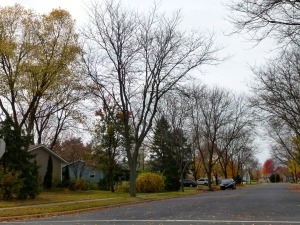 Wexford Village successfully strikes a balance between single-family homes and condominiums. Single-family homes are arranged on cul-de-sacs that are divided by greenways, which lend privacy and natural appeal to the area. Wexford Village also offers variety in the sizes and architectural features of its single-family homes. Most of them were built in the early 1990s. The neighborhood's western and southern borders are comprised of mixed-use development that includes light commercial areas and condominiums. Greenways that run through Wexford Village make the entire neighborhood accessible by foot or bike. That means friendly neighbors and local dining and shopping are always a short walk away.
What's Going on Nearby?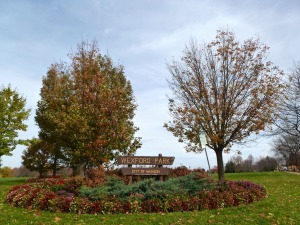 Hundreds of acres of green space surround Wexford Village. Stricker's Pond Conservation Park is located on Old Middleton Road just north of the community. Owen Conservation Park off Old Sauk Road unfolds over nearly 100 acres of rolling bluffs and prairieland, and Walnut Grove Park adds nearly 20 acres of green space and athletic fields for neighbors to enjoy along Northwest Field Road. Middleton is less than three miles from Wexford Village, and Downtown Madison is less than eight miles away. Closer to home, West Towne Mall and popular commercial areas along Gammon Road, Mineral Point Road and Old Sauk Road are less than three miles from Wexford Village. The Highpoint Swim Club and Alicia Ashman Branch of Madison Public Library System are both located on Old Sauk Road. Abundant access to nature and ready access to dozens upon dozens of acres of Madison's natural areas makes this quiet west side neighborhood a popular choice for residents of all ages.
Where Will My Kids Go To School?
Stephens Elementary School, 120 S. Rosa Road
Jefferson Middle School, 101 S. Gammon Road
Memorial High School, 201 S. Gammon Road
For information about finding a home in the Wexford Village neighborhood or to sell your Wexford Village home, contact our team for a better real estate experience. Wexford Village neighborhood is located on the Far West Side of Madison in MLS area Madison – W05. Below are more homes for sale in that area.