Why Do People Live Here?
Affordable homes close to Lake Mendota and Warner Park make Mendota Hills a northside gem. The neighborhood covers less than 60 acres and is entirely residential. Mature trees tower above the residential streets, and a quiet, peaceful atmosphere in the neighborhood drifts in from Warner Park, which hugs Mendota Hills' eastern and southern borders. Since 2000, the population has remained steady at about 360 neighbors. A sense of pride and ownerships resonates through that small group of neighbors with regular plant sales and neighborhood picnics held that provide a great way for the many young families in Mendota Hills to socialize. Efforts have also been made to beautify areas just outside Mendota Hills. A 10-year plan undertaken by the city in 2009 rejuvenated Northport Drive, which is just north of Mendota Hills, and Sherman Avenue and Packers Avenue to the east. The project aimed to brand the area as a northern gateway into the city with distinctive landscaping, signs and community artwork. It wasn't all about aesthetics, however. Sidewalks were widened, pedestrian footpaths and pockets of green space were added, and new bike lanes make it easier to explore the area.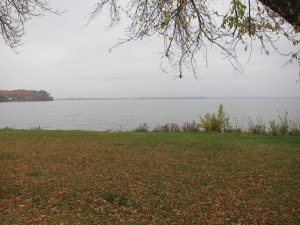 What Does the Neighborhood Look Like?
Developed in the 1950s, Mendota Hills was one of Madison's first north side neighborhoods. The "suburban" community was developed on a grid of tree-lined neighborhood streets like the ones found in subdivisions. Reduced traffic in the neighborhood is another welcomed suburban component. Warner Park wraps the neighborhood's eastern and southern borders, and the Lerdahl Park residential neighborhood is directly west of Mendota Hills. Sunsets over Lake Mendota are another defining characteristic of Mendota Hills. Governor's Island at Warner Park is a great place to take in the natural beauty, or Warner Beach is a short walk south on Woodward Drive from Mendota Hills.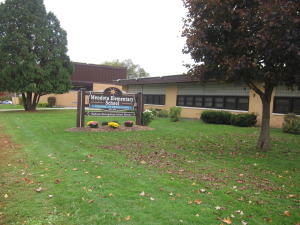 What's Going on Nearby?
Scenic walks on Woodward Drive and the expansive trail system at Warner Park are some of the neighbors' favorite ways to pass the time. The Madison Mallards semi-professional baseball team also calls Warner Park home with its legendary "Duck Pond" baseball diamond located there. Mendota Middle School is just north of Troy Drive, and the Lakeview Branch of the Madison Public Library System is across from Warner Park. Downtown Madison is about five miles south of Mendota Hills, and Sun Prairie is about 10 miles north. In between, neighbors enjoy the popular East Washington Avenue commercial corridor and East Towne Mall, which is about five miles east of Mendota Hills.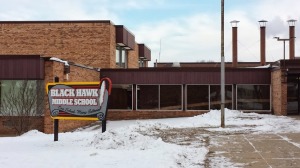 Where Will My Kids Go to School?
Mendota Elementary School, 4002 School Road
Blackhawk Middle School, 1402 Wyoming Way
East High School, 2222 East Washington Avenue
For information about finding a home in the Mendota Hills neighborhood or to sell your Mendota Hills home, contact our team for a better real estate experience.
The Mendota Hills neighborhood is located on the North Side of Madison in MLS area Madison – E03. Below are more homes for sale in that area.