Why Do People Live Here?
Lake View Hill has become an oasis for first-time home buyers and young families. It offers affordable houses, a plethora of jobs and a short walk to schools and parks. And city efforts to improve streetscapes, footpaths, lighting and signage in the area will make those short walks more enjoyable. Northport Drive, which runs along Lake View Hill's southern border, has gotten a complete makeover in recent years. New bike lines were added to the road, sidewalks were widened, pedestrian footpaths were added to improve connective, community art is on display throughout the corridor and the entire road was repaved. The massive project was just the first phase of a city plan to rejuvenate the area to transform it into the northern gateway into the city. Residents of the north side know it's a fantastic place to live and to raise a family — and thanks to city efforts, many other people will soon know that, too.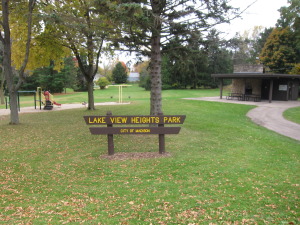 What Does the Neighborhood Look Like?
Lake View Hill was developed in the 1950s and 1960s as a suburban community to meet the north side's growing housing needs. The neighborhood was developed on about 250 acres of land, and today there are more than 500 housing units that have been built here throughout the years, most of them single-family homes. Lake View Hills offers larger two-story homes, as well as smaller ranch-style homes. Multi-family dwellings are included in the mixed-use Northport Drive commercial corridor. The Dane County Health and Social Services Building is located in Lake View Hill.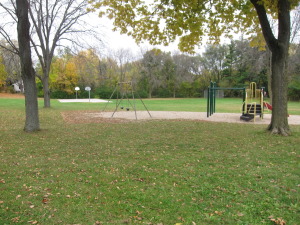 What's Going on Nearby?
Brand new footpaths and bike paths extend from Lake View Hill across Northport Drive and into Warner Park, which offers miles of trails along Lake Mendota and through forested rolling bluffs. Cherokee Marsh is located north of Lake View, and the Lake View Branch of the Madison Public Library System is just south of the community on Packers Avenue. Various schools in the area are also within walking distance. Downtown Madison about five miles south of Lake View Hill, and East Towne Mall is about six miles east of the neighborhood. Surrounding communities are nearby, too. Sun Prairie is less than 10 miles northeast, Waunakee is about eight miles northwest and Middleton is about 11 miles west of Lake View Hill.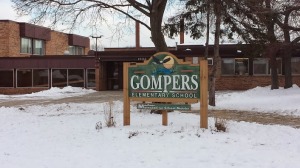 Where Will My Kids Go To School?
Gompers Elementary School, 1502 Wyoming Way
Blackhawk Middle School, 1402 Wyoming Way
East High School, 2222 East Washington Avenue
For information about finding a home in the Lake View Hill neighborhood or to sell your Lake View Hill home, contact our team for a better real estate experience.
The Lake View Hill neighborhood is located on the North Side of Madison in MLS area Madison – E03. Below are more homes for sale in that area.