Why People Live Here: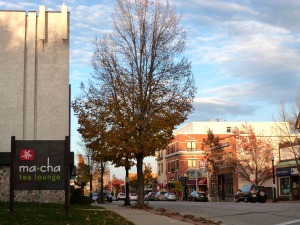 Madison's ability to mesh cultural diversity and the quiet sophistication of nature is on full display in Dudgeon-Monroe. This near west side hamlet boasts a vibrant corridor of local cafés, shops, eateries and art houses in historical storefronts along Monroe Street. Historical architecture found in the commercial and residential areas of Dudgeon-Monroe reflects its status as one of Madison's first settlements. Dudgeon-Monroe offers unique amenities for nature lovers, too. Quiet, tree-lined streets wind south through the neighborhood to the shores of Lake Wingra and the University of Wisconsin Arboretum. The UW Arboretum encompasses more than 1,200 acres of prairieland, oak savannas, wildflowers and marshland. Trails that cut through the UW Arboretum are perfect way for hikers, bikers and cross-country skiers. There's a strong community bond among Dudgeon-Monroe neighbors as well. Regular neighborhood events include ice cream socials, wine tastings, solstice bon fires, jazz in the park and the renowned Monroe Street Festival.
What's the Neighborhood Like?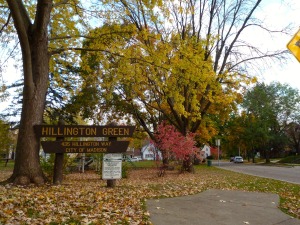 Much of Dudgeon-Monroe is comprised of single-family homes stationed on tree-lined lots. Homes often offer feature front porches and private back yards that abut natural areas like the UW Arboretum, Glenwood Park, Edgewood College and Lake Wingra. Many of the homes were built in the late 1920s, which lends pre-war architectural character and charm. The historical architecture of homes and businesses on South Spooner Street and the Virginia Terrace has been faithfully preserved by historical district designations. Monroe-Dudgeon offers a wide selection of homes that includes smaller single-family homes and condominiums along Monroe Street, which makes the neighborhood accessible to a range of homebuyers. Dudgeon-Monroe's vibrant commercial areas are along Monroe Street, which extends west to Camp Randall Stadium and the UW Campus.
What's Going on Nearby?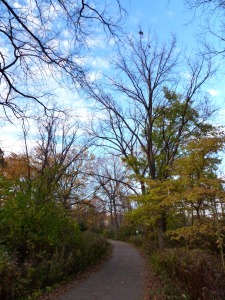 Dudgeon-Monroe is known for its central location and close proximity to Downtown Madison. Attractions within the neighborhood's boundaries include the Dudgeon Center for Community Programs, the Neighborhood House and the Monroe Street Fine Arts Center. Edgewood College's expansive campus is located along Monroe Street, and the Glenway Children's Park and Glenway Golf Course are both a short stroll away. Downtown Madison's Capitol Square is less than three miles east of Dudgeon-Monroe, and Middleton is less than six miles west of the neighborhood. Fast access to the Capitol City Bike Path enables neighbors to peddle downtown, or to points further west, in minutes.
What Schools Will My Children Attend?
Thoreau Elementary School, 3870 Nakoma Road
Cherokee Heights Middle School, 4301 Cherokee Drive
West High School, 30 Ash Street
For information about finding a home in the Dudgeon-Monroe neighborhood or to sell your Dudgeon-Monroe home, contact our team for a better real estate experience. Dudgeon-Monroe neighborhood is located on the Near West Side of Madison in MLS area Madison – W12. Below are more homes for sale in that area.