Why Do People Live Here?
Carpenter-Ridgeway's convenient location is among its greatest assets. East Washington Avenue, State Highway 30 and Stoughton Road bisect the neighborhood. Those thoroughfares provide easy access to downtown Madison and surrounding communities. But location isn't Carpenter-Ridgeway's only asset. Schools, commercial areas, parks and employers are all in close proximity to the neighborhood. And revitalization efforts in the neighborhood have improved infrastructure and pedestrian access to the neighborhood's schools and parks by adding footpaths and bike lanes. Neighbors also took it upon themselves to develop a Labyrinth at Carpenter-Ridgeway Park, which lies at the heart of the community.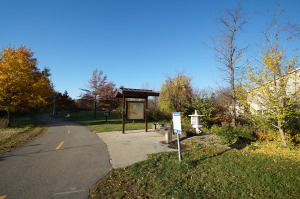 What Does the Neighborhood Look Like?
Development began on Carpenter-Ridgeway in the 1930s. More construction came in the economic boom that followed World War II and continued into the 1970s. Carpenter-Ridgeway offers a variety of affordable homes that are often listed below the median price for the area. Substantial swaths of agricultural land can still be found in the southwest and northwest corridors of Carpenter-Ridgeway. That farmland gives way to Carpenter Ridgeway Park, which offers nearly four acres of green space and playground equipment, and the Bridges Golf Course. The Dane County Regional Airport and Madison College are adjacent to Carpenter-Ridgeway's northern border. Hawthorne Middle School and Madison East High School are both located opposite Carpenter-Ridgeway's western border.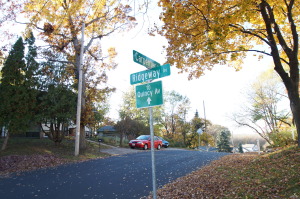 What's Going on Nearby?
Carpenter-Ridgeway's central location on Madison's east side makes Downtown Madison and surrounding communities a short commute away. Downtown Madison is four miles south of the neighborhood, and Sun Prairie is about nine miles north. Carpenter-Ridgeway is located on East Washington Avenue, which is lined with retailers, restaurants and local mainstays. East Washington Avenue also provides fast access to the area's major roadways, which simplifies commuting. East Town Mall is just four miles north of Carpenter-Ridgeway.
Where Will My Kids Go to School?
Hawthorne Elementary School, 3344 Concrod Avenue;
O'Keefe Middle School, 510 South Thorton Avenue;
East High School, 2222 East Washington Avenue.
For information about finding a home in the Carpenter Ridgeway neighborhood or to sell your Carpenter Ridgeway home, contact our team for a better real estate experience.

The Carpenter Ridgeway neighborhood is located on the Far East side of Madison in MLS area Madison - E06. Below are other homes available nearby.