Why Do People Live Here?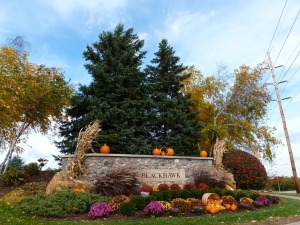 Some of the most beautiful homes in Madison line the streets of Blackhawk on Madison's far west side. It's no wonder the neighborhood is a regular draw for the Madison Area Builder Association's Parade of Homes — many visitors would be proud to make their home here based on curb appeal alone. But Blackhawk's draw extends beyond beautiful architecture and meticulously landscaped yards. The neighborhood rests amid rolling bluffs and prairies. With more than 40 acres of parkland and green space nearby, Blackhawk residents don't merely enjoy the landscape from their picture windows — they experience it by walking, jogging, biking and cross-country skiing on the area's well-kept trails. Rest assured that nature is a familiar neighbor of Blackhawk. The community's other neighbors enjoy each other's company, too. Social gatherings like dinosaur egg hunts, neighborhood garage sales, parades and picnics ensure the adults and children feel engaged and welcomed in the community.
What's the Neighborhood Look Like?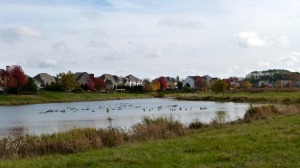 Blackhawk has experienced a boom in development since the dawn of the new millennium. Less than 500 single-family homes feature unique architectural character and detail rarely found elsewhere in the city. Single-family homes cover the majority of Blackhawk's 300 acres, but a number of upscale condominiums are available along the southern border and the northeastern corner of the neighborhood. Pleasant View Golf Course is located just north of Blackhawk, and Blackhawk Park lies at the heart of the community, which makes for an exceptionally quiet neighborhood. The surrounding areas are quiet, too. Swallowtail Park and its greenways unfold northeast into trails that extend outside the neighborhood. Positioned on the far west side of Madison, the Blackhawk community offers a tranquil, park like atmosphere.
What's Going on Nearby?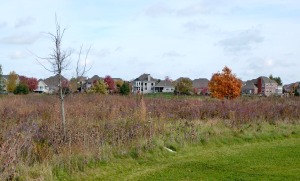 Pleasant View Golf Course and miles of trails are local attractions for Blackhawk neighbors, but retailers and restaurants are nearby, too. The Greenway Station shopping center is less than two miles west of Blackhawk in Middleton, and a commercial corridor along Old Sauk Road provides even more commercial options closer to home. Blackhawk Church, one of the region's largest and most vibrant religious communities, is less than three miles away. West Towne Mall is four miles east of Blackhawk on Gammon Road, and Downtown Madison is less than 10 miles east of Blackhawk.
Where Will My Kids Go To School?
Children who live in Blackhawk attend schools in the Middleton-Cross Plains School District.
For information about finding a home in the Blackhawk neighborhood or to sell your Blackhawk home, contact our team for a better real estate experience. Blackhawk neighborhood is located on the Far West Side of Madison in MLS area Madison – W05. Below are more homes for sale in that area.