Thinking of Building a New Home?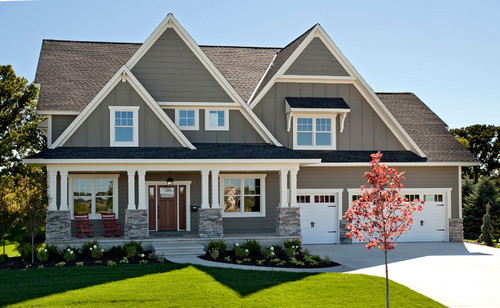 Have you been looking for a new home for your family but can't find the right one due to the limited inventory of resale homes on the market? Or have you been in that starter home long enough and it's time for the "dream home you've always wanted". Then maybe it's time to consider a brand new home!
Building a new home has many benefits over old ones. Why settle for compromises in used homes that don't have the right finishes or a bad floor plan; when you can pick out everything in a brand new home. Not only will you end up with a home that fits your current style, you will also benefit from better energy efficiency (lower heating/cooling costs) under current codes, and will not have any maintenance issues to worry about for quite a while.
If you're still reading this, then you are probably pretty serious about exploring the idea of building a new home. The only question remains, where do you start? Which builders do you talk to? How do you compare the various builders in the Madison area? How will you know if they do a good job? These are all great questions and you probably have a lot more.
That's where we come in. Josh Lavik & Associates is your local real estate team on a mission to provide A Better Real Estate Experience. When it comes to building a new home, this mission remains true to our core. The benefit for you, is that we have done some preliminary homework already.
Fill out the form below and share more about your ideal new home. We will follow up with the right advice for new construction.