Will New Doors & Windows Help Your Home Value?
Posted by Benjamin Ehinger on Tuesday, November 17, 2020 at 3:02 PM
By Benjamin Ehinger / November 17, 2020
Comment
One of the most important things when selling your home is curb appeal. New doors and windows add plenty of curb appeal to the outside of your home.
Not only will you make your home more attractive to buyers, but you can also increase the value of your home. When you add new windows and doors, you can gain a return on your investment close to 85%.
Here are a few things you should know when replacing windows and doors.
Choose the Correct Door
Your home needs a door that will not only protect the front entrance but will also look great. If you're looking for an affordable option, steel doors offer a good choice. They can be painted to match your home and offer plenty of different designs.
Steel doors also offer a fireproof and energy-efficient option ranging from about $150 to $400.
Some natural wood doors can also be very good for the right home. With a nice wooden door, you get a classic look with plenty of benefits. Most good wooden doors will run between $300 and $600.
If you own a luxury home, you will want to make sure you choose a door to match. A wrought iron front door is an excellent choice for a luxury home. These doors are rather expensive, but the last thing you want with a luxury home is a cheap front door.
Why Replace Your Windows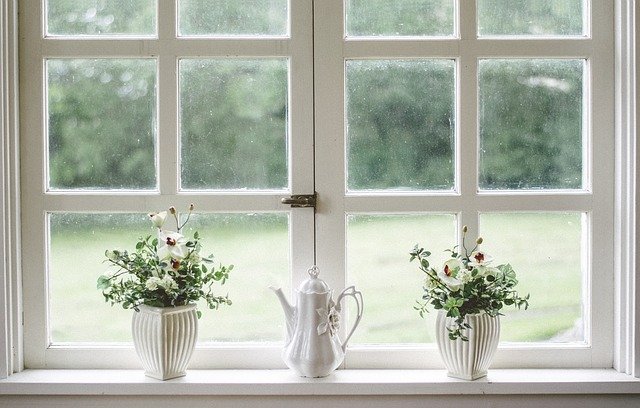 When your windows are old, it will show. Replacing your window adds a feature to your home buyers will love. If they know the windows are old, they will also know it's going to be expensive to replace them.
Replacing windows can run around $15,000 for an average home. You will get most of this back in home value almost immediately. For most homes, you will get more than 70% of the amount you spend back in home value, especially if your current windows are old.
Make sure you choose good Energy Star Windows that match your home well. Good windows can save you money on energy bills, which can be very attractive for buyers.
Adding Curb Appeal with Doors & Windows
One of the main reasons you should consider replacing old doors and windows is the curb appeal. You might think it's what your home offers inside that matter most. While this is true, the first impression starts on the outside.
With high-quality windows and a new front door, you'll be offering a better home for buyers. Even if you're not planning to sell anytime soon, new windows and a new front door can help boost your property's value.
New doors and windows have an impact on how people enjoy the home on the outside and on the inside. They make a big difference for many buyers and your property becomes easier to sell. If your windows are old or your front door is old, get them replaced before listing your home for sale.