Why Are Ranch Homes Still Very Popular?
Posted by Benjamin Ehinger on Tuesday, May 23, 2023 at 12:13 AM
By Benjamin Ehinger / May 23, 2023
Comment
Ranch homes remain highly desirable due to their open floor plan and emphasis on indoor-outdoor living, according to a Google report. Indeed, in 34 states across America, they remain the most prevalent form of home.
Ranch homes are highly desired due to their flexibility and resale value, making them suitable for young families looking for their first home, as well as retirees seeking an easier transition into life after retiring with no stairs.
No Stairs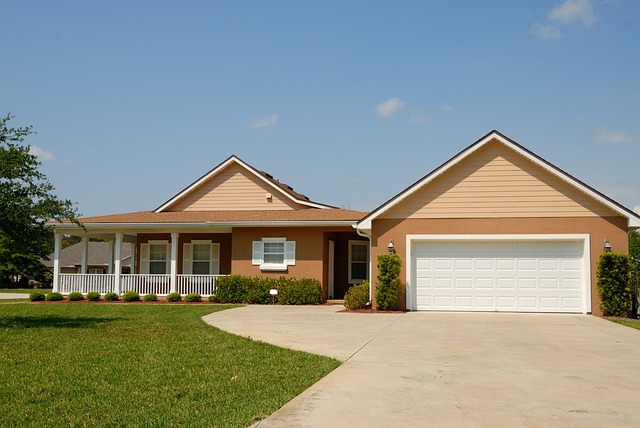 Ranch homes remain incredibly popular with homebuyers looking for single-level living arrangements and are particularly ideal for older adults looking to remain in their forever homes.
Stairs present less risk of injury for children, elderly residents, and those unable to climb them easily due to disabilities that make climbing stairs challenging.
Parents with small children or mobility concerns will appreciate having bedrooms and laundry rooms located on one floor, eliminating the worry that comes from having steps when dressing or changing diapers.
Owners who prefer doing much of their own maintenance will benefit greatly from a single-story design, with only one level to clean - making it much simpler for windows, gutters, and hard-to-reach areas to be taken care of regularly.
Master Bedroom on the Main Floor
Being on one level makes life simpler for homeowners who wish to keep all bedrooms on one floor; there's no need to carry laundry baskets between floors, or transport mattresses and heavy furniture up and down stairs.
Reduces risk of falls for older homeowners living in houses with multiple stairs
Main-floor master bedrooms have become an increasingly popular choice among home buyers, reflecting their desire for homes that accommodate residents at various stages in their lives.
These first-floor masters provide all of the amenities consumers want and are ideal for aging in place. Moving furniture in and out is easier, reducing falls.
Provides More Living Space
For families that need extra living space, ranch houses may be ideal. Their generous living areas can easily accommodate everyone in your household including those who may require disability or elderly support services.
These homes also benefit those with limited mobility by not featuring stairs; therefore, making the property more accessible in case of fire or other emergencies.
Single-level homes make it simpler to maintain exterior maintenance tasks, including gutter cleaning and other tasks that may be more cumbersome for older residents with difficulty ascending and descending stairs. This benefit can especially assist those living alone who might otherwise find it more challenging than expected to access each level of their home independently.
Ranch-style houses feature open floor plans with plenty of room for hosting parties and entertaining guests, including large sliding glass doors opening onto their backyards or patios for outdoor living and dining.
Easier Yard Access
Ranch houses remain incredibly popular choices among Millennials looking for great deals and nostalgic Baby Boomers looking to maintain the home they've lived in for decades without major renovations.
One of the main draws of ranch-style homes is easy access to outdoor living areas found increasingly throughout suburbia; whether a patio, deck, or gazebo. Selecting one with just the right size and shape could save time, money, and strained backs!
Though not for everyone, a great ranch-style home should provide you with peace of mind and happiness for you and your loved ones.
Larger Lot Sizes
Large lots can provide more outdoor living space and privacy buffer from neighbors, room for home or garden expansion, and simplified landscape maintenance.
Ranch homes continue to draw appeal for many reasons, such as being cost-effective in today's real estate market and easy upkeep.
Houses designed specifically to facilitate senior and baby boomer living are also becoming increasingly popular as people look to age in place. Their single-story layout provides easier navigation within their home, as well as helps keep residents active throughout their later years.