Which Plants Work Great for Your Indoor Garden This Winter?
Posted by Benjamin Ehinger on Tuesday, August 31, 2021 at 6:37 PM
By Benjamin Ehinger / August 31, 2021
Comment
Summer is over and you have ripped out the rest of what was left of your outdoor vegetable garden. If you are still yearning for fresh plants throughout the winter then you still have many indoor options.
This also applies to those with little or no yard space for an outdoor garden. As long as you have a window nearby with adequate sunlight and temperature, you can begin your indoor garden planting. Soon you will be able to reap the harvest of fresh vegetables and even some fruits, all from inside your home.
Vegetables feed off a warm environment, planted in a pot or container with good soil and drainage. Too much direct sunlight can burn the plant but the spot also needs to be free of cold drafts or dry fireplaces and heat vents. Your plants will require regular watering and inspection for plant diseases and/or plant destroying insects.
Know the plant that you are planning to grow and accommodate their needs. Pepper plants require a lot of sunlight while herbs and lettuce require less sunlight and can tolerate cooler temps. Consider Grow Lights if your home is lacking natural sunlight. The Grow Lights will also be beneficial to your average house plants.
Here are some ideas of garden indoor-friendly fruits and vegetables to choose to start growing.
Herbs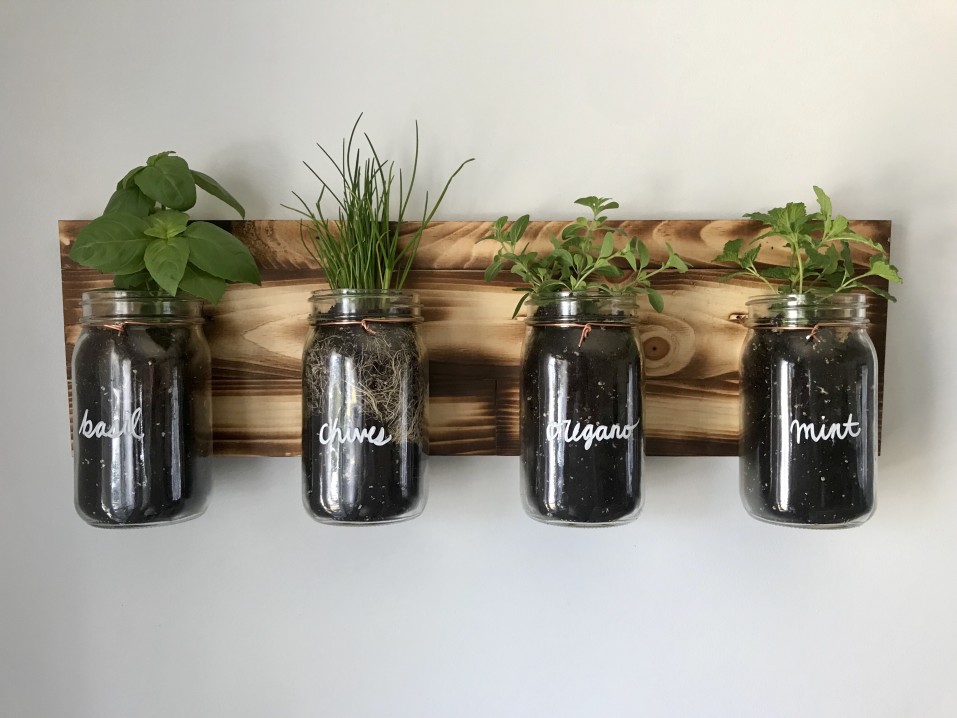 Herbs are by far the most popular grown indoor plant. There are many to choose from and they all will add fresh flavor to your favorite home-cooked meals. Rosemary, Basil, and Sage go well in many dishes and are easy and forgiving to grow.
Tomatoes
Normally you only imagine locally grown tomatoes in the summer months. Alas, done correctly, they can be grown indoors in the winter months. Tomatoes require large pots and lots of sunlight. Dwarf tomato plants will be easier to maintain and support as they are growing indoors.
Scallions
Scallions are fun, cheap, and easy to grow indoors. You can simply save the bottoms with small roots (that you would normally toss in the trash) stick them in a glass of water or generously hydrated soil and they will start regrowing. You can do the same with Leeks and Celery. Regrowing these food scraps is also economical and a good experiment and teaching lesson for your young children.
Peppers
There are many different types of peppers that you can choose to grow such as green, red, banana, jalapeno, and shishitos. They are very similar to the requirements of tomatoes. You will want a well-drained, large pot in a sunny area. Back to the Roots sells a Windowsill Pepper Planter to help with the successful growth of this flavorful vegetable.
Mushrooms
You can learn to grow this popular pizza topping indoors with some research on WikiHow or using a Mushroom Grow Kit purchased from Back to the Roots or Uncommon Goods.
Strawberries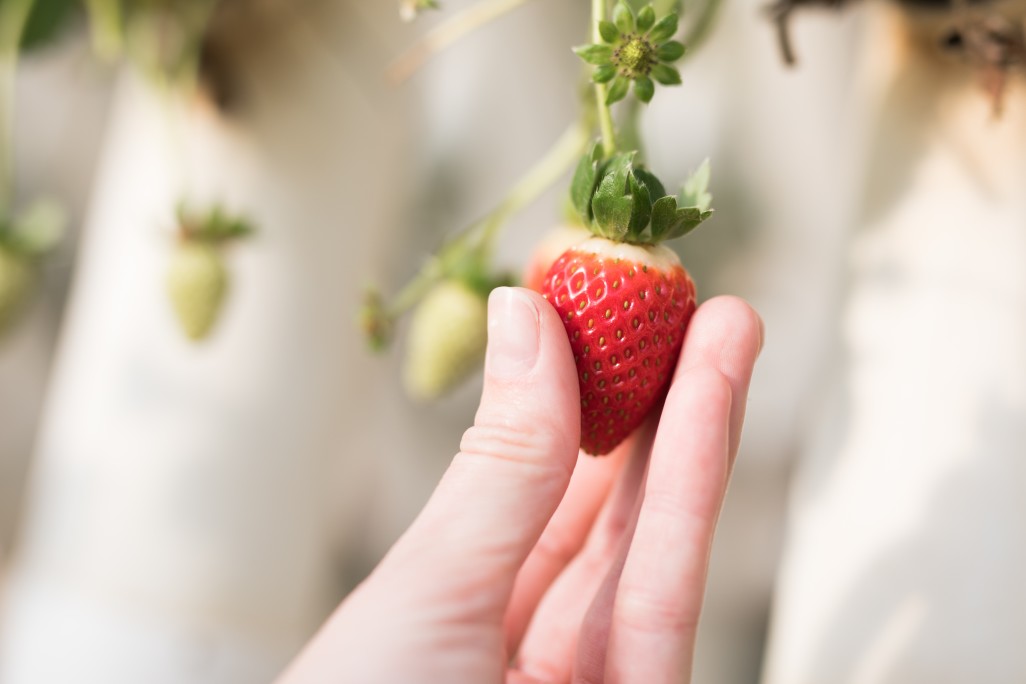 If you think that fresh strawberry shortcake sounds delightful in December, then this can be a reality. Strawberries are dependent on pollination from the bees but with some patience, you can also pollinate your own strawberries. They are easy to plant and grow and will be a sweet addition to your indoor garden.
With some research and patience, you will be able to grow a successful indoor garden with ease.