Which Farmers' Markets Will Be Open in 2022?
Posted by Benjamin Ehinger on Friday, May 27, 2022 at 5:08 PM
By Benjamin Ehinger / May 27, 2022
Comment
It's time to start shopping local and the farmers' markets in Madison are a great way to go. You can find plenty of great produce, local products, and so much more at one of the many area markets. If you're looking for a farmers' market in the Madison area, you should know which ones will be open.
While 2020 and 2021 might not have been perfect, 2022 promises to be a bit better for farmers' markets. There are plenty of options to consider throughout the area. Here are some of the best farmers' markets that will be open this year.
Top Madison Farmers' Markets for 2022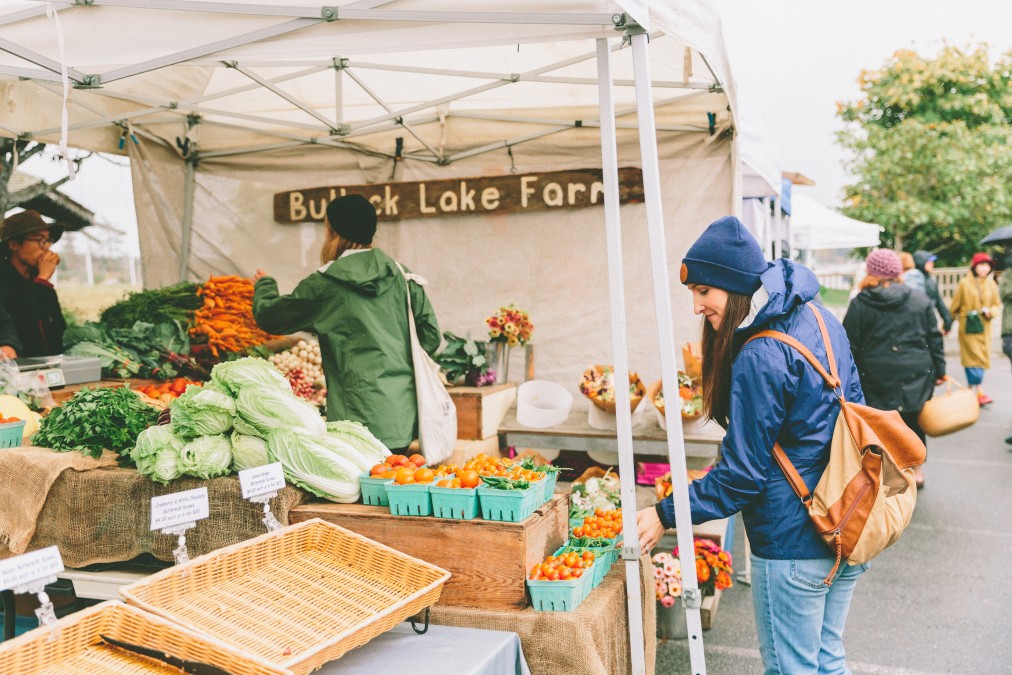 Held from May 1st through October 30th, the Monona Farmers' Market is one of the best in the area. You can enjoy this market every Sunday at Ahuska Park from 8:30am to 12:30pm. It's an open-air market with plenty of local vendors offering baked goods, produce, plants, soaps, popcorn, coffee, and more. There will also be regular food trucks with coffee and other treats available.
Opening on April 16th and remaining open through November 12th, this is one of the best farmers' markets in Madison. It's held at Capitol Square and runs from 7am to 12pm every Saturday.
There will also be a Wednesday market from April 20th to November 2nd at the 200 Block of Martin Luther King, Jr. BLVD. This market will run from 8:30am to 1:45pm.
Another good farmers' market to shop at in the Madison area is the Hilldale Farmers' Market. This market will run from May to October and will be held on Wednesdays and Saturdays. It will be open from 8am to 1pm each day.
This market will offer a variety of vendors with vegetables, fruits, flowers, meat, items for pets, flowers, and so much more. You can bring your dog, as long as they are friendly and remain on a leash. The market is held behind L.L. Bean off Segoe Road.
Found in Fitchburg, this farmers' market will run from May through October. It's a great choice for those that don't wake up early enough or cannot get to the markets only held in the morning. This market will be open from 3pm to 6pm every Thursday. It's located in the Agora Pavilion at 5500 East Cheryl Parkway.
There are other special event dates for this farmer's market, too. The Strawberry Fest is on June 16th and the Kids Fest is on July 21st. You can enjoy the Market Pig Roast on August 189th and the Fall Fest on September 15th, too.
Found near Cannery Square in Sun Prairie, this market will be open from May 7th through October 29th. It's held on Saturdays from 7am to 12pm on Market Street.
If you're close to DeForest, you can attend this market close to Fireman's Park on DeForest Street. It will be held on Tuesdays from 3:30pm to 6:30pm from June through October.
Held at 131 West Richards Road, this market will run from April through October. It's held on Tuesdays from 2pm to 6pm.
There are plenty of great farmers' markets in the Madison area for this year. If you want to support local businesses and farms, this is one of the best ways to do it. When the stores don't have the best options or what you're looking for, the farmers' market will likely offer something great you will be happy with.