Where to go Snowboarding near Madison, WI?
Posted by Benjamin Ehinger on Thursday, November 5, 2020 at 2:48 PM
By Benjamin Ehinger / November 5, 2020
Comment
There are some great parks throughout Wisconsin for snowboarding. Some of the best spots are found not far from Madison.
If you're ready to get out on the snow this year, you need to know where to go. Here are some of the top spots for snowboarding near Madison.
Best 5 Spots for Snowboarding Near Madison
1. Tyrol Basin Ski and Snowboarding Area
Found about a half-hour from Madison, Tyrol Basin is one of the best spots for snowboarding near Madison. IT's a family-friendly spot with lessons for beginners, plenty of options for advanced snowboarders, and more.
Enjoy tree-lined slopes for both skiers and snowboarders here. Tyrol Basin is open seven days a week and they are even open at night. They offer a restaurant, a gift shop, lodging, and so much more.
2. Cascade Mountain
Found a bit further away at about 50 minutes from Madison, Cascade Mountain offers a popular place for snowboarding. With four terrain parks perfect for those looking to enjoy an adventure, this spot is a great option.
They also offer a Cottontail Beginner/Progressive Park, which has smaller jumps and rails for those just learning. If you're more advanced, you can enjoy the Super Park, which has the longest S-rail in America.
3. Christmas Mountain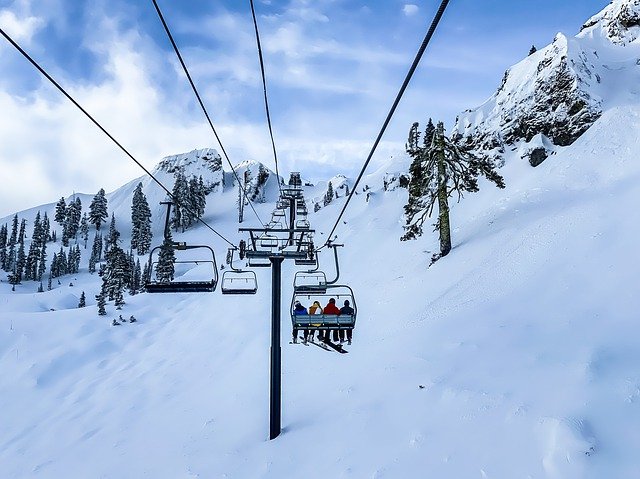 Even the name sounds pretty magical, Christmas Mountain. This spot is found a little over an hour from Madison and offers an excellent option for snowboarding.
Enjoy plenty of winter fun here with 16 well-groomed slopes with two high-speed chair lifts.
4. Granite Peak Ski Area
If you're willing to take a trip a bit further from Madison, the Granite Peak Ski Area welcomes snowboarders. It's found about 2 hours and 20 minutes from Madison, but it's worth the trip.
They offer more than 35 jibs and 15 jumps for all skill levels to enjoy. It's known as Showtime Park and if you want to really become a great snowboarder, this is the place for you.
5. Christie Mountain
While Christie Mountain isn't really found near Madison, it does offer a great place for snowboarding. It's found about 4 hours from Madison in the northern part of Wisconsin past Eau Claire.
If you're looking for a family-friendly option in the Blue Hills region, Christie Mountain is an excellent option. Take a weekend trip or a winter vacation here and enjoy four terrain parks with plenty of activities. They offer a beginner's park, intermediate parks, and Rusty's Revenge, which is the most challenging.
You can even enjoy the Big Air & Rail Jam here, which is held annually.
These are some of the best places to enjoy snowboarding near Madison. You can also join the Wisconsin Hoofers, which is a Ski & Snowboard Club. This club takes weekly trips to Tyrol Basin and even takes trips to other areas in the country.
Whether you want to go with your family or you want to join a club, there are plenty of options for snowboarding near Madison.