Where to Go in Madison for the Perfect Social Media Picture?
Posted by Benjamin Ehinger on Tuesday, May 24, 2022 at 5:03 PM
By Benjamin Ehinger / May 24, 2022
Comment
There are plenty of great spots for a cook social media picture in Madison. If you're looking for the right place for your Instagram picture, Facebook picture, or even a Tik-Tok video, you have lots of options in Madison.
Before you make your decision, let's look at a few of the perfect spots for social media pictures in Madison.
Top Spots for Social Media Pictures in Madison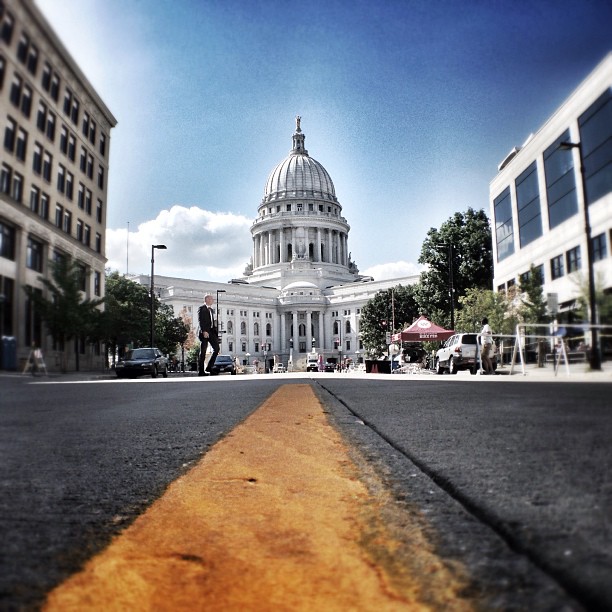 1. Monona Terrace
If you're at an event or just visiting Monona Terrace, you will have a ton of social media picture options. There are some great views from here that can make a great backdrop. Often, art will be on display here, too, which can make for a great picture.
2. Memorial Union Terrace
Another spot for your picture is Memorial Union Terrance. This spot is found on the UW-Madison campus, but it's not just for the students. You can capture a great picture on a summer evening or any time of the day from this spot. It is one of the best places for a sunset picture, too.
3. Wisconsin State Capitol
There are very few spots more iconic than the Wisconsin State Capitol in Madison. Whether you want a picture from the rooftop bar, one from in front of the building, or even one with the skyline, you can get it here. This is one of the best places for your social media picture in Madison.
4. Street Art
Madison is filled with unique neighborhoods full of street art. You will find all types of options throughout the eclectic neighborhoods within the city. Roads Diverge is found at the Rotary Centennial Plaza and offers a great picture opportunity.
You can also find more than 600 murals at the Hilldale Shopping Center, as well. Even the artwork found on Park Street works great for social media pictures.
5. Bucky on Parade
If you want a cool selfie, Bucky on Parade is a great statue to consider. It's found throughout Madison and offers a great picture when you find it. You can find a list of the location for Bucky on Parade here.
6. Olbrich Botanical Gardens
This is one of the top spots for social media pictures in Madison. The Thai Pavilion and Gardens offers a great spot with bamboo plants, but there are also many other great spots throughout the botanical gardens. You're sure to find a great social media picture from this location.
Madison is filled with excellent spots for your social media pictures. Whether you want to enjoy one of the many great attractions or just find a good background for your picture, there are plenty of options.
You can even visit one of the many lakes throughout to get a beautiful picture. It doesn't matter what type of backdrop you want; you can find something that works throughout Madison and the surrounding area. Whether you're an influencer or you just want a few great pictures, Madison has plenty of spots to offer.