Where to Go for St. Patrick's Day in Madison, WI
Posted by Benjamin Ehinger on Thursday, March 11, 2021 at 9:29 PM
By Benjamin Ehinger / March 11, 2021
Comment
Celebrating St. Patrick's Day is still possible in Madison. There are plenty of restaurants serving the traditional corned beef and cabbage, along with several other Irish dishes. Whether you prefer to dine-in or take your order home, you can choose from several great options throughout the Madison area.
Since St. Patrick's Day falls on a Wednesday this year, some locations will provide traditional Irish fare for March 17th and for the weekend following. Others will only provide these dishes for St. Patrick's Day on Wednesday, March 17th. Be sure to check the website or call ahead to ensure you can get the items you prefer.
Giant Jones Brewing Company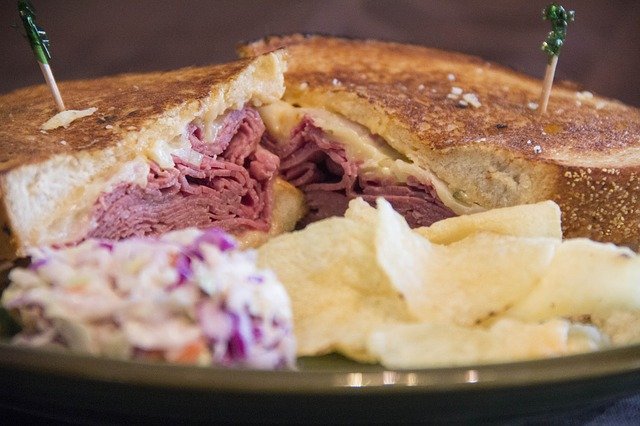 A great spot for celebrating St. Patrick's Day, Giant Jones Brewing Company offers corned beef and cabbage as a to-go dinner with potato chips, potatoes, carrots, and Origin rye bread. You can even add a four-pack of the Irish-style stout from the brewery to go with your meal.
The corned beef and cabbage option is $17 per plate and you can add a four-pack of beer for $24 to your order. The brewery is giving 15% of the proceeds to the Pancreatic Cancer Research Enter, as well.
Ian's Pizza Garver
A unique option working with the Great Lakes Brewing Company, Ian's Pizza is offering their 16" Reuben pizza with a four-pack of Conway Irish Ales or HazeCraft IPAs for St. Patrick's Day. You can enjoy a delicious pizza, along with great beer to celebrate this special day for $30.
They also offer add-ons including a 9-pack of sticks with three sides for $8, a 12-inch Finish at home pizza for $8.50 to $10.50, a dessert package for $10, and even an additional four-pack of Great Lakes beer for $12.
Longtable Beer Cafe
A great spot for Guinness and dinner, Longtable will be providing a corned beef and cabbage dinner special for just $15 per plate. It even comes with a can of Guinness and you can order for carryout or to dine on the patio.
The event on the patio will run from 3pm to 8pm and you can reserve a fire pit table for the event.
Essen Haus
While this might be a German restaurant, they provide one of the best options for St. Patrick's Day in Madison, WI. You can enjoy a menu including corned beef and cabbage, Irish stew, and bread pudding. They even have green beer on tap, along with other drink specials.
Essen Haus is making St. Patrick's Day a longer celebration with their Irish menu available on March 17th, 19th, and 20th. They are only at 25% capacity, but they are offering to-go options and they have plenty of tables available if you want to dine in.
Cafe Hollander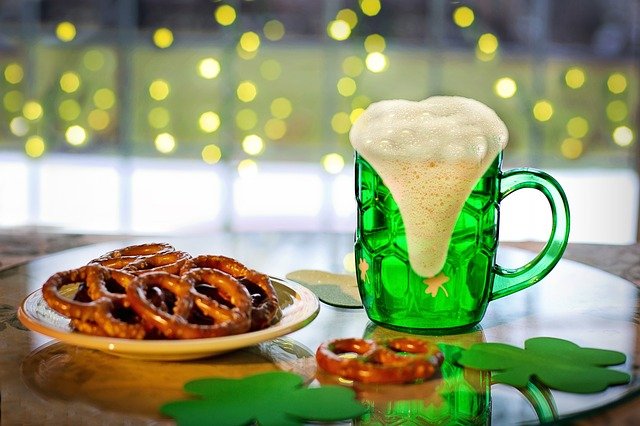 Enjoy a pint in celebrating at Cafe Hollander in Hilldale. They have corned beef and butternut hash on the menu. The corned beef is Guinness braised and they have several other specials for both dine-in and carryout.
You can enjoy brunch, lunch, dinner, and more. The same company also runs Buckatabon Tavern & Supper Club with specials for March 20th, along with Cafe Benelux and Centraal Grand Cafe and Tappery with their own specials for St. Patrick's Day.
There are plenty of places to go or to pick up what you need to enjoy a wonderful St. Patrick's Day celebration. Consider these options for Wednesday or the following weekend, if you're ready to enjoy a safe celebration this year.