What's the Monona Riverfront Redevelopment All About?
Posted by Benjamin Ehinger on Tuesday, November 13, 2018 at 8:20 AM
By Benjamin Ehinger / November 13, 2018
Comment
Found very close to our offices, the Monona Riverfront Redevelopment is a major plan to help make the City of Monona more attractive. This redevelopment started in 2012 and has been underway ever since. Many things have been done to complete the preliminary site work and get the necessary studies done in order to make the plan a reality.
A master development agreement with Galway Companies was signed in August 2017. The company will carry out the development of the area in three phases. This is a $36 million project and it's being referred to as Yahara Commons. Galway Companies is working with McGann Construction and they broke ground on the first phase of the private development known as The Current in March 2018.
Phase 1 - The Current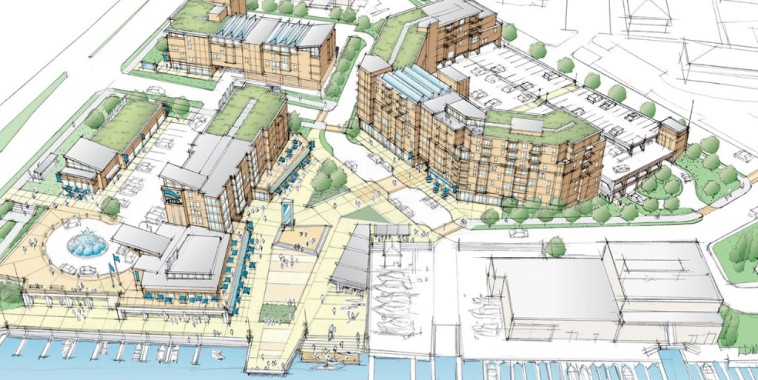 This phase of development will cost about $14 million and include 96 residential rental units. The development will also include about 25,000 square feet of commercial property including office space, retail space, and restaurant space. The Current is expected to open in the summer of 2019.
Phase 2
The second phase of the plan will include 140 to 160 residential units. However, a full and precise plan has not been established for this phase yet.
Phase 3 - Avid Hotel
A 92-room hotel will be created during phase 3. It will be owned by Intercontinental Hotel group and Kinseth Hospitality. The expected opening date for this phase is the summer of 2019.
Along with these three phases, the master plan for the Monona Riverfront includes a few public improvement projects. Metropolitan Lane from Bridge Road will be reconstructed and a new access point will be created on Broadway. About 0.6 acres of space will become a waterfront park, which will be run by the City of Monona Parks Department.
The plans are not complete yet, but the redevelopment is already underway. Plenty of new things are coming to the Monona Riverfront and we are excited to see how the development shapes up. You can follow along and see what's going on with the redevelopment here.