What Type of Events Can You Rent Monona Terrace For?
Posted by Benjamin Ehinger on Wednesday, February 5, 2020 at 6:24 PM
By Benjamin Ehinger / February 5, 2020
Comment
Monona Terrace, a design from Frank Lloyd Wright, has plenty to offer. If you're planning an event in Madison, this may be the perfect venue for you.
Whether you want to hold a convention, meeting, wedding, or another type of event, Monona Terrace likely has space for you. With a multi-level convention center found right on the lake, you can't go wrong when you book Monona Terrace for your next event.
Conventions & Meetings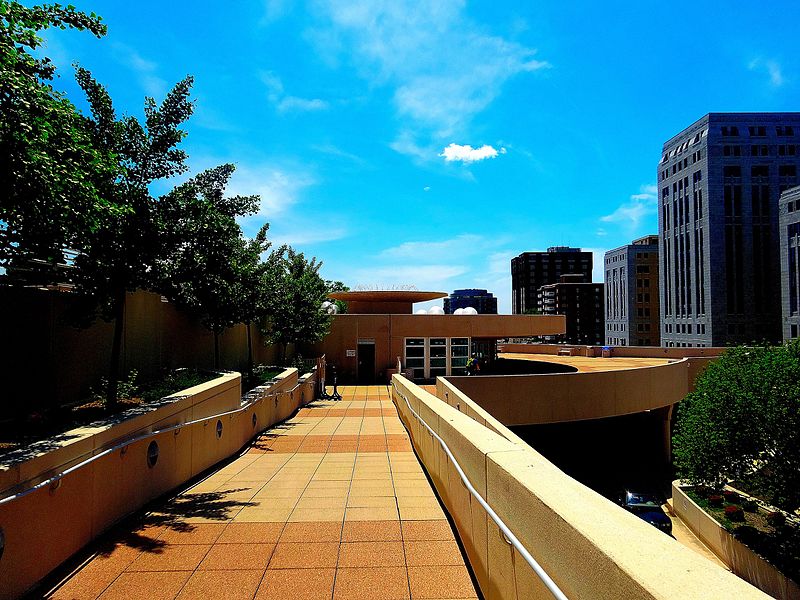 Monona Terrace is designed for conventions and meetings with a 250,000 square-foot convention center. This space offers plenty of beauty and provides flexibility for exhibition space, meetings, and more.
Several amenities are offered for conventions and meetings including:
Wi-Fi Access
Food and Beverage Services
Security
ATM Machine
Concessions
Plenty of Restrooms on All Levels
Baby Changing Facilities
Audiovisual and Sound Services
And More!
Whether you want to hold a large trade show or a corporate meeting, Monona Terrace offers one of the most beautiful and accommodating facilities in the Midwest.
Weddings
Maybe you're searching for the perfect wedding venue and you just cannot find the right spot. Monona Terrace combines natural beauty with architectural excellence to create a wedding venue unlike any other.
The panoramic views of the lake provide the perfect backdrop for wedding pictures, while the indoor space can accommodate wedding receptions of all sizes.
When you book your wedding with Monona Terrace, you'll have a dedicated Event Coordinator to help create your special day. They will help you choose the right room for the reception, the perfect catering menu, and so much more.
With rooms for parties a small as 40 and as large as 1,000, Monona Terrace offers one of the best choices for your wedding in Madison, Wisconsin.
Special Occasions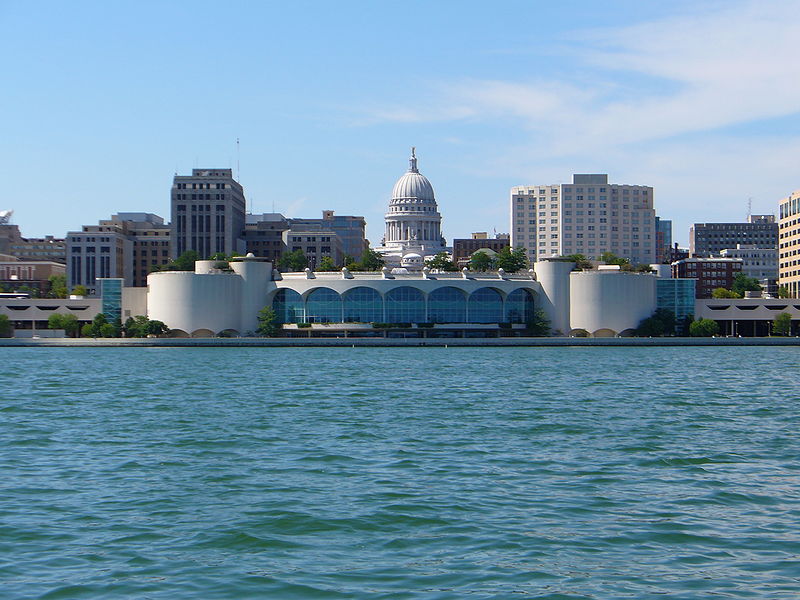 From anniversary parties to family reunions, Monona Terrace offers the perfect venue for your next event. Whether you have hundreds of relatives coming in from out of town or you just want to throw an amazing party, you'll find the right accommodations at Monona Terrace.
The beautiful setting paired with incredible architecture will impress our guests as they arrive for the event. With a dedicated Event Coordinator, you'll be able to choose the right catering options, decor, and floor plan to make everybody feel welcome.
Whether you're celebrating a Quinceanera or a 50th Wedding Anniversary, booking Monona Terrace is the first step to ensuring our event is absolutely amazing. With the help of a full-service staff, you'll be able to customize your event to look, feel, taste, and even smell just as you prefer.
Many events are held at Monona Terrace every single year. Large corporate events, beautiful weddings, and even simple fitness classes all find their way into this incredible venue.
If you live in Madison, WI or the city makes for a great central location for your event, booking Monona Terrace will certainly make your event special. The beautiful views of the lake and the famous architecture of the building from Frank Lloyd Wright make Monona Terrace an exquisite choice for your next event.