We Won The Best of Monona for 2021
Posted by Benjamin Ehinger on Tuesday, June 29, 2021 at 4:59 PM
By Benjamin Ehinger / June 29, 2021
Comment
At Josh Lavik & Associates, we would like to thank the great community of Monona for another Best of Monona award. We have been named Best Real Estate Agent for 2021 and we are honored. Our team works hard to make sure our clients are thrilled with the service we provide.
What is the Best of Monona?
The Best of Monona is a special supplement put out by The Herald-Independent. It's a readers survey asking readers to take a survey and choose their top choices in many different categories. These categories include food, professional services, and many more.
When a business is chosen as the Best of Monona, it's done by the people of Monona. This is a great honor and one we, at Josh Lavik & Associates, are very pleased to accept. Thank you to all that took the survey and thank you to our loyal clients in Monona, Wisconsin.
Best Real Estate Agent - Chosen by the Readers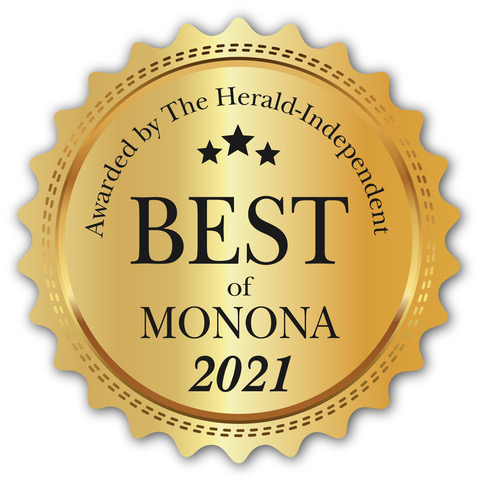 At Josh Lavik & Associates, we were chosen as the Best of Monona for the real estate agent category again. We work hard to show appreciation to the Monona area and we love being a part of the community. Our values of giving back to the community and helping those with their real estate needs drive us to perform better each and every day. You can find our listing in The Best of Monona here.
Who Else Won the Best of Monona?
Many other businesses in Monona were given the award as the Best of Monona for their category. Some of the other businesses earning this honor include:
The Cozy Home - Best Home Decor
Harker Heating and Cooling - Best Heating & A/C Company
Lichtfeld Plumbing - Best Plumbing Service
W.E. Davies & Sons Remodeling - Best Builder/Home Improvement
Klinke Cleaners - Best Dry Cleaner
Tully's II -Best Restaurant, Best Salad Bar, Best Soup, Best Waitstaff, Best Lunch, and more
Salvatore's Tomato Pies - Best Pizza
Best Hamburger - Mr. Brews Taphouse
Java Cat - Best Coffee
Buck & Honey's - Best Dinner
Monona Youth Dream Park - Best Thing for Kids to Do in Monona
Anytime Fitness - Best Place to Exercise
Many others were given this great honor for several other categories, as well. It's an honor to know the readers of The Herald-Independent chose us to represent the category of real estate agent. We will continue to work hard and hope to earn the Best of Monona again for 2022.
Past Best of Monona awards we have won include 2020 and 2019, as well.