Upcoming Event: Shine On Madison
Posted by Benjamin Ehinger on Friday, October 7, 2022 at 8:21 PM
By Benjamin Ehinger / October 7, 2022
Comment
If you're looking for plenty of fun to enjoy throughout this upcoming holiday season, you want to check out Shine On Madison. This is one of the most impressive and fun events in the area. It will be put on by Madison's Central Business Improvement District (BID).
This event will continue in 2022 as a six-week community event. It started in 2017 to gain more visibility for downtown businesses. The event will include a seasonal lighting ceremony, a winter market, and more!
The Seasonal Lighting Celebration
Held on November 19th at 6pm. The Seasonal Lighting Celebration will include Santa & Mrs. Claus. This event will be held where Capitol Square meets State Street. At 6:08pm, the lights will all be turned on for all to enjoy. there will be plenty of other surprises and fun to enjoy throughout the event, too.
There will be music, but the actual musical performances have yet to be announced. Some of the participating businesses have also not been announced yet.
Winter Madison Night Market
Many vendors will have handmade products, artisan gifts, games, prepackaged foods, local art, and more for purchase at the night market as a part of this event. The 100 block of State Street will come to life with this market running from 4pm to 8pm on November 19th. Special visiting food carts, local area restaurants, and local retailers will also be open to offer food and warm drinks.
The Holiday Open House Event
Along with the Shine On Madison event, there will be a downtown Holiday Open House Event. This event will be held from November 25th to 27th from 9am to 4pm each day. It will all happen on State Street and Capitol Square with many downtown businesses participating.
There will be special events throughout the open house, too. Cole Brandt, Angela Puerta Band, and Raising Red will provide music at Top of the State.
Along with these musical acts, there will be Downtown Holiday Carolers on December 4th, 11th, and 18th from 11am to 3pm, except on December 11th, the event will be from 1pm to 3pm.
Shine On Madison Seasonal Lights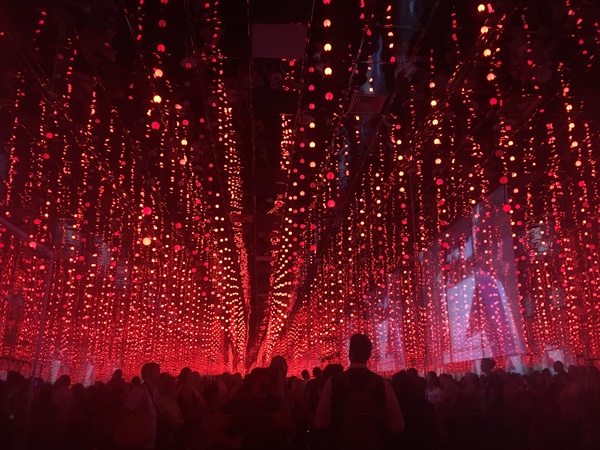 The seasonal lights will be up from November 19th through January 10th. These special lights include more than 100 snowflake poles, seasonal planters, and many other new lights for this year. You can bring the entire family and enjoy plenty of beautiful Christmas lights for the season.
There is no cost to enjoy the Shine On Madison events. You can find great gifts at the Winter Madison Night Market. Whether you want to head downtown to enjoy the lights, the lighting ceremony, or just for some shopping, this is a great time of year to enjoy Downtown Madison.
You will be able to find a map for the Shine On Madison Display and Community Planters starting November 19th. This map will show you where to go, so you can enjoy everything this Downtown Madison event has to offer throughout the Christmas season. Check the official website for the map when it's released.