Upcoming Event: Miracle On King Street
Posted by Benjamin Ehinger on Friday, October 21, 2022 at 3:52 PM
By Benjamin Ehinger / October 21, 2022
Comment
If you're looking for a cozy winter event to enjoy, this is the one for you. Miracle on King Street will run from November 21st to December 24th. It will be filled with holiday-themed cocktails and food, plenty of lights, incredible decorations, and more.
This Christmas event will provide all kinds of fun at Lucille with a soundtrack to match the vibe. It's a great spot to go out for a date or to gather with friends or family for an excellent holiday experience.
You can enjoy happy hour at Lucille throughout this event from 3pm to 6pm. It will also go on all day on Tuesdays. There will also be a weekend brunch and a late-night menu for the weekends.
What to Expect During Miracle On King Street
You can expect plenty of delicious cocktails, decor, music, and more. This is a very cozy type of event with plenty to enjoy and do.
Happy hour will be from 3pm to 6pm every day and all day on Tuesdays
You can enjoy dinner from 3pm to 10pm during the week and from 2pm to 10pm on weekends.
Lunch will be offered from 11am to 3pm on Thursday and Friday.
You can even enjoy a Weekend Brunch from 11am to 2pm on Saturday and Sunday.
If you prefer late-night fun, you will enjoy an extra hour Sunday through Thursday and the event runs to 1am Friday and Saturday.
Lucille is located at 101 King Street in Madison. You can enjoy the Miracle On King Street event throughout the entire holiday season with plenty of fun, food, and drinks.
About Lucille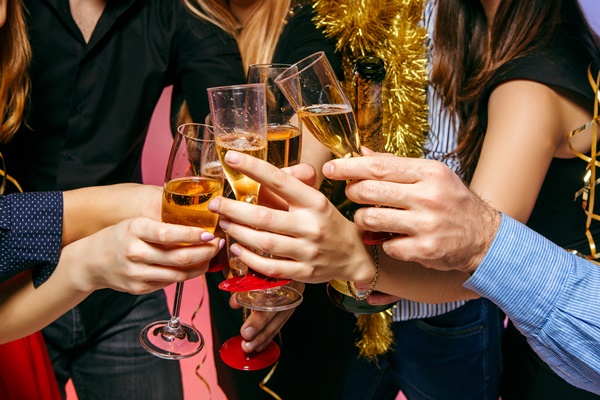 This tri-level building offers fresh cocktails, incredible pizza, craft beer, and shared platters. It's located in a historic building and has become a historic culinary and entertainment center. Lucille is a part of the First Settlement District in Madison.
With locally-sourced menu items, wood-fired pizza, and plenty to enjoy, this is a great place to go for a date or a night out with friends.
Lucille is all about celebrating, gathering, and treating. They love hospitality and taking care of the people that walk through the door.
What's on the Menu?
Some of the things you will find on the menu at Lucille include:
Cedar Grove Cheese Curds
Empanada
Mushroom Tostada
Firecracker Shrimp Cocktail
Wood-Fired Pizzas
Steel Pan Pizzas
Steel Pan Nachos
Spicy Caesar Verde
Bodega Bowl
Quesa Birria Tacos
And More!
You can even find several delicious desserts on the menu, along with plenty of other options.
With 20 beers on tap, plenty of craft cans, and even some heritage cans, you will find all types of great beer to choose from here. Plus, Lucille offers New Generation Wines, Cocktail Kits, and even Freespirited drinks for those that don't drink alcohol. The star of the bar will be one of the fresh culinary cocktails, however.
While Lucille is great without the Miracle On King Street event, it becomes alive with this event. If you're looking for a cozy place to enjoy during the holidays in Madison, this is the place for you.