Upcoming Event: Middleton Good Neighbor Festival
Posted by Benjamin Ehinger on Tuesday, July 5, 2022 at 4:21 PM
By Benjamin Ehinger / July 5, 2022
Comment
A fun event coming up at the end of August in Middleton is the Middleton Good Neighbor Festival. This family-friendly event will be held at Firemen's Park. It will provide plenty of fun with rides, games, food, and a craft fair.
From August 26th to 28th, this festival will provide area families with a ton of fun. The theme this year is The Sky is the Limit and the event is presented by Willy Street Co-op. There will be a Parade, a Kiddie Parade, and a 5K Run Walk, too.
The Music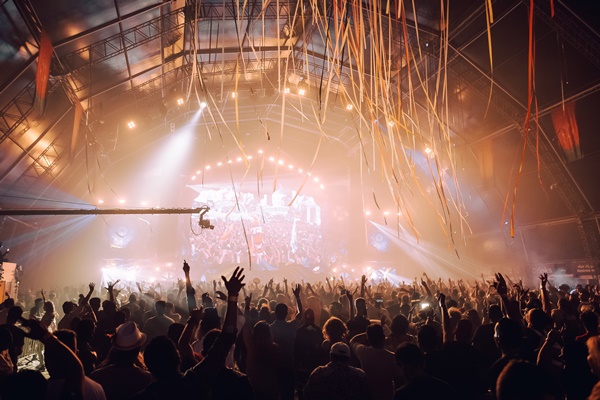 The Middleton Good Neighbor Festival will have tons of music for everybody to enjoy. The music lineup will include:
The LoveMonkeys - Friday, August 26th from 7:30pm to 11:30pm.
The Evan Reilly Band - Saturday, August 27th from 10:30am to 1:30pm
Beth Kille Band - Saturday, August 27th from 2:30pm to 6:30pm
Madison Country - Saturday, August 27th from 7:30pm to 10:30pm
The Red Hot Horn Dowgs - Sunday, August 28th from 1:30pm to 5:30pm
You can enjoy a wide variety of music throughout the entire festival.
Fun Things to Do
At the Middleton Good Neighbor Festival, you will have plenty of fun things to do. There is a full line up of fun including:
A Carnival from the VFW Auxiliary - enjoy plenty of different rides and the midway full of games.
Bingo from the Madison West Towne Middleton Rotary - There will be a bingo tent and the schedule will be released closer to the event.
Movie Nights from Infinity Martial Arts - An interactive martial arts demonstration will kick off things with movies starting at 7pm on Friday and Saturday.
A Kiddie Parade from Everlight Solar - A unique kiddie parade with decorated bikes, wagons, and strollers.
A 5K Run Walk from Monona Bank - run or walk on August 27th for charity.
An Entertainment Pavilion from Madison Top - Entertainment will be announced closer to the event.
Parade - The parade will be held at noon on Sunday and will provide plenty of floats and fun.
All of these fun things to do will be available throughout the entire festival.
The Food
Of course, the Middleton Good Neighbor Festival cannot be complete without the right food. There are plenty of food options with a menu full of great choices, such as:
Hamburgers
Hot Dogs
Brats
Italian Beef
Grilled cheese
Cheese Curds
Sweet Corn
Pizza
Corn Dogs
French Fries
Asian Fusion
Ice Cream
Cotton Candy
Funnel Cakes
Caramel Corn
And More!
There will be plenty of food to enjoy throughout the entire event.
Festival Cost & Tickets
There is no cost to get into the event. However, if you want to enjoy rides, food, games, or some of the other attractions, they will come with a cost.
You can get an unlimited ride wristband for the carnival and midway.
The 5K Run Walk will cost $35 to run or $30 to walk and $20 for kids 12 and under.
All proceeds help to support local nonprofit organizations. If you're looking for something fun to do in the Middleton area at the end of August, the Good Neighbor Festival is the right event for you.