Upcoming Event: Flannel Fest 2022
Posted by Benjamin Ehinger on Tuesday, October 4, 2022 at 8:08 PM
By Benjamin Ehinger / October 4, 2022
Comment
Are you looking for something fun to do in early November? Flannel Fest 2022 is coming to Appleton and Fitchburg. This popular event will be plenty of fun and all the proceed will benefit the Keep Wisconsin Warm/Cool Fund.
What is Flannel Fest?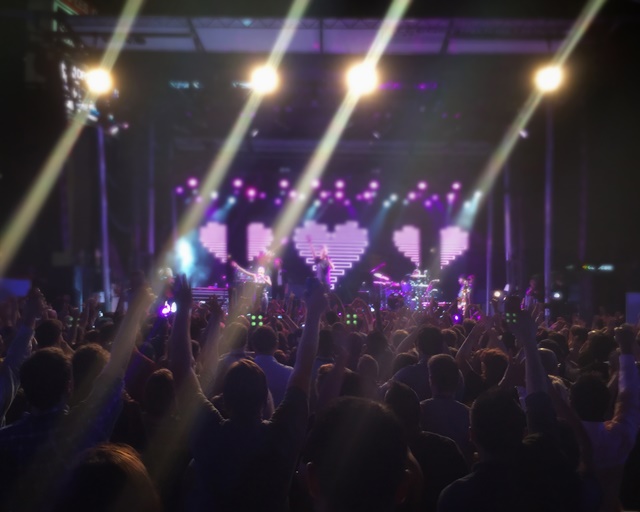 Flannel Fest is a musical event featuring some great musicians. It's a charity event that helps to raise money for the Keep Wisconsin Warm/Cool Fund. The event has been going on for eight years and provides plenty of fun. It's supported by very generous sponsors, matching grants, and ticket sales.
What is the Keep Wisconsin Warm/Cool Fund?
The Keep Wisconsin Warm/Cool Fund is a fund used to help those in the community from having their heat and power turned off. When a family is in crisis and struggling, this fund can step in and help keep the air conditioning or heat on.
With record increases in energy costs already happening, this fund helps those on a fixed income or with a low income keep the power on. The organization was started in 1996 and has helped more than 130,000 households throughout the years with more than $38 million. About 90% of every dollar donated to the fund will actually go to helping people in need.
Event Partners
The Flannel Fest event has many helpful partners that make the event successful. H eat for Hearos, Festival Foods, Mile of Music, Stoughton Collison Center, BetterLife, Niemuth's Southside Market, and Absolute Audio are all partners for this fun event.
The Music
Flannel Fest is all about music. It's a music festival that helps to raise money from sponsors, partners, and ticket sales. There will be five different musical acts taking the stage this year:
The 4onthefloor from Minneapolis, MN
The Mascot Theory from Madison, WI
Beth Kille Band from Madison, WI
Bascom Hill from Madison, WI
Natural Satellite from Menasha, WI
All five acts will perform in Appleton on November 4th and again in Madison on November 5th.
Appleton, WI Flannel Fest Event
Known as Flannel Fest North, the event held in Appleton will be at the Gibson Music Hall. This specific event will provide both general and VIP tickets for purchase. a VIP ticket will come with a t-shirt and a poster.
Along with music from 6pm to 11:30pm, there will be food available for purchase. You can find out more about this specific Flannel Fest event on the Facebook Event Page.
Fitchburg, WI Flannel Fest
Considered to be Flannel Fest South, this event will be held at Funk's Pub in Fitchburg, WI. Just like the other Flannel Fest, this event will include general and VIP tickets with a t-shirt and poster for the VIP tickets. It will also run from 6pm to 11:30pm.
Find out more about Flannel Fest South by visiting the Facebook Event Page.
Tickets
There are two types of tickets for both events: General Admission and VIP. The VIP tickets come with a poster and t-shirt.
General admission tickets are $22.69 after the service fee. You can get a VIP ticket for $38.59 after the service fee.