Upcoming Event: Downtown Madison Family Halloween
Posted by Benjamin Ehinger on Friday, September 16, 2022 at 3:20 PM
By Benjamin Ehinger / September 16, 2022
Comment
While the actual activities and fun for the Downtown Madison Family Halloween have yet to be announced, it will be held this year on October 26th from 3pm to 6pm. This event will be held at State Street and Capital Square to provide family fun for kids 12 and under.
The last time this event was held was in 2019. We can look at that event offers to get a sense of what to expect for the 2022 Downtown Madison Family Halloween event.
What to Expect This Year
You can expect all kinds of fun with Halloween photos, hay rides around Capitol Square, crafts and arts projects, trick or treating, stories, songs, and much more. Many businesses will participate in this event by handing out candy to trick-or-treaters. All the activities will happen between 3pm and 6pm with so much to enjoy.
There will likely be free face painting and many other things for the family to enjoy at different businesses. Let's look at what the 2019 event offered to get an idea of what to expect.
2019 Downtown Madison Family Halloween Event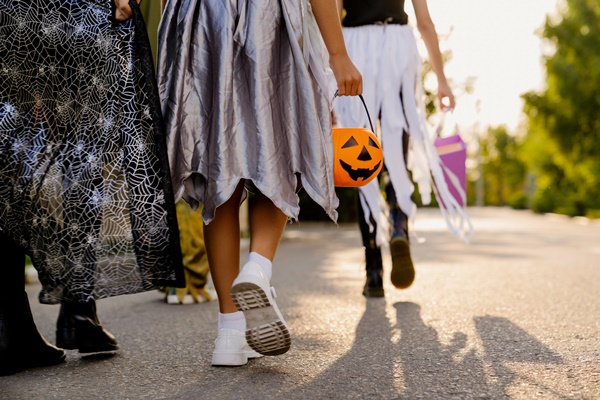 In 2019, free face painting was held at Artist & Craftsman Supply on Gorham Street. You could also trick-or-treat at over 70 different locations.
Boulder's Climbing Gym on Carrol Street offers free climbing fun for anybody that wanted to give it a try. The Downtown Madison Visitors Center has a special appearance from Bucky Badger and there were treats from the UW Campus and Visitor Relations, as well.
Some of the other things families enjoyed at the event in 2019 included:
There was all kinds of fun in 2019 and we can expect plenty of the same fun to be offered in 2022, too.
The candy partner from 2019 was It'Sugar and there were plenty of stops for children to enjoy throughout the event. Going home with a bag of candy was pretty easy in 2019 and it will likely be pretty easy again this year.
The 2022 Downtown Madison Family Halloween is presented by the Madison Central Business Improvement District. It's a free event for the entire family from 3pm to 6pm on October 26th.
While the full details of this Halloween event in Madison have yet to be released, expect a similar experience to the 2019 event. However, there may be some new businesses offering something fun and you might be able to enjoy something a bit different, as the details come in for the event. Check the Downtown Madison website before heading out for the event for full details when they are released.