Types of Tours Offered at Monona Terrace
Posted by Benjamin Ehinger on Tuesday, September 28, 2021 at 10:05 PM
By Benjamin Ehinger / September 28, 2021
Comment
The Monona Terrace offers many different types of tours. They are provided for different groups and different people. If you're interested in Monona Terrace tours, keep on reading.
Public Tours at Monona Terrace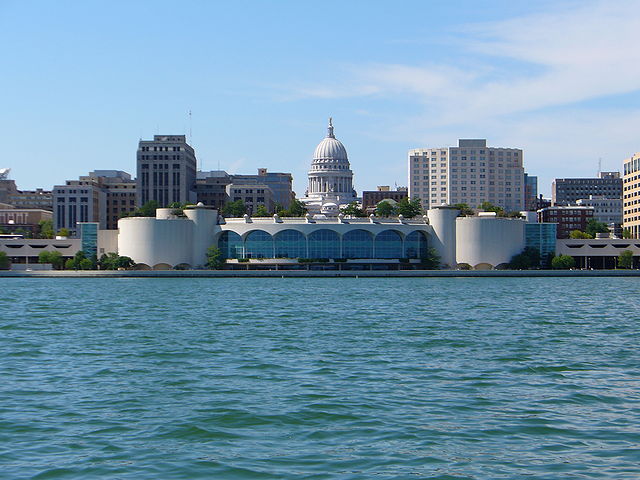 By Emery - Own work, CC BY-SA 2.5
You can enjoy a tour and learn all about the history of Frank Lloyd Wright. It's a tour that takes about an hour to complete and it's guided. This tour will take you through some of the trademarks of Wright including the dramatic open spaces, the views of Lake Monona, and the geometric forms.
If you're interested in this type of tour, the cost is $5 per adult, $3 per student age 5 to 17, and free for children ages 4 and under. This tour is held at 1pm on Thursdays, Fridays, and Saturdays. There will be no tours on November 26th and 27t, December 24th, and 25th, and January 1st.
Inspired By Wright
Another tour you can enjoy is called the Inspired By Wright tour. This is a tour looking at the design of the Monona Terrace Community and Convention Center. You will get to look closer at the underlying forms of nature and geometric shapes used within the structure. This tour will also allow you to create your own Wright-inspired glass art.
The tour is held about once a month with upcoming dates of October 16th and November 13th. It's a two-hour tour from 10am to 12pm. The cost is $30 and the tour is for adults and children 12 and up.
Adult Group Tours
Along with the tours above, if you have a group of 10 or more adults, you can schedule an advanced reservation. There are a few tours you can take as an adult group.
The architecture tour, which is docent-led, is one option. This will go through the 60-7ear story of Frank Lloyd Wright and the design of the Monona Terrace.
You can also choose The Wine & Cheese Tour or The Bubbly Tour if you have a group of 25 or more. These are 45-minute tours with a reception, which will feature wine and cheese or champagne and gourmet cupcakes.
Zoom Student Presentations
If you want to educate your students about Monona Terrace, you can with a live Zoom presentation for your classroom. The lesson will be conducted by the staff of the Monona Terrace. This presentation will include a closer look at the architecture used by Frank Lloyd Wright.
It will be a slideshow with information about Wright and his architecture. The program is free for grades 3 to 12.
If you have a group of adults that is interested in the Zoom presentation, there is an option, as well. It's a free, 45-minute option with a Q&A session for participants.
Along with this student presentation, there are student tours available for 7 years of age and older. These tours can be set up on a case-by-case basis with the Monona Terrace.
There are several Monona Terrace tours you can enjoy. These tours offer plenty for those looking for an education about the facility and Frank Lloyd Wright.
Featured Image Attribution: By Nomadseifer - Own work, CC BY-SA 3.0