Top Tips for Shoveling Snow this Winter in Madison
Posted by Benjamin Ehinger on Tuesday, October 11, 2022 at 8:29 PM
By Benjamin Ehinger / October 11, 2022
Comment
It's about that time of year again in Madison. Winter is coming and it will bring plenty of snow with it this year. Many weather forecasters, such as Ryan Hall Ya'll on YouTube are predicting heavy snowfall for this year's winter.
With that said, it's time to consider what you might need and how you will go about shoveling snow this winter in Madison. Let's look at a few tips you can use to make shoveling easier.
7 Tips to Help you Shovel Snow in Madison this Year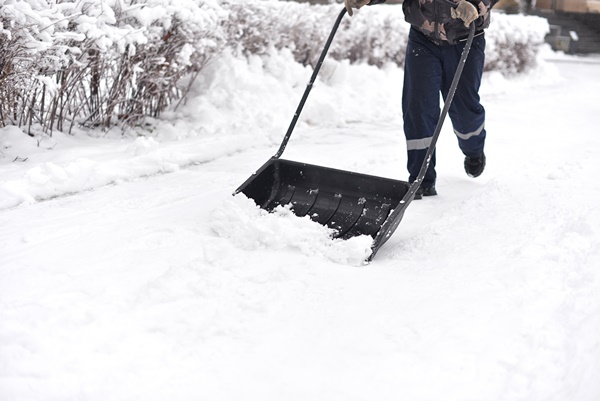 1. Have a Plan
Before the snow starts to fall, make sure you have a plan for getting rid of it. Maybe you prefer to hire a company to do it for you or you need to make sure you have the right equipment. Create a plan, get the right de-icers, make sure you have plenty of rock salt, and think about what else you might need for your plan.
2. Make Sure You Have the Right Clothing
There is nothing worse than shoveling snow while you are cold. It's best to make sure you're prepared with the right type of clothing for the outdoor cold when you're shoveling snow. Some of the things you might want include:
Gloves
Snow pants
Waterproof boots
Good socks
Head/face covers
Scarves
Winter coat
It's best to have waterproof clothing and books for shoveling snow. You also want to make sure you dress in layers for this task.
3. Get the Right Tools
Before the snow comes down, you need to have the tools necessary to remove it from your driveway and walkway. If you wait too long, it might be hard to find a snow shovel or you might not have very many choices. Get the right snow shovel, snow blower, and other items you need before winter arrives.
4. Use a Good Shoveling Stance
When shoveling snow, make sure you use a stance where you lift with your knees. this will take the pressure off your back and help you avoid injury. You also need to be careful of ice when you're shoveling.
5. Pace Yourself
If you try to shovel your driveway as fast as you can, it could cause issues. Instead, you want to take your time and do it at a pace you can handle. Don't overdo it, as it can take a toll on you with it being so cold outside.
6. Don't Wait for Packed Snow
Snow is easier to shovel when it's light and fluffy. you want to find a break from it coming down and get out and remove it, as you can. It will be easier to remove a few inches at a time than a larger amount.
7. Consider a Snow Removal Company
If you don't have the time or ability to shovel the driveway and walkways yourself, hire a snow removal company. this can be a great way to have the snow removed without worry.
There are many things to consider when shoveling snow in Madison this winter. Use these tips and figure out the best plan for your specific needs.