Top Spots Near Madison for Fall Colors
Posted by Benjamin Ehinger on Friday, September 9, 2022 at 3:07 PM
By Benjamin Ehinger / September 9, 2022
Comment
Fall colors are very popular. When you want to see the best fall colors in Madison, you need to know where to go. There are plenty of places very close to Madison and some a bit further away that you can check out for excellent fall colors.
If you're trying to check out the many fall colors throughout the area, there are some good places to go. Start with the Fall Color Report to make sure you're heading out at the right time of the year. Then, check out one of these top spots below.
Top Fall Color Spots Near Madison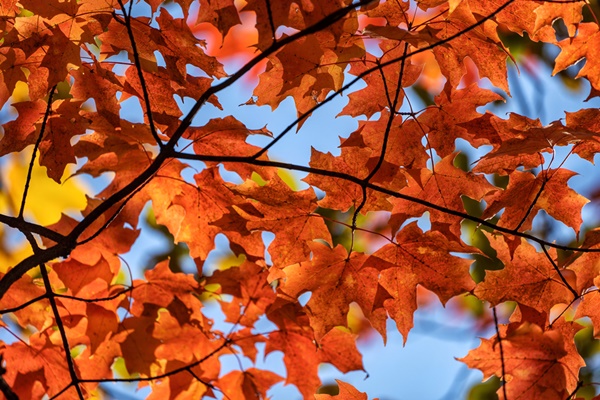 1. Tenney Park
There are some very beautiful scenes you can snap with your camera or just enjoy at Tenney Park in the fall. This is a part of the Yahara River Area and offers some amazing fall colors to take in.
2. UW-Madison Arboretum
Of course, one of the top spots to see fall colors is the Arboretum. You can find a beautiful spot to sit and enjoy the colors or snap some photos throughout the park. There are plenty of paths for walking and you will find all types of colors to enjoy throughout the fall.
3. Warner Park
Some vibrant fall colors can be found at Warner Park. It's a spot that many enjoy throughout the summer, but the fall is a great time to visit, too.
4. Pheasant Branch Conservancy
Found a bit further away from Madison than some of the spots on the list, this is a good spot to enjoy fall colors. You can enjoy the walking paths and the many trees as the leaves change here.
5. Devil's Lake
Enjoy the many beautiful colors along with the lake here. It's a great spot for all types of nature and becomes rather popular when it's time for the leaves to change in the fall.
6. Blue Mound State Park
Bring the entire family, walk your dog, or just head to this park by yourself for some incredible fall colors. It's a great spot if you want to snap some photos of the family or just enjoy looking out at the colors of fall.
7. Holy Wisdom Monastery
A hidden gem of a spot, this is a great place to enjoy beautiful fall colors. The leave will change and provide some incredible views throughout the Monastery grounds.
8. Gibraltar Rock State Natural Area
It's beautiful in the summer, but come fall, the colors change and you can enjoy some incredible views at this natural area. Hike up to the right lookout spot and you'll be able to check out all the great fall colors within the area.
Madison is filled with great places to check out the leaves changing and enjoy amazing views. When you want to go for a hike, take some natural pictures, get some beautiful family pictures, or just relax surrounded by beauty, these are some of the top spots in Madison for fall colors.