Top Spots in Madison to Try a New Cocktail
Posted by Benjamin Ehinger on Friday, December 10, 2021 at 7:01 PM
By Benjamin Ehinger / December 10, 2021
Comment
One positive gain from the pandemic has been the increase in outdoor dining options while enjoying your favorite cocktail. Madison businesses ask for your patience and understanding during this time of training new staff members and/or being short-staffed in general. They are working hard to make your experience as good as it can be.
There are many options in the Madison area but here are some of the top local spots.
MERCHANT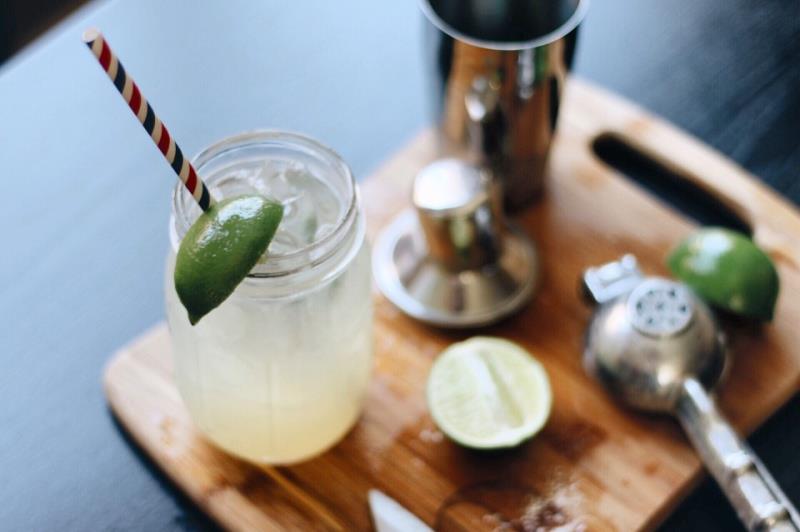 Not only do they have an artsy and folksy indoor vibe but they also offer patio tables spilling out to Pinckney Street. Mood lighting creates a cozy atmosphere with and firepits and heaters for cooler temperatures. Signature drinks that you should try are:
The Valkyrie (reposado tequila, angostura bitters, lime, lemon).
The Regret (gin or vodka, fresh lime juice, demerara, rosemary).
White Negroni (gin, Italicus Rosolio Di Bergamotto liqueur, Iris Vermouth Blanco, and Dolin dry vermouth),
Please note that the Merchant is closed for renovations through the end of 2021.
WOLLERSHEIM WINERY & DISTILLERY
Wollersheim is a Wisconsin classic and known for its award-winning wine. They have expanded cocktail choices by adding a Distillery to their business. Wine and spirit tasting is available at this beautiful property. Be sure to give these two drinks a try:
Apples & Cream (apple Brandy, tart cherry Grenadine, and cream soda).
Gold Standard (Bottled-in-Bond Bourbon, cinnamon cider syrup, Jamaican #1 bittercube, and black walnut bitters).
CAFE HOLLANDER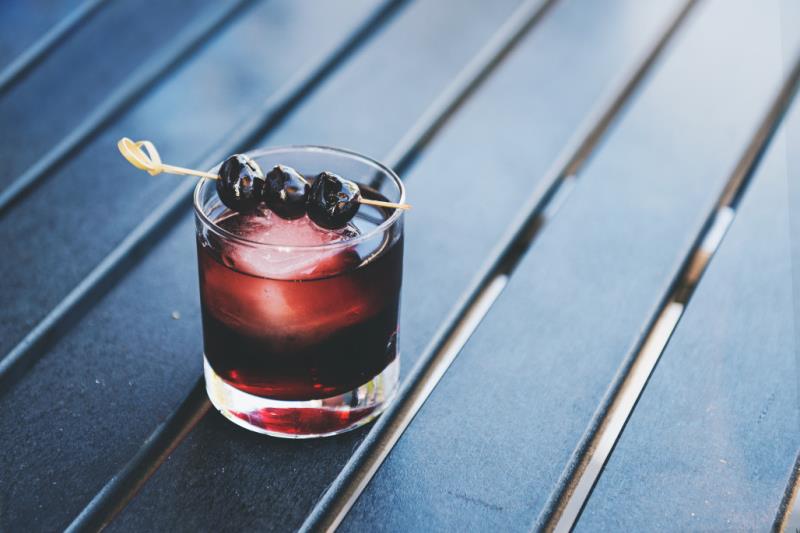 There are five locations of Cafe Hollander throughout the state and is a Wisconsin favorite. At the Hilldale location, garage-style doors open to a large patio with outdoor seating. Their signature drink is the Hollander's Berried Treasure and they have also put their own spin on the popular Wisconsin Old Fashion:
Hollander's Berried Treasure (bubbly and fruity, made with Citroen, elderflower and strawberry puree).
Old Fashioned (Buckatabon brandy, bitters, orange, cherry and press (half 7-up, half club soda).
CRAFTSMAN TABLE & TAP
You cannot come to Madison Wisconsin without having any mouth-watering cheese curds. At the Craftsman Table & Tap, you can enjoy cocktails and their famous cheese curds in the Middleton area. The lighting is dim and inviting at their casual bar and the quiet, shaded patio is adorable. There are many cocktails to choose from the menu but here are some favorites:
Singapore Sling (gin from State Line Distillery, with Benedictine, fresh lime, cherry heering liqueur, seltzer, and orange).
Naked and Famous (made with mezcal, yellow chartreuse, Aperol, and fresh lime).
STATE LINE DISTILLERY
State Line boasts one of the best cocktail menus available in Madison. This menu includes their own spirits and they are also available for sale. Their staff is well known and friendly with John Mleziva being the Founder and Head Distiller.
You can cozy up in the lounge or relax out on the large patio. The base of all of their cocktails is their own line of spirits. These are must-tries:
Coffee Liqueur (neat, on the rocks).
Trotsky's Escape (vodka, lime, grapefruit, organic cane sugar, sparkling mineral water).
All of these spots offer a great place for a cocktail in Madison, Wisconsin.