Top Madison Choices for Takeout Right Now
Posted by Benjamin Ehinger on Tuesday, May 5, 2020 at 4:22 PM
By Benjamin Ehinger / May 5, 2020
Comment
While restaurants may not allow much for dine-in right now, you can still take plenty of good food to go. There are plenty of takeout options throughout Madison, WI you can enjoy.
The restaurants are taking the brunt of the COVID-19 pandemic, and ordering takeout is one way to support them. Whether you have a favorite local spot or you want to try something new, here are some of the top choices in Madison for takeout right now.
SoHo Gourmet Cuisine - 2990 Cahill Main #106, Fitchburg
This Fitchburg restaurant offers great options with a blend of Asian street food and Midwestern fare. They offer many great appetizers and provide plenty of excellent entrees, as well. You'll find plenty of good-sized meals on the menu at a reasonable price.
Currently, SoHo Gourmet Cuisine is offering curbside pickup and even delivery options.
Salvatore's Tomato Pies - 912 E. Johnson St., Madison
Along with the Madison location, Salvatore's Tomato Pies has a second location on Main Street in Sun Prairie. Both options offer great pizza with plenty of choices on the menu. As a pizza joint, Salvatore's is an easy go-to during COVID-19. They offer carry out and delivery options with plenty of specials. You can even purchase $100 worth of gift cards and receive two free pizzas!
Roman Candle - Madison and Middleton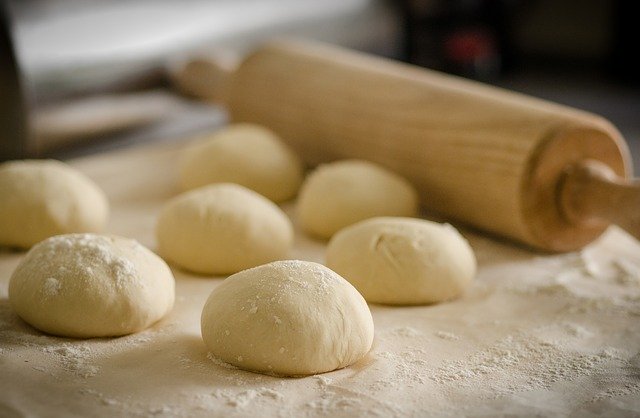 Another great pizza choice found in Madison and Middleton, Roman Candle offers classics and unique options. They provide a very popular pesto pizza and some very unique choice with toppings, such as beets, blue cheese, and walnuts. You can even buy their dough to go if you want to make a pizza at home.
Order right online and pick up your pizza curbside or have it delivered.
Migrants - 2602 West Beltline Hwy, Suite 106, Madison
Migrants offers a unique spot with plenty of choices to enjoy. You can choose duck or lamb or a more traditional option for your taco filling and enjoy plenty of flavors. They even offer 10 different salsa options to choose from.
Of course, these are other toppings and sauces to choose from and it will all come wrapped in a warm tortilla. Taco Tuesday happens every week and they even offer vegan and vegetarian options.
Migrants is offering its own delivery service and they also offer take out options and online ordering.
Bandung - 600 Williamson St., Madison
If you're looking for an excellent takeout option in Madison, Bandung provides just what you need. It's a great spot for pan-fried noodles, house-made tempeh, and many other options. They offer affordable lunch options throughout the week and you can use the code EATLOCAL to get a 25% discount on your order.
Currently, Bandung is offering delivery and carryout options every day of the week, except on Sundays.
There are several good restaurants you can get takeout from throughout Madison. If you want to help these restaurants or any other you enjoy in Madison survive this pandemic, ordering takeout is a great way to support their businesses.