Top Farms, Orchards, & Pumpkin Patches in Madison for 2020
Posted by Benjamin Ehinger on Friday, September 4, 2020 at 10:38 AM
By Benjamin Ehinger / September 4, 2020
Comment
The fall is here and its time to pick pumpkins, apples, and other items. Plenty of Madison area farms, orchards, and pumpkin patches are open, even with COVID-19 still at the top of the news.
While it might not be the exact same experience is last fall, you can still have plenty of fun at the farms. Here are some of the top spots for fall pumpkin picking, apple picking, and other fall family fun.
7 Madison Farms, Orchards, & Pumpkin Patches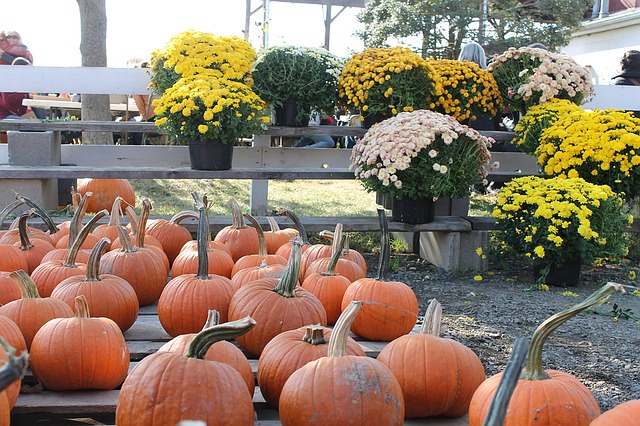 1. Schuster's Farm
One of the top spots in the Madison area during the fall, Schuster's Farm offers plenty to enjoy. They have animals, sweets, hayrides, pumpkins, a corn maze, and more.
The farm is open through November 1st from 9am to 6pm daily. They will even offer the haunted forest again this year with plenty of frights and fun!
2. Door Creed Orchard
A Cottage Grove staple, Door Creek Orchard has been around since 1984. The orchard offers plenty of cider and fall frit with a quiet escape from the city. It's about ten minutes from Madison and will provide plenty of fall treats for everybody to enjoy.
3. Appleberry Farm
Found in Cross Plains, Apple Berry Farm dates back to 1975. The farm provides a good spot for picking apples and enjoying cider. They also have berries during the summer and you can visit the chickens.
Hayrides will be available and you can also walk through the oak savanna. The farm includes a duck pond you can enjoy, as well.
4. Treinen Farm
A popular Madison area destination during the fall, Treinen Farm has been serving the area for more than 25 years. It's known for the amazing corn maze and the acres of space to enjoy.
This year, the farm will also feature new walking trails with overlooks to enjoy. Treinen Farm will be open through November 8th from 9am to 10pm, Wednesday through Sunday.
5. Enchanted Valley Acres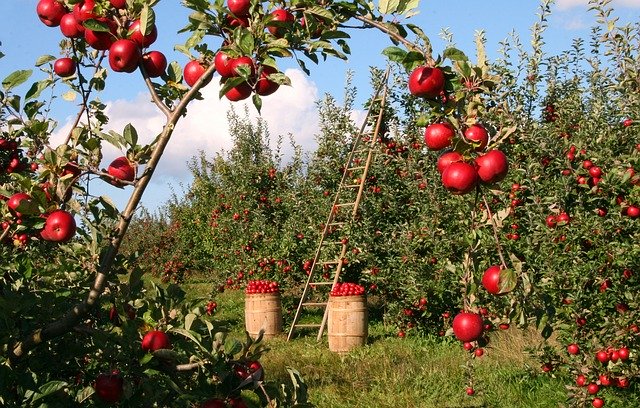 Another Cross Plains area farm, Enchanted Valley Acres offers all kinds of fall fun. They have two giant slides to enjoy, both more than 200 feet long.
The farm also offers wagon rides, corn mazes, and plenty more to enjoy. Enchanted Valley Acres is open through November 8th from 9am to 6pm on the weekends.
6. Hermanson Pumpkin Patch
Located in Edgerton, Hermanson Pumpkin Patch is a farm offering plenty of pumpkins of all shapes and sizes. They also offer Indian corn, dried birdhouse gourds, straw bales, and much more.
7. Eugster's Farm Market & Petting Farm
A good post for the entire family, Eugster's Farm offers nearly 350 acres of space. It's found in Soughton off Highway 138 about 20 minutes from Madison.
For more than three decades, the farm has been offering a large petting farm for kids to enjoy. You will also find plenty of fresh sweet corn, muskmelons, and other items to enjoy here.
When you're ready to head out for some fall fun in the Madison area, these are some of the best farms, orchards, and pumpkin patches to try. Hit them all and have fun finding your new favorite!