Top Fall & Winter Home Trends to Consider
Posted by Benjamin Ehinger on Tuesday, October 25, 2022 at 3:57 PM
By Benjamin Ehinger / October 25, 2022
Comment
When fall and winter arrive, there are some home trends you might want to embrace. This is a great time of year to show off your design skills and make your home look amazing. Let's look at some of the top trends you can embrace as the temperatures get colder.
Natural Wood and Earth Tones
An all-the-time favorite, many people love to add the look of natural wood and earth tones to their homes. Even if you plan to sell your home in Madison soon, this can work out well because of how neutral the colors are.
Natural wood pairs well with many different colors and earth tones help to make the space look lighter and more inviting. Plus, this trend can help to make your home feel a bit cozier for the winter.
Velvet
Sure, you might think of velvet as a 1970s trend, but it has come back and has become very popular. This fabric screams luxury and offers a great accent for any room in the home. Whether you choose velvet throw pillows or an entire furniture piece made of velvet, you can bring this soft and luxurious look into your home.
Woven Elements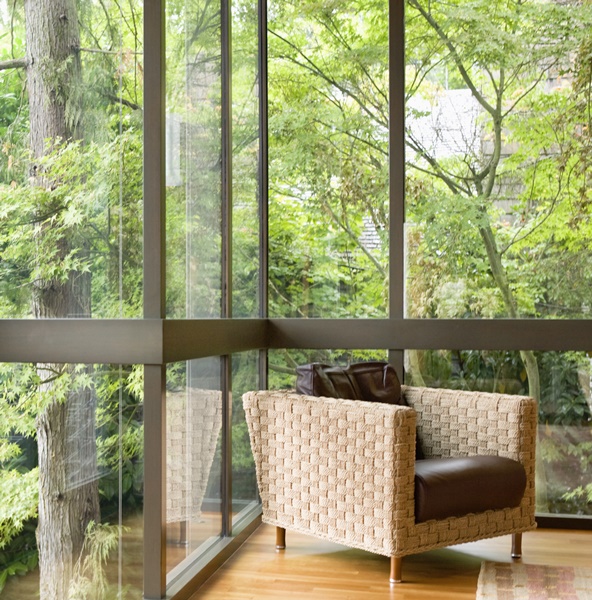 have you seen some of those woven pieces at the store and you've been a bit too shy to pull the buying trigger? They are now one of the hottest fall and winter design trends, so now is the time.
Woven accessories can be incorporated into your home in many ways. You can get a woven lighting fixture, choose a jute rug, or even add a wicker chair.
With so many great options, the woven elements you add to your home can give it a unique look. Plenty of chairs offer a woven look, along with many other accessories for nearly any room in your home.
Modern Vintage
These two words don't often go together, but designers are looking ta antique and vintage furniture now to pair it with modern accents. Combining modern with vintage has become rather popular and brings a touch of old-world charm into any modern decor.
Pink
Yes, pink is a fall and winter trend that is becoming very popular. Along with a more blush-beige type of color, this is a very popular color for drapes, paint, and other areas of the home. It stems from the Barbiecore hype that has been going on and has led to more frilly home decor.
Marble
While marble still remains rather costly, it is rising in popularity in the design world. This design trend has led to many all-marble bathrooms. However, you don't have to go all-out with marble. It can be used to offer a touch of luxury in your home. Consider marble flooring or a marble countertop.
There are many fall and winter design trends to consider if you're doing some remodeling with your home or just some decorating. Of course, it's also important to consider what you like, as you are the one living in your home.