Things To Do in Madison When the Weather Is Pleasant
Posted by Benjamin Ehinger on Friday, April 30, 2021 at 10:51 PM
By Benjamin Ehinger / April 30, 2021
Comment
The weather in Madison is usually unfavorable for outdoor activities at certain times of the year. This, explains why it is usually a big deal when the weather is nice. When things are looking good, there are tons of activities you can enjoy outdoors in Madison.
Here are some exciting activities that you can do in Madison during summers, and when the weather is friendly.
4 Great Things to Do When the Weather is Nice in Madison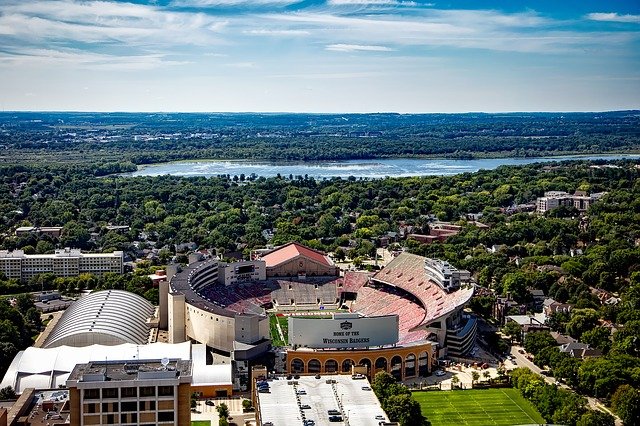 1. Visit House on The Rock, Spring Green
If you are a lover of architecture, then this is an attraction you cannot afford to miss. House on The Rock is a dazzling place to be when you are taking a break from the hassle and bustle of everyday life. The destination comprises of a resort and Inn and the general attraction, which promises to give you an unforgettable experience in Madison.
The history of the attraction traces back to 1945 where it started. Expect to find exotic displays and utmost relaxation and fun. The interesting thing about House on The Rock is that depending on the time of the year you visit; you will get a different and amazing experience.
2. A visit to the Madison Museum of Contemporary Art
A visit to this museum will not cost you anything, it is free. The experience here will be priceless. The museum is dedicated to collecting and preserving contemporary and modern art. This, therefore, guarantees you a wholesome modern art experience.
A visit here will be a great learning experience as you go through the exhibitions, educational programming, and film series. The rating for this destination is impressive and people who have been there before, talk about how the offerings are unique in this museum.
The atmosphere at the museum is also contemplative and calm, which will certainly give you a refreshing experience. If you love modern art, this the place to be.
3. Visit Lake Mendota
Madison is surrounded by four lakes, and Lake Mendota is the largest of them. If you love tranquility and nature, a visit here will be worth your while. There are different ways to spend your day at this lake.
It can be a great spot for a picnic or date as it is surrounded by parks. Pack your picnic set and camera as there is a great sunset to capture.
The lake is also a fantastic fishing spot. You can sign up for a fishing charter, or even try your skills at fishing at the public docks. Mendota also has boating, if you love this kind of recreation, then you are covered.
4. Spend a day at Allen Centennial Gardens
You should never miss an opportunity to spend time outdoors, whether by taking a stroll or having a picnic. Allen Centennial Gardens is a great spot in Madison to make this happen. The garden is refreshing and an amazing place to unwind and introspect.
The plants and landscaping here are stunning.
While the weather in Madison may be unfriendly most of the time, the summers are worth waiting for. There are countless activities and attractions that you can enjoy when the weather feels comfortable on your end.