The History of Monona, Wisconsin
Posted by Benjamin Ehinger on Tuesday, April 26, 2022 at 4:30 PM
By Benjamin Ehinger / April 26, 2022
Comment
If you're thinking about relocating to Monona or the Madison area, you might want to know the history of Monona. This is a unique place to live and call home with a deep history. Let's look a bit closer at Monona through the years.
The Origins of Monona
This area was settled by the Ho-Chunk People and originally served as a trading post, meeting grounds, and a place for the Ho-Chunk to live. Tribes would come to the Monona area to trade and came from as far away as Minnesota and Michigan. It was also common for tribes to come for marriage, celebrations, and diplomacy.
The Ho-Chunk People farmed, lived, and raised their families in what is known as Monona for many centuries. They left many marks on the area that can still be seen today through the Ho-Chunk effigy mounds, which were built during burial rituals and ceremonies. These mounds were used to help represent the religious beliefs of the Ho-Chunk people and their worldviews.
Effigy mounts were called by this name because they were built to form different animals, birds, humans, and mammals. They are similar to the many other stone and earth monuments found all throughout the world. Most were built between 650 and 1200 AD and still provide a way for the Ho-Chunk people to connect to their ancestors today. Of course, these mounds also serve as a reminder of the times of the past to those living in Monona that are not a part of the Tribe.
The Village Becomes Incorporated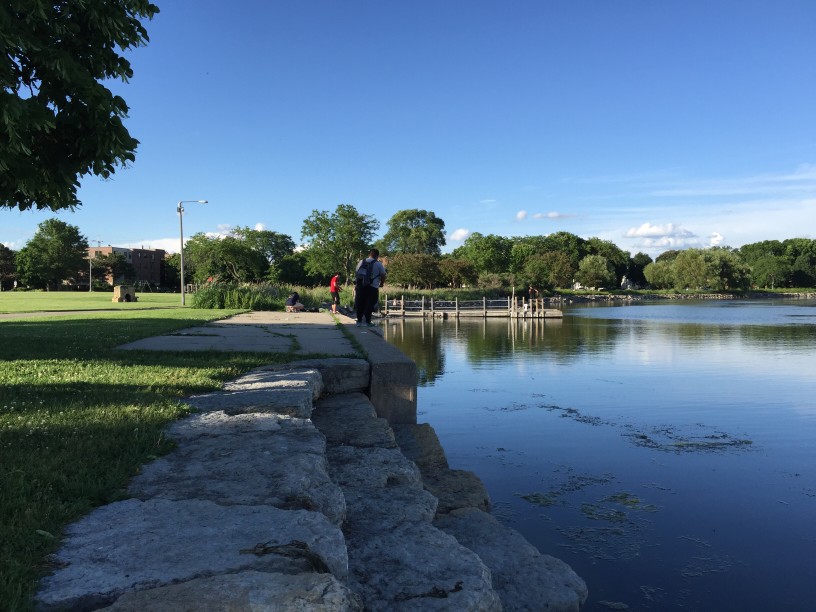 On August 29th, 1938, Monona was incorporated as a village. It was originally a part of the Town of Blooming Grove. The incorporation took place in the back of Ernie's Trading Post, which is now Monona Motors.
Residents had become frustrated with the lack of city services from Blooming Grove, so they incorporated as the Village of Monona. Before the incorporation, Monona was mainly farmland and summer homes. However, during the Prohibition years, it was a hotbed for off-book gambling parlors, speakeasies, and houses of ill repute found between Bridge Road and Broadway. There used to be a rumor, during this time, if you paid a quarter to a taxi driver in downtown Madison, they would drop you off at Black Bridge in Monona for a night out.
Once the village was incorporated, public services became available including fire and police protection, sewer and water utilities, and street maintenance. The village went through growth during the 1950s when it went from a population of 2,544 to a population of 8,178. This was an increase of 231% in one decade.
As the population increased, the village facilities also had to increase. A community center was built in 1963 and in 1967 a public library was built. Monona changed from a village to a city in 1969 and a City Hall was built at the same time.
Today, Monona is a thriving community with plenty to offer. The Treysta Building, Grand Cross Park, and the Riverfront Project are some of the more recent developments in the area.