Take a Hike Near Madison, WI - Part 2
Posted by Benjamin Ehinger on Tuesday, July 14, 2020 at 5:59 PM
By Benjamin Ehinger / July 14, 2020
Comment
Finding the right trail for a hike near Madison isn't difficult. You can find four of the top options in Part 1 of this blog series. Then, continue reading with even more options for your hike near Madison below.
5 More Great Trails for Hiking Near Madison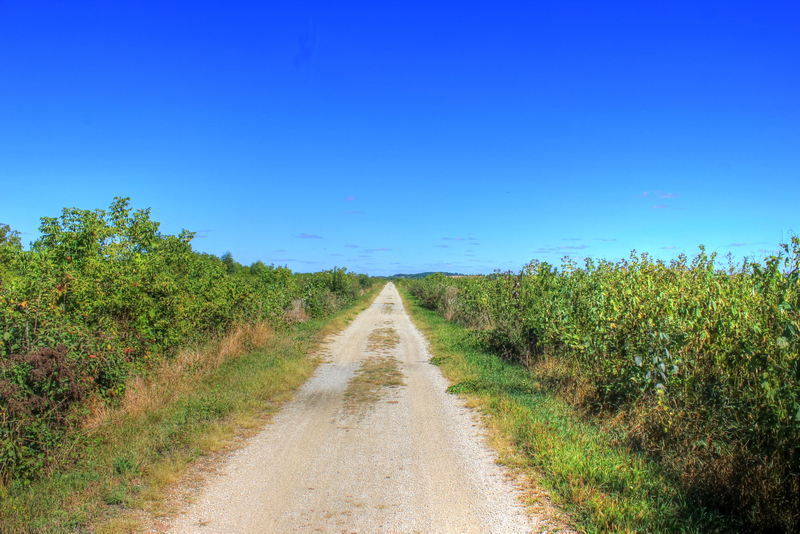 1. Glacial Drumlin State Trail
A trail stretching about 52 moles, Glacial Drumlin State Trail is about 30 minutes from Madison. It's a good hike with some glacial topography views and plenty of space to explore.
The trail runs through 10 smaller communities including Jefferson and Lake Mills. It's mainly a trail of asphalt and crushed stone, so it's a decent choice for beginners.
2. UW Arboretum Trails
Another very convenient opting, the University of Wisconsin-Madison Arboretum Trails offers a good hike right within Madison. Explore more than 17 miles of trails with beautiful ecosystems throughout.
Right in the middle of Madison, you can enjoy these trails, which run through wetlands, tallgrass prairies, woodlands, and savannas. The trails are open to the public and offer many natural areas throughout to enjoy.
3. Blue Mound State Park Trails
Some hikers believe the Blue Mound State Park Trails are the best in Wisconsin. This park is about 25 miles to the west of the city and offers more than 20 miles of trails for hiking.
If you're hiking to enjoy incredible views, this is the place for you. You can enjoy three hiking-only trails including the Indian Marker Tree Trail. This is just a half-mile trail, but it offers some very old oak trees along the way.
Weeping Rock Hiking Trail is a one-mile trail along the creek and offers forest views. You can also enjoy the Flintrock Nature Trail, which is about 1.3 miles long.
4. The Sugar River State Trail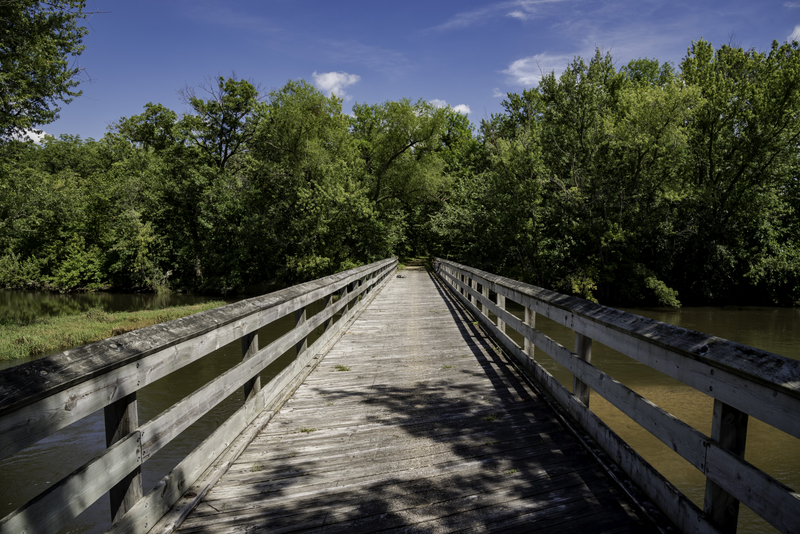 A fun hiking trail near Madison, the Sugar River State Trail offers about 24 miles following abandoned railroad tracks. You will pass 14 trestle bridges along the way, glacial topography, farmland, and hills throughout your hike.
The trail can be accessed in New Glarus, about 21 miles from Madison. You can even enjoy the historic 1887 railroad depot when you access the trail. It even connects to the Badger State Trail for those looking to go even further.
5. Lower Yahara River Trail
Another great spot for a hike near Madison is the Lower Yahara River Trail. This trail offers about 2.5 miles of hiking with an off-road trail from Madison to McFarland. The majority of the trail is asphalt and does offer some good views along the way.
You can even enjoy the mile-long boardwalk bridge, which is the longest in North America. The trailhead in Madison is found at the Lussier Family Heritage Center.
When you want to get out for a hike near Madison, there are plenty of options. Whether you're new to hiking or you're advanced, you'll find a trail to enjoy. Some of the best trails are found in Madison and many others are just a short drive away.