Selling Homes - It's a Team Effort
Posted by Benjamin Ehinger on Wednesday, November 30, 2011 at 8:10 PM
By Benjamin Ehinger / November 30, 2011
Comment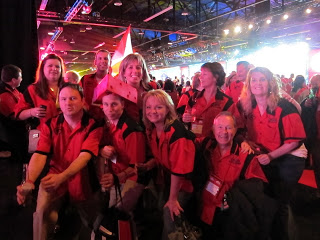 One of my core values as a Realtor in Madison is "Team". When buying or selling a home, there are often a number of people involved. One person might put up a sign, another helps with marketing, a home inspector looks for defects in the property, other professionals make repairs, home staging people rearrange furniture, photographers make the home show it's best, and other real estate agents are often involved in a successful home sale. In many successful real estate offices, you'll instantly notice that teamwork is in place. This is nothing new. You probably already know the acronym, "Together Everyone Achieves More". In the real estate business, this applies as well.
My team is fairly small at the moment, but given my success in 2011 among the top 10% of all agents in the Madison area, I'm looking to expand my team in 2012. Currently I am the primary agent involved in both listing and selling homes. I work with Jessica Fox as my business coach, have Jim Peetz to assist with marketing and administration details, and a couple other agents in my office to assist with my clients as well. I have a number of other business people that I am currently working with to help with marketing, graphic design, website maintenance, home inspections, photography, mortgage pre-approvals, sign installation, training, and more.
Ultimately, the success of any team is the interaction of all the members. As the main ring leader, it's my job to make sure everyone works well together and in the end the customer has a great experience. One thing that I love about Keller Williams is that there are 80,000 other associates across North America that also recognize the value of teamwork. As the saying goes, "nobody succeeds alone".
If you know of someone that might make a great fit for my team, please have them contact me.