Reflection After 6 Months at eXp Realty
Posted by Josh Lavik on Wednesday, May 13, 2020 at 12:21 PM
By Josh Lavik / May 13, 2020
Comment
As you may recall, last November I made a fairly big change in our business @joshlavikassociates. We decided to move our brokerage affiliation to eXp Realty. In many ways, you may not have noticed too many substantial changes. My wrapped Prius and our 16 foot moving truck still carried the Josh Lavik & Associates branding with a minor edit to add the "brokered by eXp Realty" logo.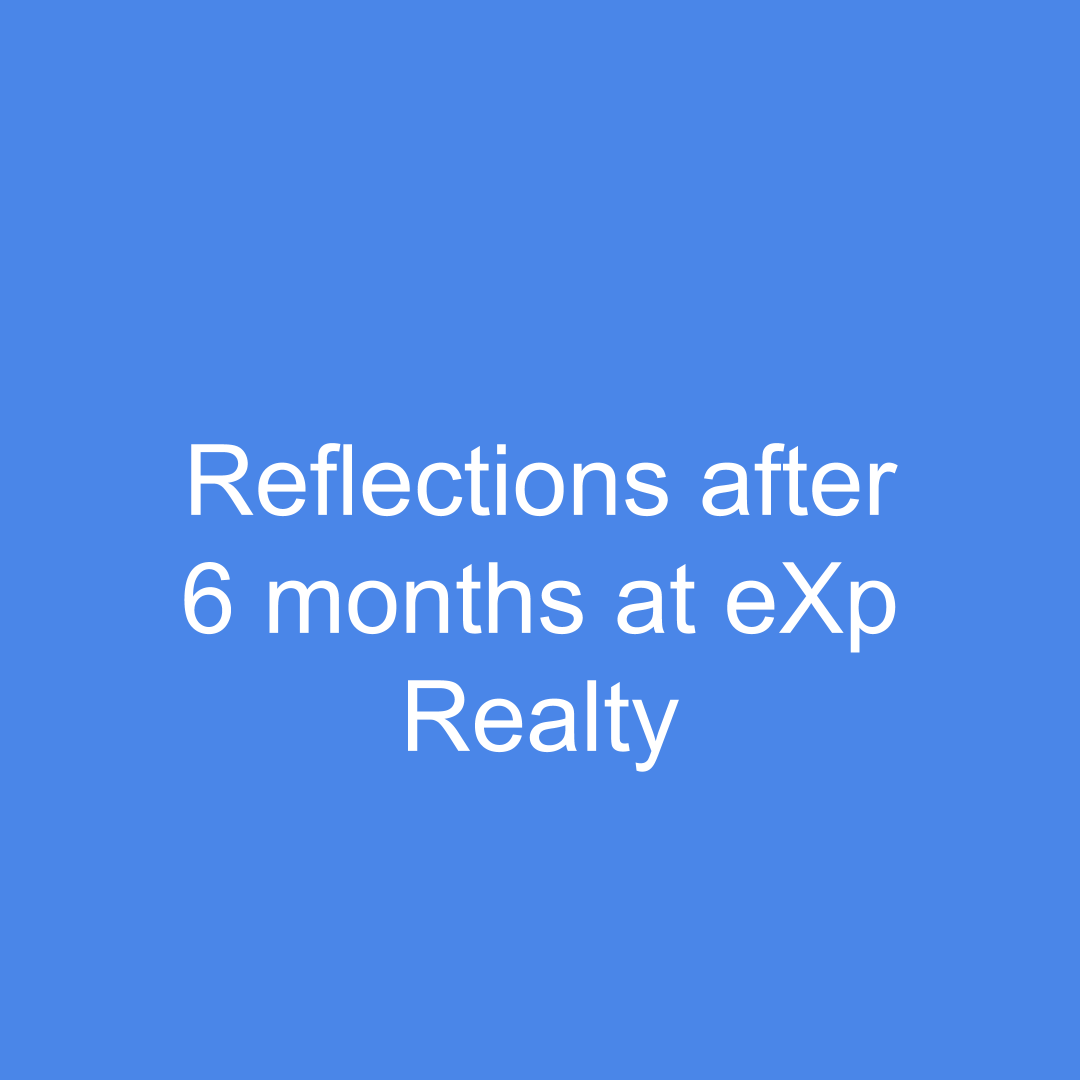 However, internally there have been some fairly big changes to our firm. I have always believed in continual growth, learning, and personal development. That's part of the reason I think that I chose to still have an affiliation with another company rather than go completely independent. I enjoy the collaboration that can occur among other agents and brokers that focus on adding value to people's lives and building an amazing business as well.
The thing that I have really enjoyed the most at eXp is collaborating with others in our powerful group of top performers. I've met some amazing people that have encouraged me and provided coaching that's already making a huge difference. By far the coolest part of eXp is that the compensation structure is set up to really reinforce collaboration because we are all financially aligned to help one another. It's sort of like the difference between having a backyard barbeque and asking someone what they think of your new business idea, versus actually partnering with someone that wants to build a business together. Which conversation do you think is going to go deeper and really make an impact?
During this time, when most people are working from home and companies try to figure out how to do remote work, I'm actually grateful to be a part of eXp Realty. They have been operating as a 100% remote brokerage since 2009. There are now over 26,000 agents worldwide and when many brokers are trying to figure out how to keep everyone engaged, eXp has already worked out many of the kinks of working remotely. In fact, our team has already implemented changes that we will keep long after the stay home orders go away.
Bottom line, I've been happy with the change over the past 6 months and feel very confident that we're well positioned going forward. At the end of the day, I feel like that being part of eXp is in alignment with our mission to provide #abetterrealestateexperience for our clients and friends. Want to hear more about my experience? Send me a direct message and let's chat about it.