Red Flags To Look For When Hiring a Real Estate Agent
Posted by Benjamin Ehinger on Friday, November 11, 2022 at 4:03 PM
By Benjamin Ehinger / November 11, 2022
Comment
You're ready to buy or sell a home in Madison, but you're not sure how to choose the right real estate agent. Of course, you want someone you can trust with plenty of experience and a great reputation. However, you might miss one of the red flags and end up with an agent you are not happy with.
Before you start interviewing Madison real estate agents and trying to choose, it's important to know some of the red flags to look for.
Top 5 Red Flags to Look For When Hiring a Real Estate Agent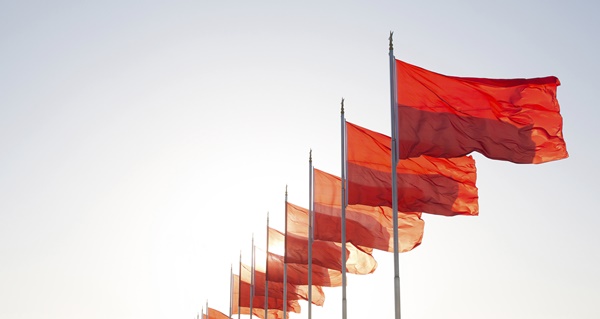 1. Poor Communication
One of the worst things you will find, if you have a bad agent is a lack of good communication. They might be very slow to respond or even ignore your questions. A good real estate agent will be a good communicator. If you have a poor agent, they will likely not be so great at communicating.
Agents would return your phone calls, texts, and emails promptly. This doesn't mean they have to get back to you immediately, but you should not go days without a response.
2. Rude
Any rude real estate agent is one to cross off your list. When hiring an agent, you might find that they are great in the initial interview, but find out they are rude to potential buyers or sellers during the process. You want an agent that is professional and not rude.
They should not become annoyed with questions and they should provide the patience necessary to help you through this huge transaction. Don't hire a rude real estate agent!
3. Not Professional
You need a professional agent when buying or selling a home. If your real estate agent in Madison lacks professionalism, they might not be the right one for you. Do they show up dressed for the job or are they sloppy or dirty? Is your agent late to meetings and appointments or do they show up on time?
Another thing to look for when interviewing agents is the language they use. Do they use inappropriate language? Make sure the agent you plan to hire is professional.
4. Pushy
Real estate agents are not supposed to act like used car salesmen. They are supposed to be your guide throughout one of the largest financial transactions of your life. If you feel pressured by your agent, it might be time to find a new one.
A pushy agent is often more worried about their commission than helping you. Make sure you have an agent that isn't pushy and isn't constantly trying to sell you on something.
5. Not Completely Honest
Real estate agents need to be honest. If they encourage dishonesty in any way, it's a big problem. This is a big legal transaction, whether you're buying or selling, and you need an ethical and honest agent to help you. Don't choose an agent that wants to use false claims when advertising or doesn't want to disclose information about your home. If this happens, walk away as fast as you can.
These are a few of the common red flags to look for when interviewing real estate agents. The right agent for you will be professional, experienced, patient, and kind.