Real Estate Technology Spotlight: 3D Virtual Home Tours
Posted by Benjamin Ehinger on Saturday, March 21, 2020 at 8:56 PM
By Benjamin Ehinger / March 21, 2020
Comment
We are all making changes due to the pandemic facing the world today. The real estate industry is no different and real estate technology, such as 3D virtual home tours are making it possible to buy or sell a home during the coronavirus pandemic.
If we've learned anything from being stuck at home, it's how thankful we should be we have such amazing technology. We can still communicate with friends and family, be entertained by TV and movies, and many can still work from home.
In fact, our technology has advanced so much; you can even continue with your home search or list your home for sale. With 3D virtual home tours, you can show your property without anybody actually walking through your home.
Both sellers and buyers gain massive benefits from this real estate technology. Even as the country starts to reopen, there is a very good chance buyers and sellers will lean on 3D virtual tours to get a better sense of what a home has to offer.
Top 3 Benefits of 3D Virtual Home Tours for Sellers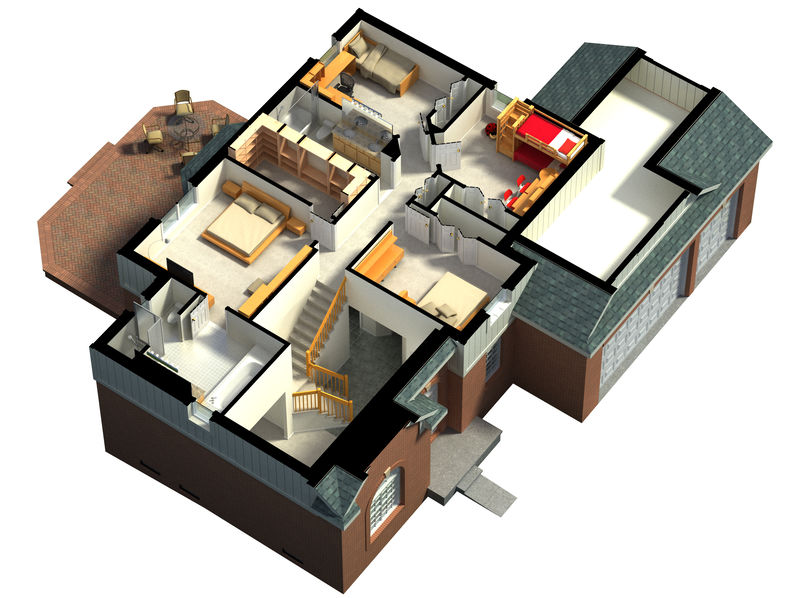 1. Stand Out Online
With more than 95% of home buyers starting their home search online, it's important to ensure your listing stands out. A 3D virtual tour of your home and the property will help you stand above the competition.
2. Better Prescreening of Potential Buyers
With the need to protect any buyer entering your home so important today, any prescreening you can do will help keep foot traffic to only the most serious buyers. By offering a virtual home tour, you'll be able to eliminate those not serious about buying your home.
If a buyer has taken the online home tour already and they are interested, they are likely pretty serious about buying your home. However, those not super serious will likely be eliminated from the running after they've seen the 3D virtual home tour you offer.
3. Provides a Sense of Ownership
The more a buyer can see of your home, the more they can picture living in it and the sense of ownership will grow. By offering a virtual tour of your home within your online listing, you'll create a stronger feeling of ownership for buyers.
Top 3 Benefits of 3D Virtual Home Tours for Buyers
1. Saves Time
From the buyer's perspective, a virtual home tour offers time-saving benefits. You can see the home right online without leaving the house. It's actually possible to take multiple virtual tours of homes online on the same day making your home search process much faster and easier.
2. Safer Home Shopping Option
With canceled open houses and showing kept to a minimum, virtual tours offer buyers a safer option for finding a new home. You can screen the homes before you schedule in-person showings and keep the homes you actually see in-person to a minimum. This will help to keep you and everybody involved safer as you seek your new home.
3. Eliminates Guesswork
When you find a good home listing with plenty of pictures, you can get a sense of what the home offers better than a listing with just a few pictures. A 3D virtual home tour makes it even easier to see what the home offers.
You won't have to guess based on the information provided and a few pictures. You can just take the tour and see what's offered.
There are many benefits to this real estate technology for both home buyers and sellers. If you're planning to list your home for sale in Madison right now, make sure you provide a 3D virtual home tour with your online listing.