Premier Event: Dane County Fair
Posted by Benjamin Ehinger on Friday, July 1, 2022 at 3:27 PM
By Benjamin Ehinger / July 1, 2022
Comment
One of the absolute best events of the year in Madison is the Dane County Fair. This event will run from July 21st to 24th and will provide plenty of fun. Whether you want to attend the fair every day or just one day, you'll find plenty of things to do and plenty of events throughout the fair.
There will be something new on the Sunday of the Dane County Fair this year. Rockstars in the Ring Show will happen from 1pm to 2pm. This event will provide all kinds of fun for kids with intellectual disabilities.
The Carnival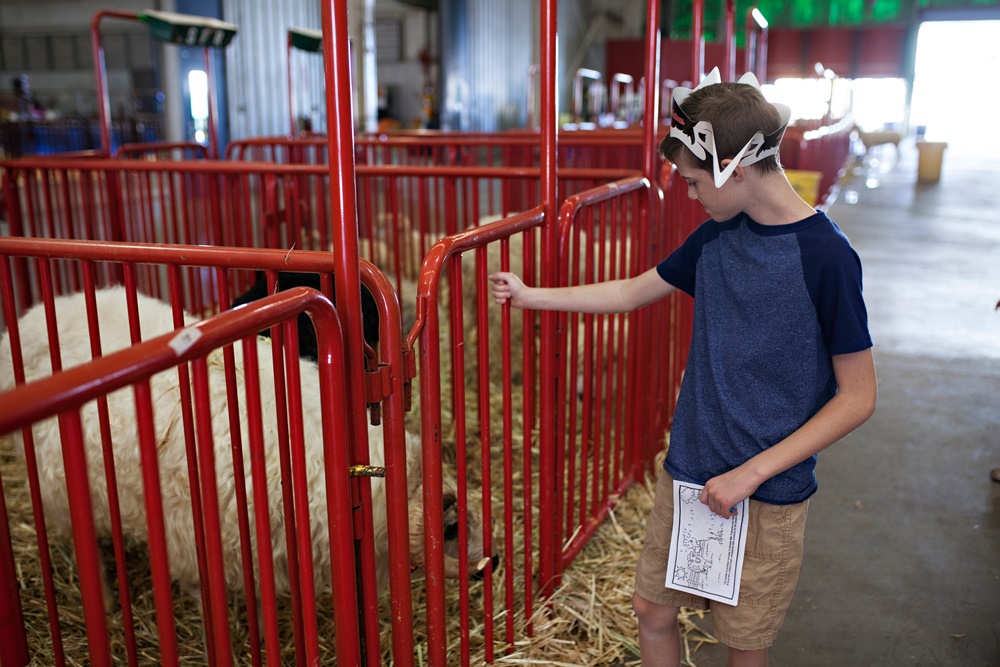 A big part of the Dane County Fair is the Carnival. It will be held Thursday, Friday, Saturday, and Sunday until 8pm each day with the last ticket sold at 7pm. The Carnival will start at 1pm on Thursday and at 1pm Friday, Saturday, and Sunday.
You can get an unlimited ride wristband for #25 online if you purchase it before July 20th. After July 20th, this wristband will cost $30 and can be purchased at the event.
Without a wristband, you will spend $1.50 per ticket or you can a package of 20 tickets for $25 or 50 tickets for $60. most rides will require two to four tickets to ride.
The Entertainment
The Dane County Fair will have all kinds of things going on throughout the event. You can enjoy Music, Stunt Shows, Game Shows, Games, Activities, and the Draft Horse Congress.
Music will include:
The NATU Band
WheelHouse
Wisconsin Singer
Micah Tyler with Guests
Austin French & Baylor Wilson
La Movida Entertainment
You can also enjoy all kinds of stunt shows from FMX Freestyle Motocross and game shows from Wheels of Agriculture.
Plenty of other games and activities will be a part of the Dane County Fair, too.
The Food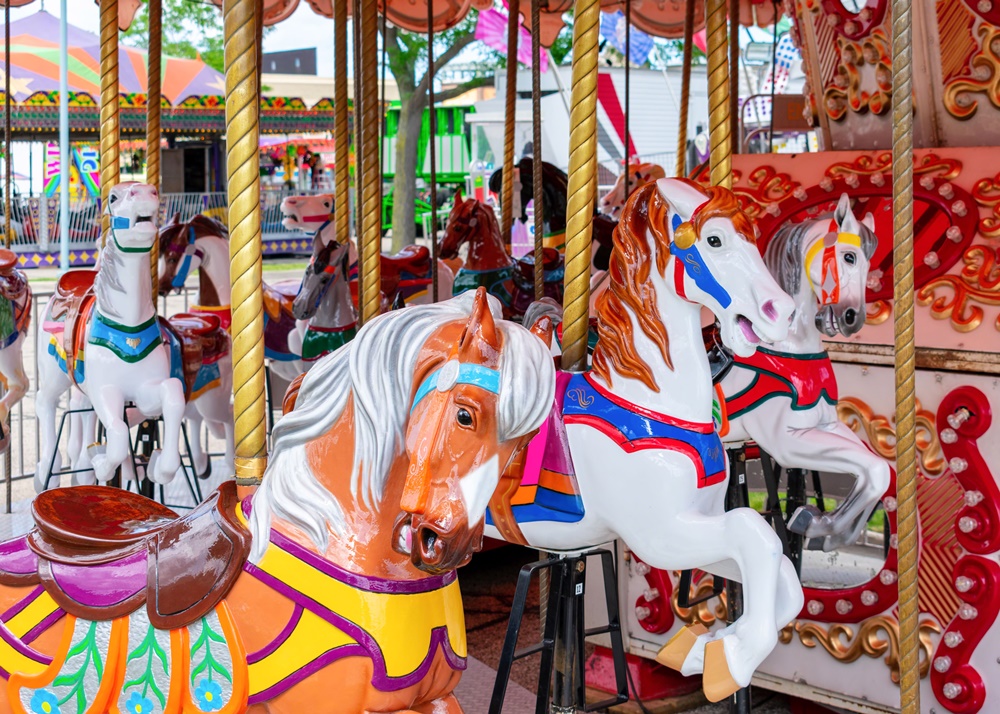 Of course, you probably want to go to the Dane County Fair for the food. There are always plenty of good options to enjoy including:
Baked Potatoes
Breakfast Bagels
Wisconsin Street Burger
Burnout Burger
Deep Fried Cheese Curd Filled Pastries
Pizza
Pretzels
Corn Dogs
Nachos
Cotton Candy
Popcorn
Cheese Corn
Sno Cones
Ice Cream
Funnel Cakes
And more!
There are plenty of excellent food options to fill all your cravings.
Hours, Admission & Parking
The gates will open at 9am every single day and will close at 8am every single day. However, events will run each day until 11pm.
The outdoor entertainment, animals and vendors will be open each day from 11am to 11pm. Exhibition Hall will be open from 10am to 8pm each day. The Carnival will be open from 1pm to 8pm every single day.
The cost to get in will be $5 for 6- to 11-year-olds for each day or $10 for all four days. Those 12 and older will pay $10 per day or $25 for the entire festival. You can buy tickets online here.
Parking is free every single day. You will park at the Alliant Energy Center near the Main Gate on Rimrock Road. You can also park in the south lot found off Rusk Avenue.
It's possible to bike to the Dane Country Fair, too. Bicycle parking is found at the Main Gate and at the south parking lot.
Find out more about the Dane County Fair by visiting the official event website here.