Perfect Wisconsin Waterfalls for a Family Adventure This Summer
Posted by Benjamin Ehinger on Monday, August 17, 2020 at 2:58 PM
By Benjamin Ehinger / August 17, 2020
Comment
Are you looking for a bit of adventure? Do you want to get the family outside for some fresh air? Wisconsin has plenty to offer including waterfalls.
Before the crisp air of the fall arrives, and winter comes after, it's time to get out and seek something beautiful. Here are some of the best Wisconsin waterfalls for a family adventure this summer.
5 Top Waterfalls in Wisconsin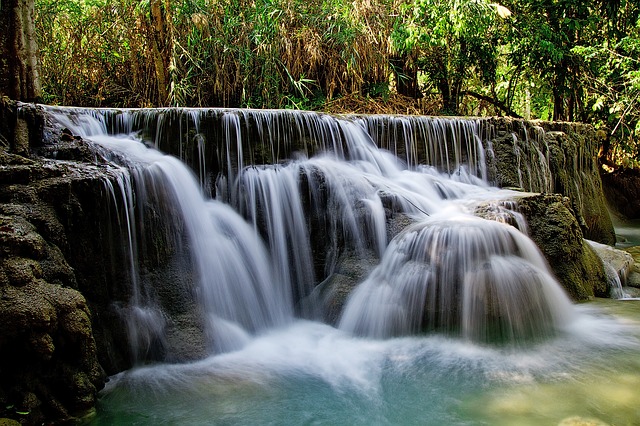 1. Granite Quarry Waterfalls
Found in Montello, WI, these waterfalls will provide plenty of fun. They are found in Daggett Memorial Park and they are man-made.
You can enjoy the Granite Quarry Waterfalls on a day trips from Madison, since they are just a little over an hour away. If you want to see a unique cascading waterfall with a reddish-brown color, this might be the right choice for you.
2. Stephens Falls
Another waterfall you can enjoy close to Madison is Stephens Falls. This waterfall is less than an hour away in Governor Dodge State Park. It's a beautiful area with plenty to offer for the entire family to enjoy.
This impressive waterfall is just a short half-mile hike into the park. You can explore the rest of the park, which covers about 5,300 acres with lakes, plenty of trails, and much more.
3. Upson Falls
If you're looking for a beautiful waterfall to enjoy on a camping trip, Upson Falls offers a great choice. It's about 4.5 hours from Madison and provides a beautiful place for the entire family to enjoy.
Iron County is where Upson Falls is found and many others are found here. This one is about 50-feet wide and drops about 18 feet into the Potato River. It's a great choice found at Upson Town Park.
4. Dave's Falls
A waterfall in Wisconsin found about 3.5 hours from Madison, Dave's Falls is found near the Chequamegon Nicolet National Forest and the Escanaba River State Forest. This is a very beautiful and natural area found in northern Wisconsin.
Dave's Falls isn't far from the borders and offers a great place for a fun vacation. It's even close to Iron River Crystal Falls, which provides even more beauty to enjoy.
The waterfall is easy to reach, found just a short walk from the parking lot at the county park. The park also offers a playground and picnic area.
5. Cascade Falls
It's a bit of a drive from Madison, but if you're looking for a great weekend trip, Cascade Falls offers an excellent Wisconsin Waterfall. It's found about 4 hours from Madison and offers plenty of beauty throughout the area.
The waterfall stands about 25 feet tall and provides a stunning sight. It's in downtown Osceola making it very accessible. You won't need to hike into a park to see this one.
Wisconsin waterfalls are plentiful and provide a great choice for a family adventure. When you need to get away for a weekend or just the day, choose one of these waterfalls and take the entire family with you.