In the real estate business, one part of the job description is negotiations. The offer, the counter offer, the back and forth discussions before reaching, "an accepted offer." This is one of my favorite parts of my job as a Realtor in Madison. And for some people it's the most frustrating. As one recent client told me, "my gosh, I don't know how you do this and keep it all straight". Well, I actually think it's pretty fun.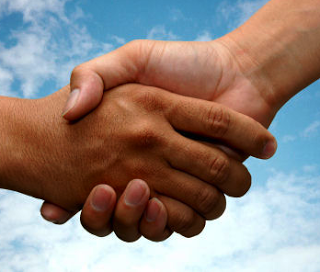 Next week, I will start my third year in the MBA program at the University of Wisconsin and one of my classes is "Negotiations". Sweet!!! Now here's a relevant class that I can really put to use in my real estate career. One book we are reading is titled, "Negotiation for Advantage - Negotiation Strategies for Reasonable People." I started reading some of it and thought I would share four key habits of some of the best negotiators. I will frame these habits around my experience during a home sale negotiation.
A Willingness to Prepare
In making offers and counter offers, often the best deals come from those who best know the market. I have had numerous examples of "good negotiations" when I'm able to use market data and similar property information to make a convincing argument for either buyers or sellers about a certain price. Other negotiations have proved more challenging. In fact, I had one situation where a home seller simply, "did not want to take any less" for his house, regardless of what I said. That's fine. Don't take any less. But before digging those heels in too much, maybe we should look at the market and see what else is out there. Trying to convince a buyer that they should pay more for a property is nearly impossible without taking the adequate time to prepare and research the market.
High Expectations
Research...