Some of you may have heard of Walk Score, which gives a numerical value to a property and certain amenities within walking distance. The same people who brought you Walk Score have recently introduced a new Bike Score. And it's with great news that Madison Wisconsin is among the top 10 most bikeable of larger U.S. cities.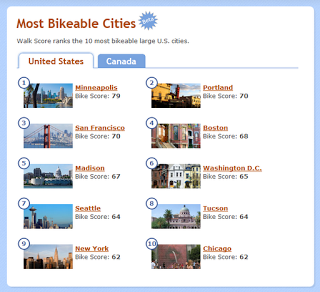 As an avid biker, I certainly appreciate a bike friendly community. I also can attest to the bikeability of Madison, as I frequently bike to my office on the "bike boulevard" along E Mifflin st and take classic rides around Lake Monona.
Looking for a new home along the bike path? Find yours by searching homes in Madison here
Josh Lavik - Keller Williams Realty - 608-234-1523 - joshlavik (at) kw (dot) com.
...