Madison Restaurants with Outdoor Seating
Posted by Benjamin Ehinger on Friday, April 28, 2023 at 11:15 PM
By Benjamin Ehinger / April 28, 2023
Comment
Madison, Wisconsin, offers an abundance of fresh culinary offerings and provides the ideal setting for outdoor dining experiences. The city is situated alongside multiple lakes, making Madison an excellent dining spot.
We've rounded up Madison's best restaurants that provide outdoor seating. These venues can make for the ideal setting for romantic dinner dates, family lunches and simply getting together with friends for some casual fun!
BELAIR CANTINA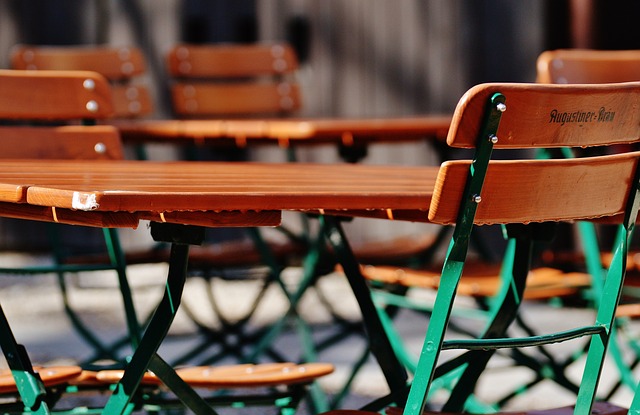 BelAir Cantina serves up tacos and tequila to Madison residents when it opens this summer as part of Toro, Toro, Toro restaurant group owned by Wisconsin natives Leslie Montemurro, Kristyn Eitel, and Scott Johnson.
Every year, BelAir Restaurant chooses one or more local non-profit organizations as its "Powered by Tacos" partner, and proceeds from sales of special tacos at all BelAir locations to benefit that charity - this year the Ronald McDonald House in Milwaukee!
Enjoy a sunny patio, outdoor seating, and California-inspired decor while taking advantage of traditional and creative Mexican-fusion dishes available on their menu. Their weekday happy hour features a $2 taco Tuesday and Thursday; as well as offering an extended weekend brunch menu!
THE RIGBY PUB
Rigby Pub, Madison's retro rock n' roll-themed pub, grill, and event space located in its historic district is sure to amaze with 14 rotating taps, signature infusion cocktails, and nightly food specials that are sure to tantalize any palate.
The Rigby Pub may not be your go-to restaurant when dining in Madison, but this modern gastropub deserves to be on your radar. It offers an appealing menu of small plates and entrees served with an inventive modern flair in an elegant and cozy setting.
Additionally, The Rigby offers an impressive beverage menu complete with a well-stocked bar and plenty of unique mugs to satisfy even the pickiest beverage connoisseur.
IAN'S PIZZA ON STATE
Ian's Pizza on State is one of Madison's premier spots for enjoying a slice or more, known for its creative pizza creations such as its mac and cheese pie specialty pizza.
This restaurant, its spacious patio provides an idyllic place for enjoying an al fresco meal after exploring either the city or lake. Inside, its decor features friendly red accents on light tan walls that invite diners.
Ian's offers limited-edition items that change monthly to keep their menu fresh and exciting for customers. With their variety of comfort food slices as well as seasonal items like Chicken Pot Pie, Eggplant Parmesan, and St Patrick's Day Reuben sandwiches on offer - there's always something new at Ian's!
THE LONE GIRL BREWING CO.
The Lone Girl may be small in terms of square footage but big on beer - and fun -! Their BTB and HTB menus offer something for everyone. Additionally, this brewpub boasts an attractive brewery (they're currently working on their debut beer!), amazing kitchen staffers pleasant and friendly bartenders who are knowledgeable on every beer release later this year as well as having one of the city's best wine lists.
What is particularly impressive about The Lone Girl Brewpub is its friendly staff: bartenders know their beer as much as those working behind the bartender desk while kitchen staffers always know their onions when it comes to serving customers or giving advice in an informal yet friendly setting.
This makes this place truly stand out among its counterparts when it comes to finding great places such as this brewpub! It provides me with a casual and enjoyable setting in which all this happens with ease and a fun atmosphere!
MEMORIAL UNION TERRACE
Memorial Union Terrace is one of Madison's premier spots during spring and summer months, providing entertainment, recreation, dining, and breathtaking sunset views of Lake Mendota and downtown Madison.
The Terrace serves as a hub of dining options on campus, including several restaurants and markets with outdoor seating. It also houses Wheelhouse Studios and several galleries; Wisconsin Union Theater; and Der Ratskeller beer hall - making this area of campus both entertaining and educational!
Study or enjoy lunch with family and friends in this relaxed German-style beer hall that serves up delicious food - with options to add sweet or savory ratatouille sauces from their in-house chef!
All of these Madison restaurants offer outdoor seating, making them a great choice for this summer.