Local Things to Do in Madison, WI This Summer
Posted by Benjamin Ehinger on Friday, June 16, 2023 at 4:09 AM
By Benjamin Ehinger / June 16, 2023
Comment
Madison is home to the University of Wisconsin-Madison and boasts a young, trendy vibe with trendy restaurants and breweries. When the weather warms up, head down to Lake Monona for some boating fun or swim at one of Madison's beaches!
There are plenty of things to do throughout the Madison community this summer. Let's look at some of the top attractions you should consider.
The University of Wisconsin-Madison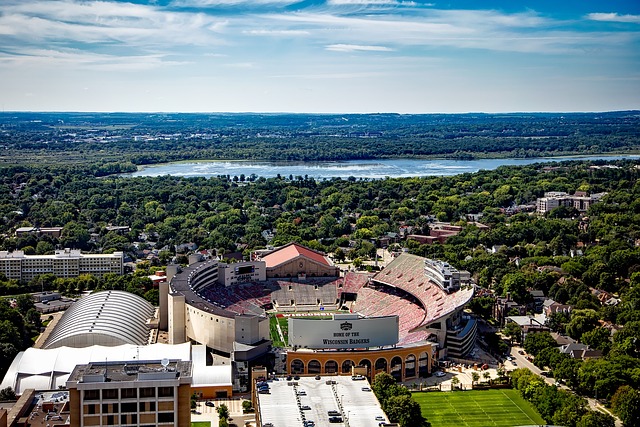 The University of Wisconsin-Madison provides much more than academics. On campus is home to Allen Centennial Garden, a beautiful green oasis that teaches all about horticulture. Visitors can either self-guide their tour or book guided tours; opening times range from dawn until dusk allowing plenty of opportunity for exploration and relaxation in nature's embrace.
Experience Madison as a family with its many unique attractions such as visiting the University of Wisconsin campus. Unlearn about its rich history by visiting Wisconsin Veterans Museum which houses artifacts dating back to Civil War-era artillery pieces.
Chazen Museum of Art
Art lovers will delight in exploring the works of both well-known and emerging artists at the Chazen Museum of Art. Admire Chinese calligraphy on delicate scrolls, watch Alexander Calder sculpt his wire sculptures move, or explore El Anatsui's Danu, an intricate metal patchwork depicting Ghanaian culture.
Memorial Union Terrace
Explore Memorial Union Terrace for a more casual excursion and behold its lush grounds - you may just see one of only four authentic Thai pavilions worldwide! Plus, take in Lake Mendota and Olbrich Park views while admiring this campus masterpiece!
Wausau & Weston Farmer's Market
One of the best activities in Madison is the Wausau & Weston Farmers' Market. There's an amazing selection of bakery treats, fresh fruits and vegetables as well as meat products - making this an enjoyable outing for the whole family!
Stoney Acres Outdoor Pizza on The Farm
Stoney Acres Outdoor Pizza on The Farm, a family-owned and operated farm, provides an engaging way to spend quality time with family or friends while sampling fresh ingredients and listening to live music.
Pizza on the Farm is a fun experience that happens throughout the summer on Friday and Saturday nights. You can take the family and enjoy this fun event from 4pm to 8:30pm.
Devil's Lake State Park
Nature enthusiasts will find peace at Devil's Lake State Park. Situated in Ho-chunk and spread out across over 10,000 acres, you will discover ancient effigy mounds well worth seeing as well as kayak rides around picturesque lakes or exploring Cave of Mounds with its limestone pillars and caves - there's plenty to see and explore here!
Rib Mountain Quarry
Relic from Madison WI's past, this crystalline quarry offers one of the most unique experiences available in Madison. Take an impressive guided tour and admire its captivating rock formations; or take advantage of kayak/canoe rentals on Lake Monona for even more memorable fun. If you're looking for something unique, check out the Rib Mountain Quarry.
You can check off all of these attractions in Madison this summer and have a lot of fun discovering what the local area has to offer.