Is Your Home Safe During the Selling Process?
Posted by Benjamin Ehinger on Tuesday, September 22, 2020 at 10:59 AM
By Benjamin Ehinger / September 22, 2020
Comment
You're ready to list your home for sale, but you're worried whether it will be safe during the selling process. This is a common worry and there are plenty of steps you can take to ensure your home remains safe.
Whether you're still living in the home or you've moved out, you want to make sure you don't have to worry. Here are some good tips for keeping your home safe when selling it.
5 Tips for Keeping Your Home Safe When Selling it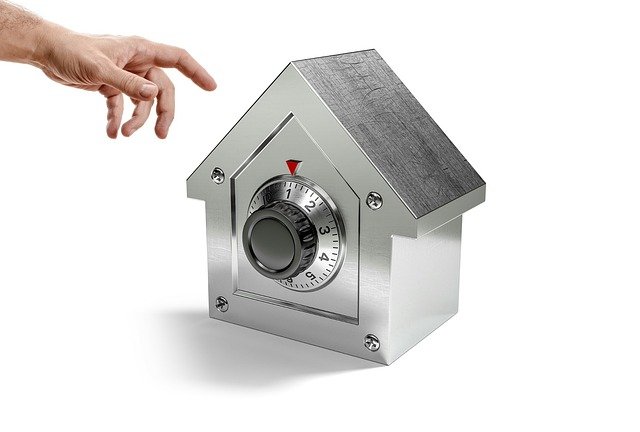 1. Remove or Hide All Valuables
It's best to remove anything of real value from your home. Jewelry, electronics, and other valuables are pretty easy for someone to swipe. Make sure you hide these items in a safe or remove them from the home before you list it for sale.
Even if the potential buyers looking at your home have no ill intent, they might have kids that simply don't know better. There's no reason to take any chances. Any of the following should be hidden or removed:
Jewelry
Antiques
Guns
Prescription Drugs
Expensive toys
Electronics
Expensive kitchen items
Anything of significant value, whether small or large should be removed from your home.
2. Choose a Good Realtor
When you choose a good Realtor to list your home, you will eliminate a good portion of your worry. They will be able to screen the potential buyers for you and make sure they are pre-approved for a mortgage before seeing your property.
With a good Realtor, you'll have a strong filter between you and the people able to get into your home for a showing. In addition, a Realtor will know who has been in your home for showings and for open houses.
3. Don't Have Anything of Value in Listing Pictures
If you took listing pictures and one of those pictures showed an open safe with piles of cash, you'd be attracting potential criminals. This might seem obvious, but even something small you don't think will show up can be spotted by a smart criminal.
It's best to avoid any valuable items showing up in your listing pictures. Even an antique worth a few thousand dollars can put out the signal that other valuables could be in the home.
4. Install Security Cameras
You can add security cameras to your home to help protect it while it's listed for sale. Even a front door camera can go a long way to helping you see who's coming and going. Make sure your Realtor and any potential buyers are aware they are being recorded, however.
5. Ask Your Realtor for Advice
Your Realtor will be able to give you more tips about how you can make sure your home remains safe while selling it. You have enough stressful things to deal with during the sales process, a break-in or stolen item doesn't need to be added to the list.
When you're ready to list your home in Madison, Wisconsin, make sure you choose a good Realtor. Follow the tips above and you'll be able to keep your home safe during the process of getting it so