Is Buying a Home with a View Worth it in Madison, WI?
Posted by Benjamin Ehinger on Tuesday, April 12, 2022 at 4:10 PM
By Benjamin Ehinger / April 12, 2022
Comment
Maybe you're considering relocating to Madison, WI. It's possible you're just ready to move from a regular neighborhood home to a home with a view. There are many options throughout the city to consider. Let's look at whether or not it's worth it to buy a home with a view in Madison.
What is Your Lifestyle Choice?
Do you prefer to live in a rural area or on a lake? Would you like to live in the city or in a suburb? Figuring out what type of community you prefer, how close you want to be to things, and the lifestyle you prefer will help you decide.
For some, buying a home with a lake view is well worth it. For others, it might not be what they prefer. Figure out what you prefer and you can figure out if buying a home with a view in Madison is worth it to you.
The Cost is Higher
In most cases, if you buy a home with a view, it will cost you more. This is very much the case if it's a waterfront home or one with a great view of one of the many lakes in the area. Not only will the property cost more, but you might also need to pay for flood insurance.
Homes with a view in Madison will sell for top dollar. This is the case even if the property hasn't been remodeled recently or is well maintained. Any home that has a view of one of the beautiful lakes in the area is going to sell for more than a similar home in a common neighborhood without a view.
Better Home Value Retention
While you will pay more to buy a home with a view in Madison, you will also get a home that will hold the value better. The land is already worth more and the view is something that will help sell your home when the time comes.
Depending on the type of view you prefer, the value retention might be higher or lower. A waterfront home might hold the value better than one with a Madison skyline view.
Some of the Top Places for Homes with a View Near Madison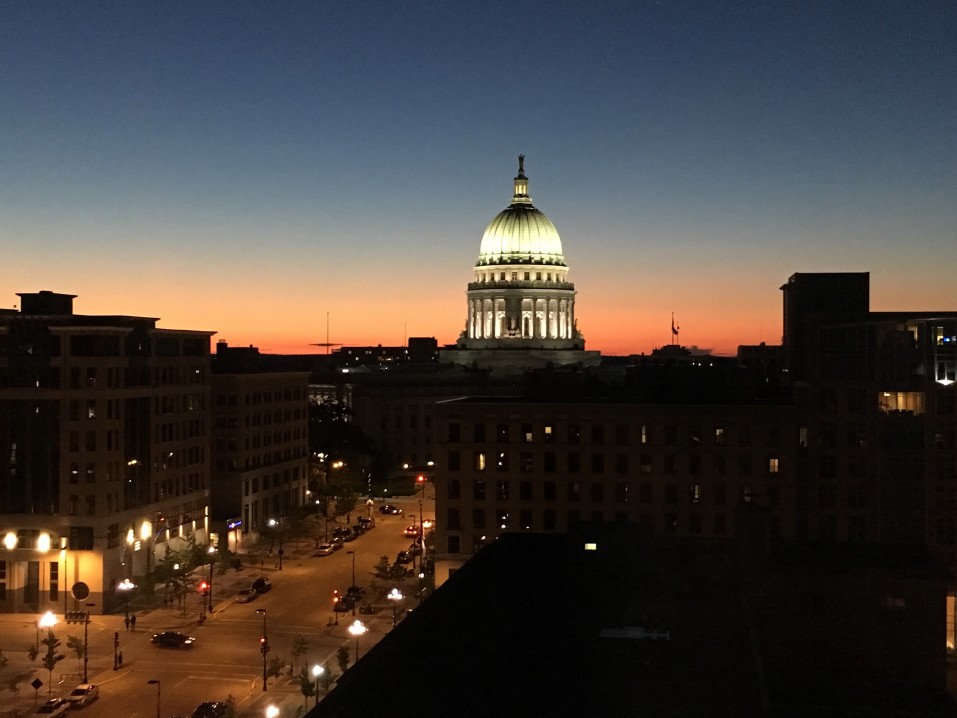 A great neighborhood with waterfront homes and plenty of options with great views. You can also find historic homes here.
Of course, you can find great views of the Madison skyline from some of the condos and homes in the downtown area.
If you prefer a view of green spaces, you can find it in the Middleton area.
Homes found on Lake Monona are some of the top waterfront options and offer wonderful views.
Shore Hills
Found along the south beach of Lake Mendota, this neighborhood offers plenty of great views.
If you're considering a home with a view in Madison, there are things to consider. Of course, you want to make sure it's the right home for you and fits your lifestyle.