How to negotiate the best deal on your next house
Posted by Benjamin Ehinger on Tuesday, September 2, 2008 at 7:40 PM
By Benjamin Ehinger / September 2, 2008
Comment
As the real estate market continues to shift, it seems like most people I talk to keep asking where all the good deals are these days. I would say, it depends. One guy I know told me about a house in Michigan that was $370,000 a year ago, now it's for sale for only $270,000. I suppose if you want to move to Michigan, you could get a good deal near the Chrysler, GM, or Ford plants. However, in the Madison area, the job market is relatively stable, which in turn helps to stabilize the real estate market.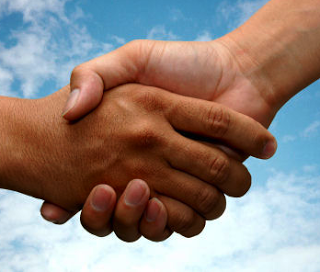 Okay, you might be asking, "Come on Josh, what about the good deals on a house in the Madison area?" Some investors that I deal with, prefer to search for foreclosures and other fixer upper properties. However, keep in mind that just because a property is a fixer upper, does not necessarily mean that it's a good deal. In fact, there are other investors that seek out only homes in good condition because there tends to be less maintenance cost when renting the property. This may also be a wise move with concerns over rising material costs for rehabilitation.
If a foreclosure or fixer upper is for you, there can be some good bargains out there. I helped someone buy a condo in Sun Prairie this year that was in the process of foreclosure. The condo needed a lot of work, but was priced accordingly; about $40,000 below nearby comparable sales. Another couple I helped purchase a house on Lake Kegonsa for nearly $100,000 LESS than the current assessed value. How did I find all these "deals"?
Overall the best "deal" comes from truly identifying your objectives as a home buyer and knowing the market. In both of these cases we spent considerable time looking at various properties that were for sale in the Madison area. Occasionally we found a couple that were a good "deal" but it was too late because they were already under contract with another buyer. It's worth mentioning that even in today's "tough market", the good "deals" still sell quickly.
Many people that I work with tend to search for a home within a certain price range and location, then find the best value based on the current market. For example, I recently helped some buyers to purchase a home in Fitchburg this summer. They wanted specifically to live in the Highlands of Seminole area. It wouldn't matter if the $370,000 house in Michigan was only $50,000 to these people. What mattered most is current values in the Seminole neighborhoods in Fitchburg. We looked at all the different homes that were currently for sale within that area and then picked a couple with which we could negotiate an offer. With single family inventories still high in this price range, we had a number of possible homes that would fit their basic criteria. The next step was to negotiate.
Negotiating for a can of pop at the local convenience store doesn't allow much flexibility, but negotiating for a $300,000 house is another story. In the book, "Getting to Yes: Negotiating Agreement Without Giving In" by Roger Fisher, William L. Ury, and Bruce Patton, the authors suggest developing a strong BATNA (Best Alternative To a Negotiated Agreement). In each of my examples with current home buyers, they all had a very strong BATNA (alternative to a negotiated agreement). In the condo in Sun Prairie and house in Fitchburg, these buyers were renting on a month to month lease until they found the right home to buy. Their "next best alternative" was continuing to rent until they found the right home. For the Lake Kegonsa buyers, they had plenty of equity in their house and could easily pre-qualify for a new mortgage without a rush to find their new home.
These examples are all from the perspectives of a buyer, but the other side of the coin is those that have to sell. For home seller's in today's market, the homes that are really selling easily are the ones where the seller also has a strong BATNA. For most people, the alternative to selling at a low price is to just stay in their current house. In a tough market with fewer homes selling, a seller really needs to be realistic about pricing, or many buyers will simply pass it up looking for the next good deal. That means knowing at what price the house will actually sell is important.
Many times when banks own properties, it's because they are in some state of foreclosure. Banks make money by lending it to people and charging interest. They are usually not interested in owning a lot of property, they would rather let you own it and charge your interest to pay for it. A bank's BATNA is to continue losing money by paying for it, or sell it at a reduced price and let someone else pay the debt.
Another problem today is that in some cases the seller might owe more on the property than it's currently "worth". This situation is called a short sale. I have come across various properties from time to time that are listed "subject to lender's approval of a short sale". As the market continues to change, one thing that is becoming a challenge is determining "fair market value".
In today's market, yesterday's market, and tomorrow's market lies "fair market value". Realtors, builders, appraiser, buyers, and seller's are all struggling with finding the current market value. If you are knowledgeable about the market then you'll be able to quickly identify good "deals". A good BATNA you will put you into a strong negotiating position, whether buying or selling. And a good Realtor that is familiar with all of this, will make the process smoother. Contact me today if you're interested in being on my "special list" for homes that I think represent a good "deal" and help you negotiate the best deal on your next house.