How to Get Your Offer Accepted on a Madison Home for Sale
Posted by Benjamin Ehinger on Tuesday, April 6, 2021 at 6:24 PM
By Benjamin Ehinger / April 6, 2021
Comment
It's not easy to get your offer accepted when you're trying to buy a Madison home for sale. Right now, it's a seller's market and you'll likely be competing with many other buyers. Heck, you might have already struggled to get an offer accepted on the first property or two you tried.
With the market being so tight right now, buyers are at a disadvantage. All-cash buyers are making it easier for sellers to choose, but you can still find a way to get your offer accepted. Let's look at some of the best ways to make sure you can buy the Madison home you want.
Top 5 Ways to Get Your Offer Accepted on a Madison Home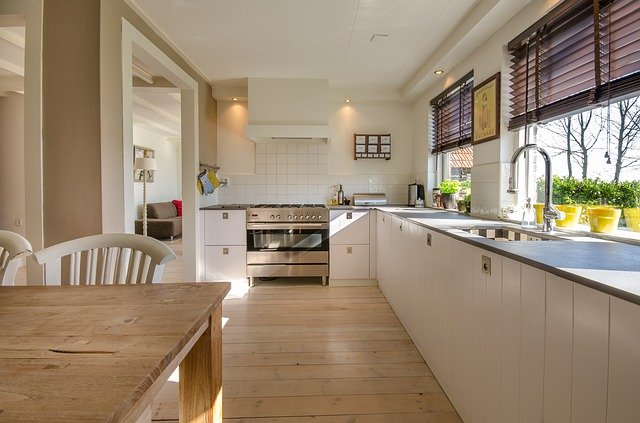 1. Choose the Right Real Estate Agent in Madison
The right agent makes a big difference. A good Madison real estate agent will know what has been working and what hasn't when it comes to winning a bidding war. They will be able to advise you when you submit an offer and help you get the right offer ready to give you the best opportunity to win the home for sale in Madison you want.
2. Make an Offer Fast
With the way the market is right now, making an offer fast is a big deal. You want to get your offer in early so it can be seen and considered before the bidding war gets out of hand. This can help give you a leg up on the competition.
3. Be Pre-Approved
If you're not pre-approved, you better be coming to the table with an all-cash offer. A strong pre-approval can go a very long way, but expect to have plenty of cash to put down, too. Just know, it will be hard to win any type of bidding war if you're not already pre-approved for financing.
4. Be Ready to Offer Over Asking
So many homes are selling above the asking price right now. It's a seller's market and this is one of the ways you beat out the other buyers. Going over asking might be necessary with some properties in Madison.
5. Write a Letter to the Sellers
Sometimes, the right letter can put you over the top with sellers. Maybe you're a young family and the sellers want to sell their home to a young family. This can be the connection you need to get the home you want, especially with sellers that have been in their home for a very long time.
An honest and genuine letter can put you in the running during a bidding war. Maybe there's a specific reason you love the property. Speak to your agent and they can help you write the perfect letter.
Along with these tips, you should also remain flexible. Sometimes, just the fact that you will close quickly can put you in the running. You might also be able to win the bidding war by keeping the contingencies to a minimum.