How the Most Recent Rate Hike Will Impact Real Estate
Posted by Benjamin Ehinger on Tuesday, November 8, 2022 at 3:45 PM
By Benjamin Ehinger / November 8, 2022
Comment
The Federal Reserve announced yet another interest rate hike on November 2nd, 2022. This will be the sixth time central bank rates will go up in 2022 and it might have you wondering how this will impact the real estate market.
While the interest rates that the Federal Reserve raise are not mortgage rates, they do have a direct impact on mortgage rates. It might not happen immediately, but most of the time, after an interest rate hike, the mortgage rates go up, too.
The Fed decided on another 0.75 percentage point hike, which is the fourth hike of this size this year. The first two interest rate hikes for the year were 0.25 and 0.5 percentage points. While the goal is to curb inflation, it still remains high, too, even though all these interest rate hikes.
Mortgage Rates Are Also Up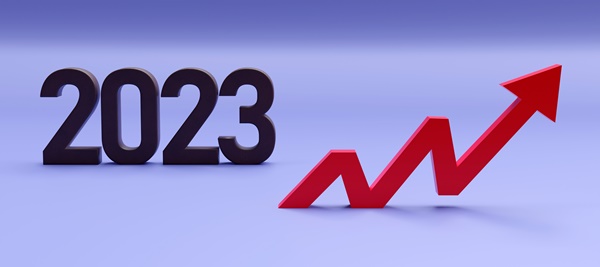 Before the announcement of another rate hike, mortgage rates had already risen above 7%. Comparing October 2022 to January 2022 shows mortgage rates have more than doubled in less than a year. This certainly impacts the real estate market and its likely mortgage rates will continue to increase.
Currently, a 30-year fixed-rate mortgage will have an average interest rate of 7.35%. This is an increase of 0.25 percentage points from just one week ago.
The rate for a 15-year fixed mortgage is 6.51%, which is also up about 0.13% from a week ago.
Mortgage rates are trending up, which is causing some potential home buyers to be priced out of the market. Others are having to choose a lower price range as they continue to shop the homes for sale in Madison.
The Real Cost of Higher Mortgage Rates
It will likely take a little bit of time for the most recent Fed rate hike to impact the mortgage rates. However, the rates will likely keep going up for the rest of 2022. With the Fed announcing they are not done, rates will likely climb even further in 2023.
The real cost is seen in the monthly payment for buyers. If you were to buy a home at $384,800 - the median home price for the entire country - and put 20% down, your monthly payment would be about $750 more at a 7.16% mortgage rate compared to the 3.2% from earlier this year. This doesn't even add in the 0.25% hike mortgage rates have seen recently.
A Cooling Housing Market
While there are other factors outside of the mortgage rates causing the housing market to cool, this rate hike will only add to it. As mortgage rates go up, fewer buyers will stay in the market. Plus, sellers will be less likely to sell, as they try to hold onto their already low mortgage rate. Since most sellers also have to buy, they might just decide to stay put.
It's possible that housing prices could fall in 2023 due to the higher mortgage rates driving down demand. While it might not seem like the right time to buy or sell, there are still homes for sale and plenty of good deals to be found. Of course, you will want to make sure you have a good real estate agent to help you navigate the whirlwind that is the current real estate market.