How much are closing costs in Wisconsin?
Posted by Benjamin Ehinger on Friday, November 11, 2011 at 7:36 PM
By Benjamin Ehinger / November 11, 2011
Comment
One common question that I get from home buyers and sellers is, "How much are closing costs?" Well, that really depends. There are a number of costs involved when buying or selling a home, aside from the final actual sale price.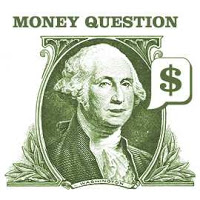 Buyer's closing costs
As a home buyer, you're probably already aware that you'll need to come up with some money in order to be able to buy a house. Typically you will need money for a down payment, closing costs, and other surprise expenses. Most home buyer's today need at least a 3.5% down payment to qualify for a mortgage with FHA (Federal Housing Authority). There are other programs available that allow other down payment amounts, such as 5%, 10%, or the standard 20%. If you decide to put down at least 20% on your home mortgage, then typically you will save some money every month because you will not have to pay for Private Mortgage Insurance (also called PMI). Depending on the size of the loan, your PMI could be $80 a month or $180 a month. The amount varies based on the estimated value of the home and your down payment.
Other closing costs for a home buyer include lender fees, appraisal fees, credit fee, flood certification fee, document preparation fee, deed recording fee, prepaid taxes, mortgage insurance premium, origination fees, and title insurance. Many of these charges vary based on where you decide to obtain a loan or if you're paying cash for a property. These costs will vary dramatically depending on the loan program you choose. A good loan officer will review all the best loan programs that fit your situation and go over all of the estimated charges in a document called a "Good Faith Estimate". For example, an FHA loan has an up front mortgage insurance premium of around 2%, that is often added to the loan amount. Conventional programs may not have any up front charges. Some appraisals are $300-$400, but can easily go over $1000 for commercial or multi-unit residential properties. Most lenders will require a few months of taxes and insurance (often called prepaids) to be placed in an escrow account. In my experience, it's usually a good idea for home buyer's to budget an extra $1500 to $3000 for closing costs and prepaids. Sometimes these costs can be negotiated in an offer to purchase. You should discuss with your agent the best negotiation strategy to determine if you should ask for closing costs or not.
Seller's closing costs
As a home seller, there are also some costs involved. In Wisconsin you will likely pay for the following: an owners policy of title insurance, transfer tax, a property tax pro-ration for the time you owned the property, GAP endorsement, special assessment search, deed fee, and real estate broker fee. The transfer tax is $3 per $1000. The title insurance varies based on the company you choose, but is typically a few hundred dollars. The real estate broker fee is often split between a buyer's agent (and broker) and listing agent (and broker). The broker fee typically ranges from 3-10% of the purchase price. Of course, the real estate agent fee is often sited as a large expense. Some people choose to sell their house without the use of a real estate agent (for sale by owner), and can sometimes save this expense.
As a real estate professional, obviously I'm in favor of home seller's choosing to hire an agent. There are some very good reasons to use Realtors to help you sell a home. Most top agents are very familiar with the home selling process, which can greatly reduce your stress level when trying to sell. The real estate transaction is a legal transaction and a licensed agent can reduce your liability as a home seller. Many lawsuits in real estate often involve unrepresented buyers and sellers. A top Realtor will also have access to a much larger pool of buyers, which can be the difference between selling a home or not.
Other expenses not paid at closing
When buying or selling a home, there are some other expenses that don't show up on the final settlement statement (also called the HUD statement). These expenses may include the following: a professional home inspection, home owners insurance, radon or mold tests, home staging and preparation expenses, storage unit rental, and other moving costs. Most home inspections range from $300 to $500 and do a complete check of the home. I always recommend to my home buyer's to have a home inspection. Sometimes I will recommend this to a home seller as well.
While this is not a complete and comprehensive list of all the costs associated with buying or selling a home in Wisconsin. Hopefully, this has helped you to understand some of the more common charges. For a more thorough explanation of these fees or other questions about real estate, please contact me for a one-on-one meeting.
Josh Lavik - Keller Williams Realty - 608-234-1523 - joshlavik (at) kw (dot) com.